The "2017 Asia Amusement & Attractions Expo" Opens grandly in Pazhou, Guangzhou. As Asia's largest amusement & attractions expo, it has a total area of 80,000 square meters, more than 4,000 booths, 500 exhibitors and thousands of amusement products on display. Zhuoyuan products have been experienced by over 5000 visitors, which makes its booth the most popular one among the all, and Zhuoyuan VR treadmill, VR ski machine, VR music , space-time shuttle vr simulator are mostly adored.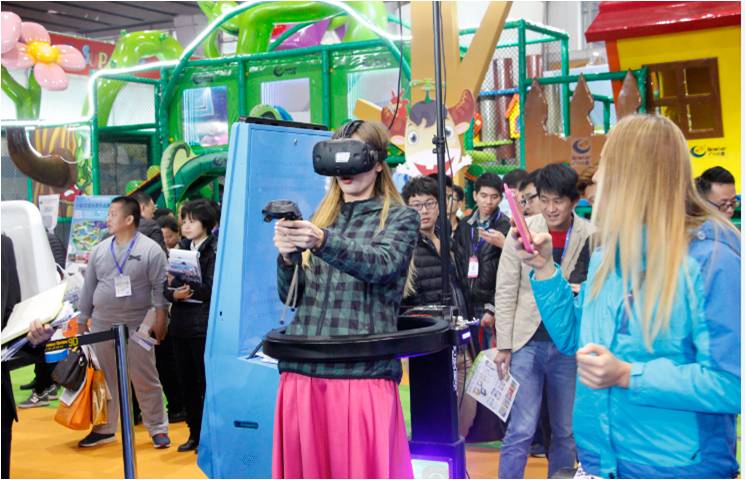 A Ukrainian Performer said: "it is much more joyful than traditional treadmill, just like you were in it". Zhuoyuan VR treadmill, which could be said the pop king of the exhibition, attracted groups of buyers queuing to experience. It is claimed that the treadmill has both play-against and fitness functions. When performers get on it, they are dancing around and when get off they thumps up.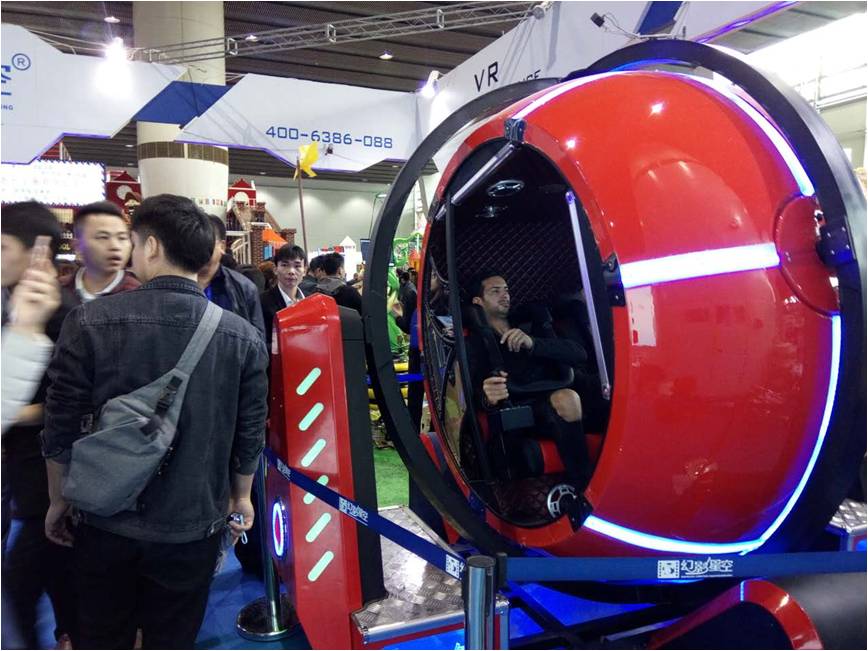 Besides the popular VR treadmill, Zhuoyuan space-time shuttle vr simulator is also adored by purchasers. Although looks like a small device, it frightened buyers from all over the world regardless of gender or color, to disgrace and exclaimed the magic of virtual reality.
In addition to the above mentioned new products, do you think there is no more? No! As a national high and new technology enterprise, Zhuoyuan never stops its footstep of scientific research innovation. Many kinds of new products are displayed at a time to let you play enough!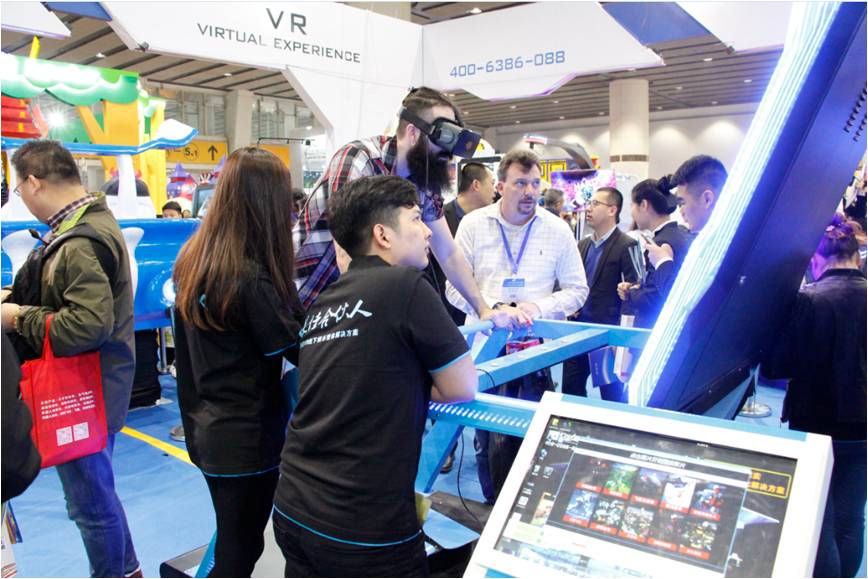 VR Ski machine: Take you to explore the top of the snow mountains-the Alps!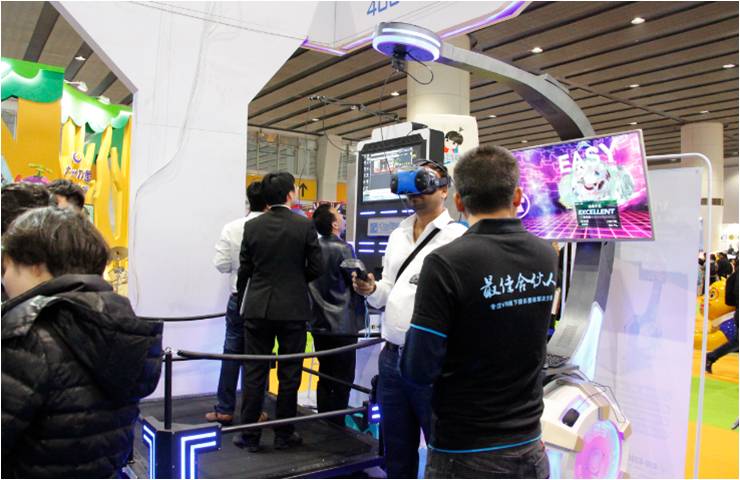 VR music : I love music. Don't let me stop!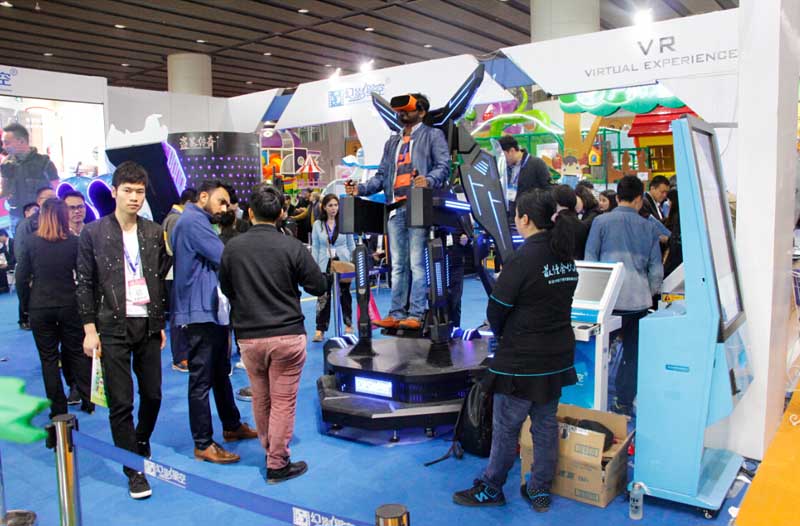 Flying wings, challenge the limit!
During the five days of exhibition, we have received thousands of batches of customers from five continents over 20 countries. After checking the products, communicate and negotiate, customers give Zhuoyuan virtual reality products great praises and clearly express their intention of cooperation. And a lot of them want to visit our company looking for strategic cooperation.