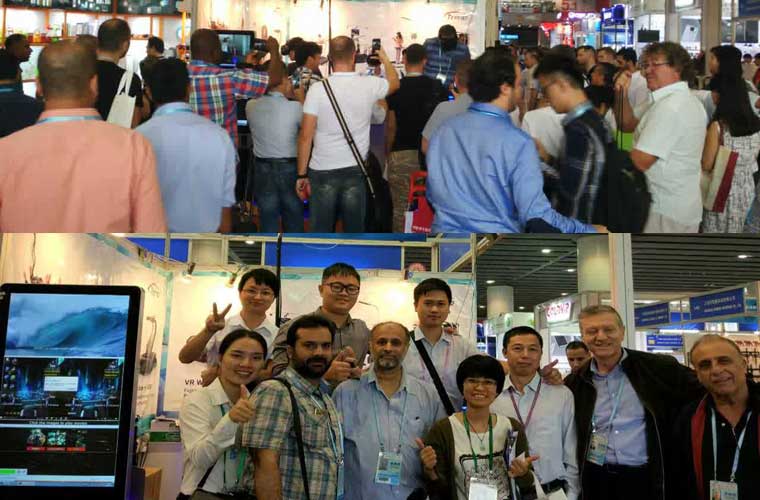 The 120th Canton Fair drew to a successful close. Our sales person received thousands of purchasers in the five-day Canton Fair.
Though we just show two vr simulators in this exhibition, our booth was still the most lively and popular place. The vibrating vr simulator and vr treadmill were surrounded by lots of purchasers. All of them were scrambling to experience these two vr simulators.
Part One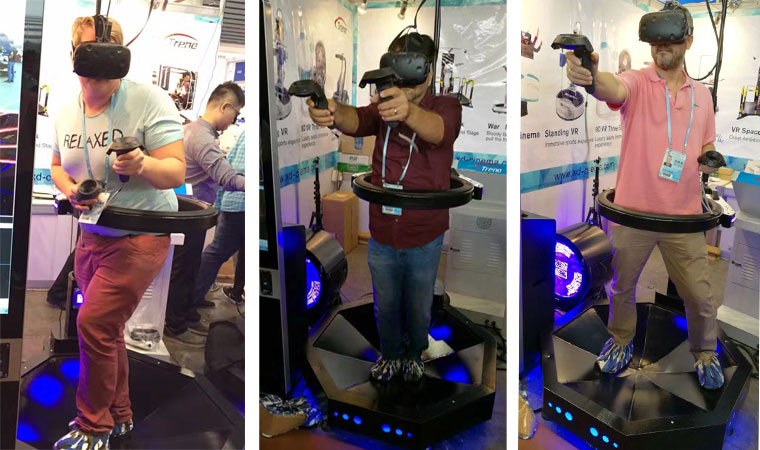 First, let's come to experience the vr treadmill. Player can easily run into the virtual world to master the game characters by running and walking! Entertainment and fitness at the same time, double benefit! Look, the man was enjoying the game of vr walker.

Part Two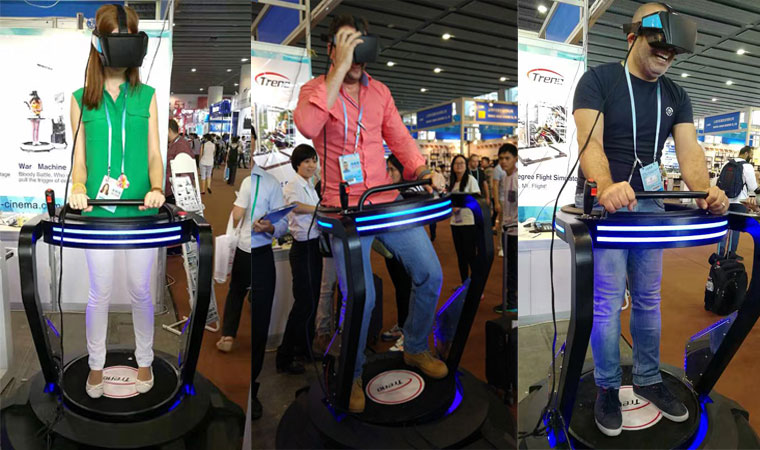 After experiencing the vr treadmill, next you could play the most exciting vibrating vr simulator. Players stand on the vibrating vr simulator and wear VR glasses, can feel the vibrating movement of up, down, left, right, as the scene of roller coaster, cars driving and earthquake effect in the game. The vibrating vr simulator was named" Scream Maker". Since all of the player will scream when they playing the vibrating vr simulator.

Part Three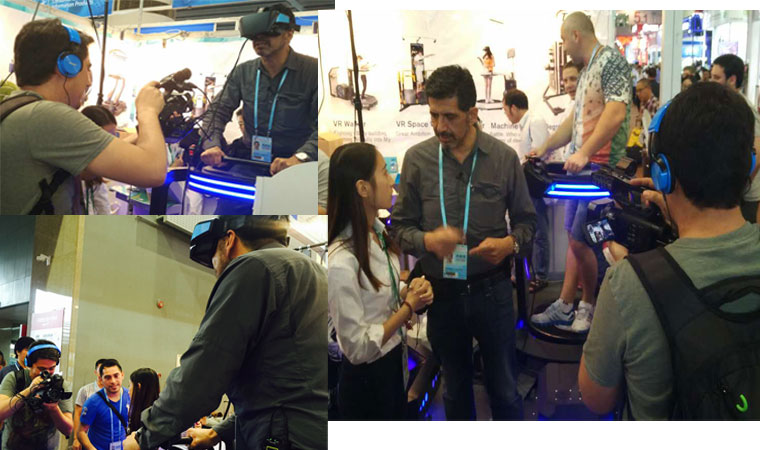 Such an noisy crowd booth did the journalist find it is that they came to experience our vr simulators and interview our sales person. The Chilean journalist spoke highly of our products. He said that the vr simulators were well received by customer's favorite in Chile and hopes to establish long-term cooperated relationships with our company.
The 120th Canton Fair ended successfully! If you still want to experience our products, please come to our company and factory. We are looking forward to your coming.
Do you want to know more about the vibrating vr simulator and vr treadmill. Please leave your  message, we will contact you as soon as possible!