The 120th Canton Fair began on October 15th! Now, it is the fourth day of Canton Fair.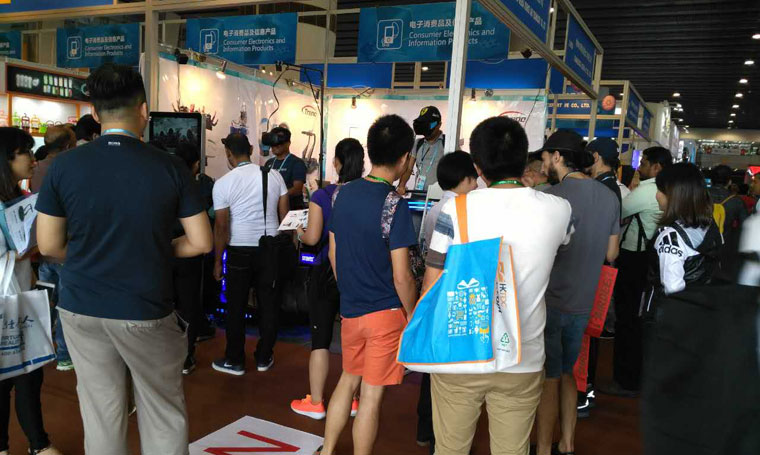 During the four days of the 120th Canton Fair, the vibrating vr simulator and vr walker became the most popular products. Especially the vibrating vr simulator, it attracted a lot of purchasers to experience. The players screaming wildly while experiencing it. Some players said that the vibrating vr simulator was the most exciting virtual reality entertainment project. When they wore the vr glasses, they immersed in the vivid game scene completely. Wow, how crazy they were.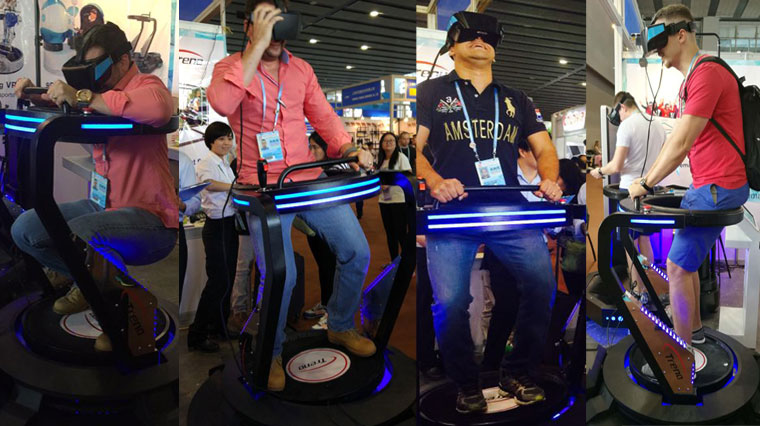 The Canton Fair will be end in tomorrow afternoon. If you want to experience the vibrating vr simulator and vr walker, don't miss the chance. We are still waiting for your coming!
The details of 120th Canton Fair as follows:
Date: October 15-19, 2016
ADD: China Import and Export Fair Complex
(No. 380, Yuejiang Zhong Road, Guangzhou)
BOOTH: H 5.1, N12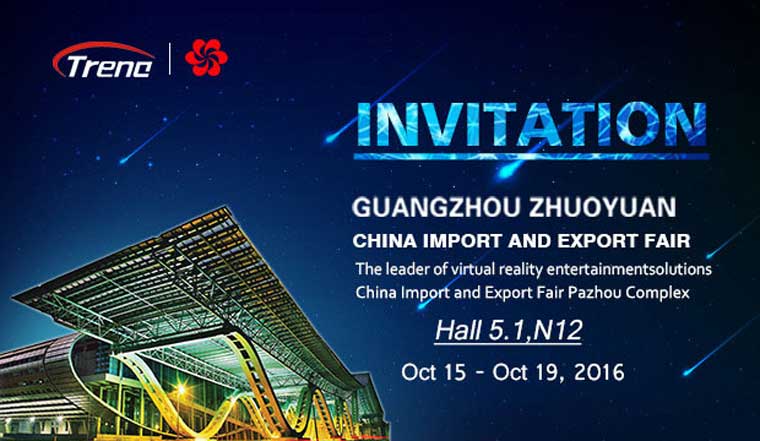 Do you want to know more about the VR simulator. Please leave your  message, we will contact you as soon as possible!