Armed Assault is a movie  of virtual reality simulator . In 2050, the marshal of the Federal allies in an attempt to set up his own state. At that time, most of union armies are controlled by the rebel commander in chief. The federal parliament approve a plan. They decide to pick out the competent person to complement the union army force and against the rebels. The name of the action is Armed Strike and the code name is AS-001. The war has raged.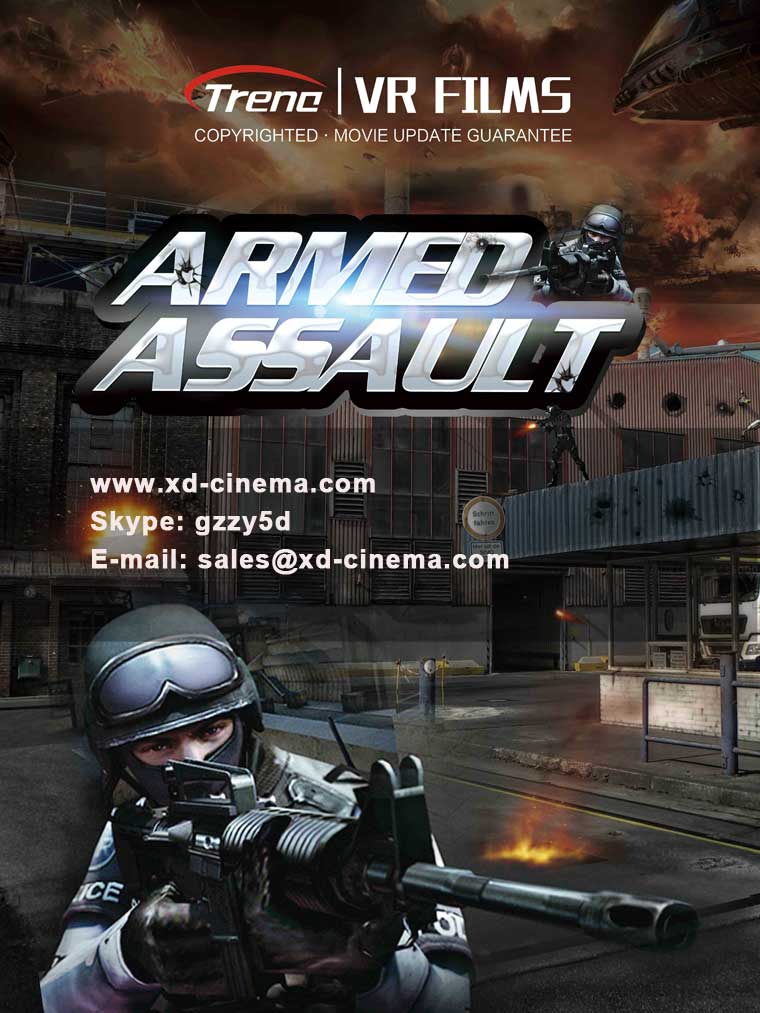 Imported films : We cooperate with top production teams to import excellent VR films in a bid to increase competitiveness
Exclusive Production : We have formed a VR  movie development team and invested heavily content resources to ensure continuous film- updating with an aim to guarantee sustainable profitability for clients.
If you want to know more about our  virtual reality simulator movie . Please leave your  message, we will contact you as soon as possible!