The Halloween is coming. What wil you do? What kinds of activities will you take part in? Maybe you will have some activities like that attend Halloween costume parties, carving pumpkins into jack-o'-lanterns, lighting bonfires, apple bobbing, divination games, playing pranks, visiting haunted attractions, telling scary stories…
Maybe some one will think these activities are so boring and its just suit the children to play. Please don't worry, when you come to Guangzhou Zhuoyuan, we will bring you a special Halloween.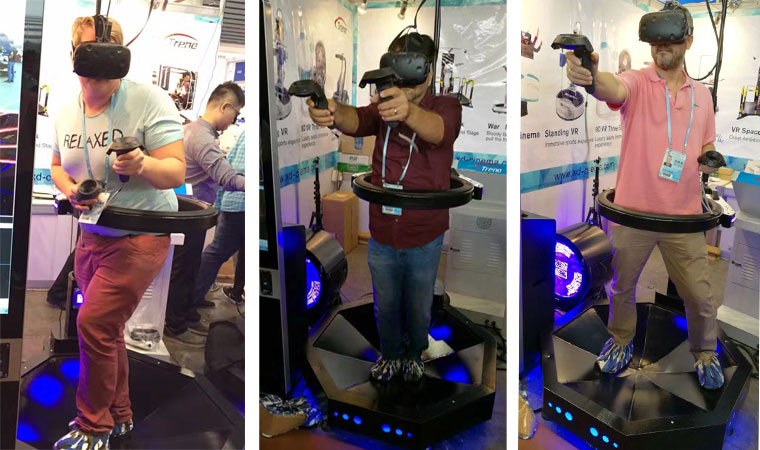 Zhuoyuan virtual reality simulator and vr movies let you have a unforgettable Halloween. Such as the vr walker, when you wear the 360°VR glasses. It can provides immersive gaming experience at all angles. During the Halloween, when you wear the 360°VR glasses ,run in the vr walker and experience the thrilling VR movies, you will completely immerse yourself in the virtual reality world. And battle with different ghost. Also you can master the game characters by running and walking.
How could you miss such an interesting and exciting virtual reality simulator? Let's come to Zhuoyuan to have an unforgettable Halloween.
If you want to know more about the virtual reality simulator. Please leave your  message, we will contact you as soon as possible!