October 18, 2017 Fall Global Sources Mobile Electronics Show opened at the Asia World-Expo in Hong Kong.
This is the largest "Global Sources Mobile Electronics Show", including Asia's largest AR / VR event exhibition, the electronics show through 2800 booths, to show buyers from China and other parts of Asia, the most innovative mobile electronic product. The exhibition will from October 18 to 21 for four days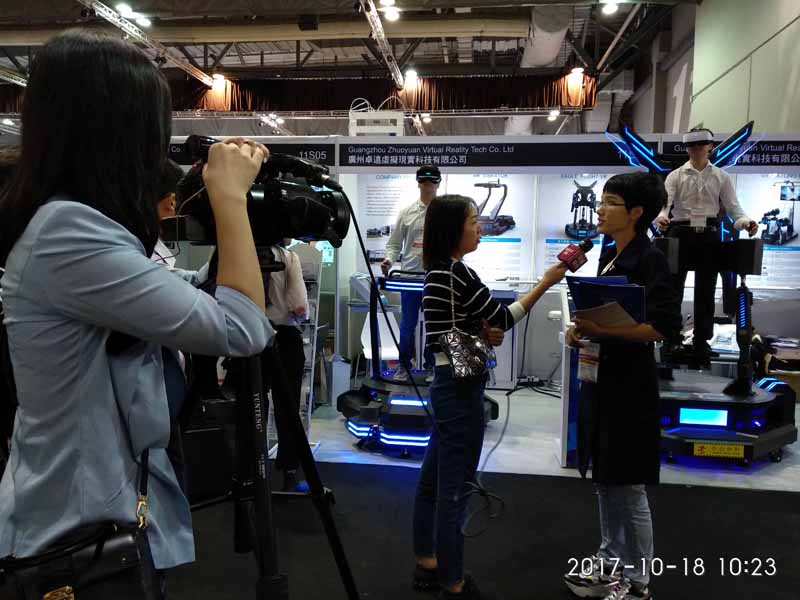 Zhuoyuan Vibrating VR Simulator  and Stand-up Flight VR. became the most popular exhibition equipment, as Zhuoyuan hot equipment for the first time show in Hong Kong, cause the audience a sensation inevitably, become the focus of customer attention! Many customers have heard Zhuoyuan new products, and came to experience specifically, as always, high-quality, rich shocking game content, so that the presence of experience users praise!
If you want to know more about the 9d virtual reality simulator. Please leave your  message, we will contact you as soon as possible!