Portugal's park ushered in the fresh stuff, that is Zhuo Yuan 9D three seats.  This device attracted a lot of experiencer, Experience of the virtual game of the public。They are rich in expressions, Screaming constantly。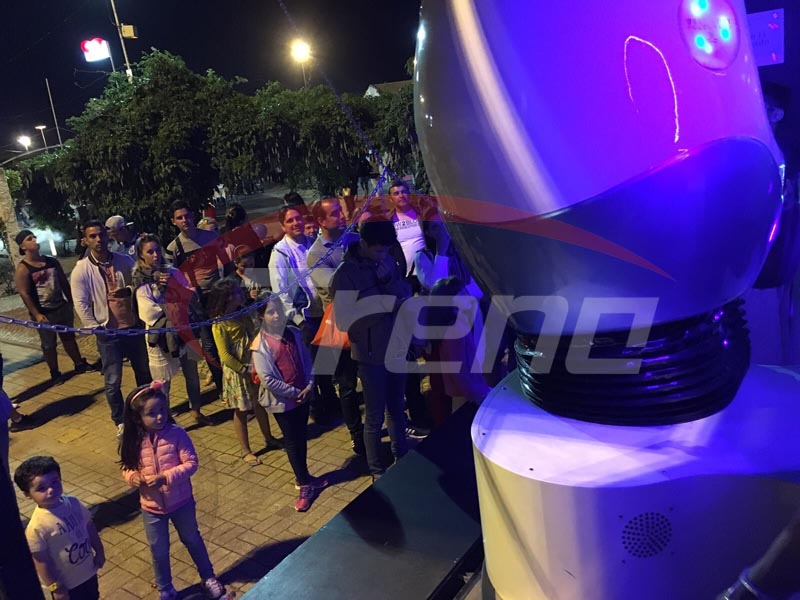 A public wearing glasses, sitting in the eggshell, the expression is full of surprises and surprises. According to the staff, the game's virtual scene is the experience of those who will feel the height of the snow-capped mountains.
Customers wear glasses into the virtual world. Experience through the operation of the handle, you can take a roller coaster in the game, according to reports, this game experience not only can be a strong sense of immersion, but also can experience the roller coaster really, experience is very strong.
If you want to know more about the 9d virtual reality simulator. Please leave your  message, we will contact you as soon as possible!