All the work is ready, The equipment is more than 10 sets, 6 Seats VR dark mars & many other sets VR,We went to with the engineering team look at the Venue, today ,Ready to transport up and install, On the 5th floor of the Nigeria lagos mall, The stairs 1.2 meters wide The elevator is 0.93 meters wide, Only one window is 3.7*3.2 meters. If it is removed the window, The equipment can be  through the window transport, So that the equipment can be transported up and down again. The equipment installed for two days can finally let the customer experience as scheduled.
Product Parameters:VR Motion Simulator
 Product name
VR Motion Simulator
 Model
 FuninVR-vr simulator
 Voltage / Power
 220V
Here, I especially want to grateful the design team,Because my venue is relatively large,The design team have helped to modify the layout map many times, impression drawing, etc., As well as the engineering team. In order to successfully open the business, overtime to install equipment, very Thanks to Zhuoyuan FuninVR for giving me confidence and giving me support, I sincerely hope the Zhuoyuan company getting well.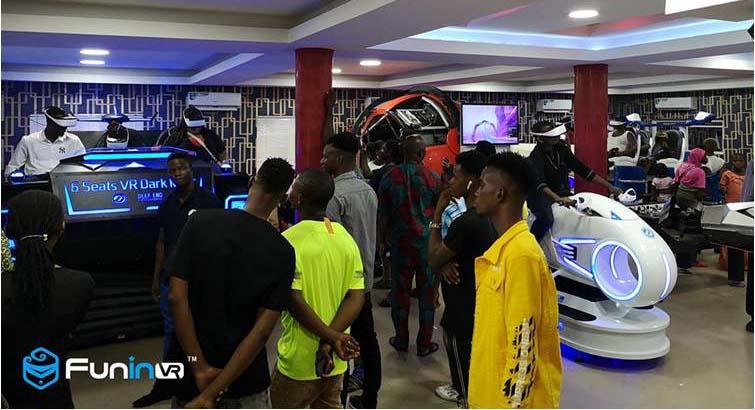 If you want to know more about the vr simulator . Please leave your  message, we will contact you as soon as possible!