The Romanian client, Mr. Andrei, After careful consideration of various options, He chose the Star Twin Seat VR, VR Racing Kart, and VR Racing Moto from Guangzhou Zhuoyuan's extensive range of virtual reality gaming equipment. These devices were selected due to their exceptional quality, realistic simulation, and ability to provide an exhilarating gaming experience.
The introduction of the Star Twin Seat VR, VR Racing Kart, and VR Racing Moto in Brasov city generated significant excitement among locals and tourists alike. The realistic simulations and immersive gameplay provided a unique form of entertainment, attracting a wide range of age groups. Families, friends, and even solo gamers found themselves captivated by the thrilling experiences offered by the VR gaming zone.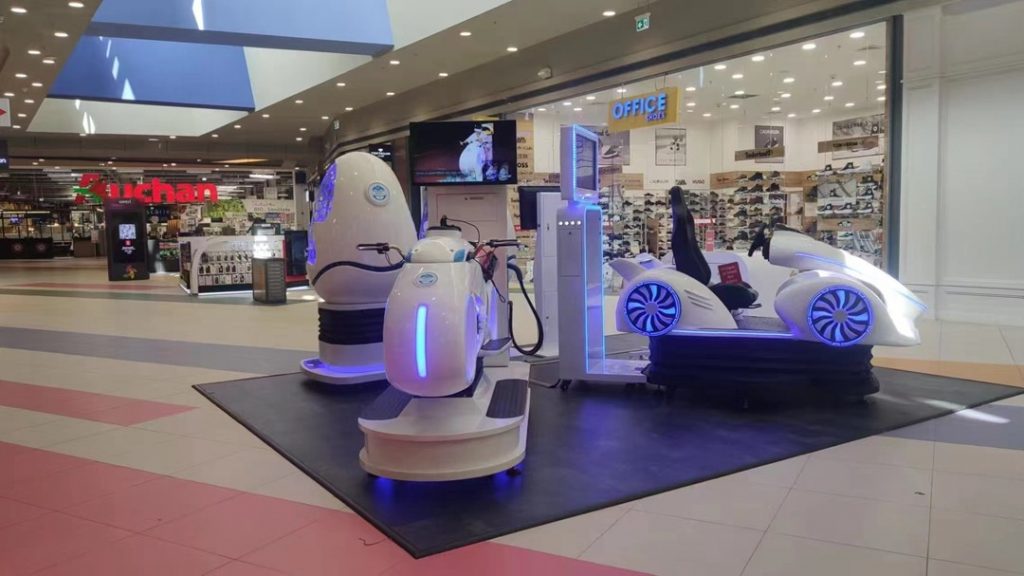 The presence of the virtual reality gaming zone in the shopping mall has had a positive impact on Mr. Andrei's business. The increased footfall and prolonged customer engagement have resulted in higher revenue generation. Additionally, the unique and innovative nature of the VR gaming zone has positioned Mr. Andrei's establishment as a preferred entertainment destination in Brasov city, further enhancing his brand image.