FuninVR Products Were Well Received At The Canton Fair
Guangzhou Zhuoyuan Virtual Reality Tech Co., Ltd is excited to announce our participation in the 2023 Canton Fair. As a leading provider of virtual reality technology, we look forward to showcasing our latest products and services to a global audience at this prestigious event.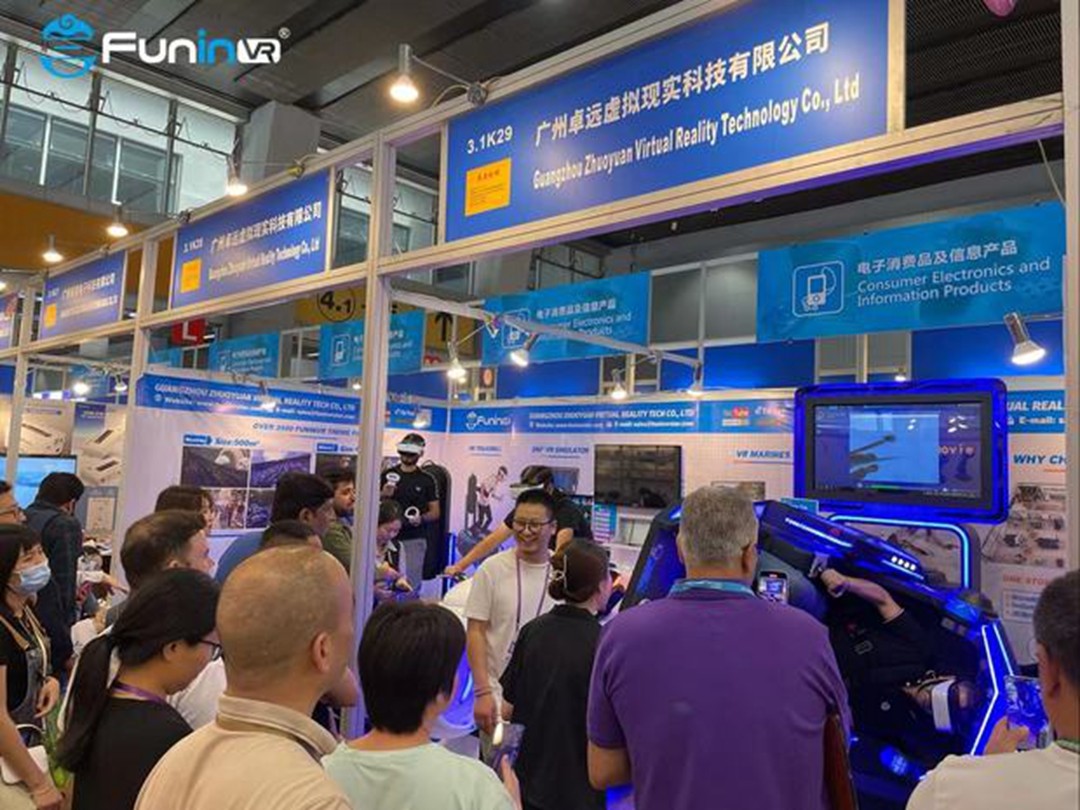 The Canton Fair is the perfect platform for us to showcase our latest products and services. With its global reach and reputation for excellence, we are confident that we will be able to connect with potential customers and partners from around the world.
We are particularly excited to demonstrate our new VR simulators, which offer unparalleled levels of immersion and realism. These simulators are perfect for theme parks, entertainment centers, and other venues that want to offer their customers an unforgettable experience.
In addition to our VR simulators, we will also be showcasing our VR arcades, which are designed for smaller venues and offer a wide range of virtual reality experiences. Our VR arcades are perfect for shopping malls, cinemas, and other locations where space is limited but customers still want a fun and engaging experience.
At Zhuoyuan, we believe that virtual reality is the future of entertainment, and we are committed to leading the way in this exciting industry. We look forward to sharing our vision with visitors to the Canton Fair in 2023, and we hope to see you there!
If you want to know more about the vr simulator . Please leave your message, we will contact you as soon as possible!