We are thrilled to announce the arrival of the newest wave of virtual reality entertainment in South Africa. Get ready to experience the latest and most exciting VR games available at Cradle Store Mall courtesy of FuninVR. Don't miss out on this incredible opportunity to immerse yourself in a world of limitless possibilities!
Amusement Park 9D VR Chair
Star Twin Seat VR is usually shared between two people which can be single controlled and moved with small footprint, flexible operation and reduced operating expense. It typically involves strapping on a headset and sitting in a moving chair or seat. The experience features high-quality 3D visuals and immersive audio, synchronized with the movement of the chair to create a realistic and immersive experience. What's more, the Star Twin Seat VR experience is designed to be enjoyable and engaging for people of all ages and interests, making it a popular choice for family entertainment, social gatherings, and group events.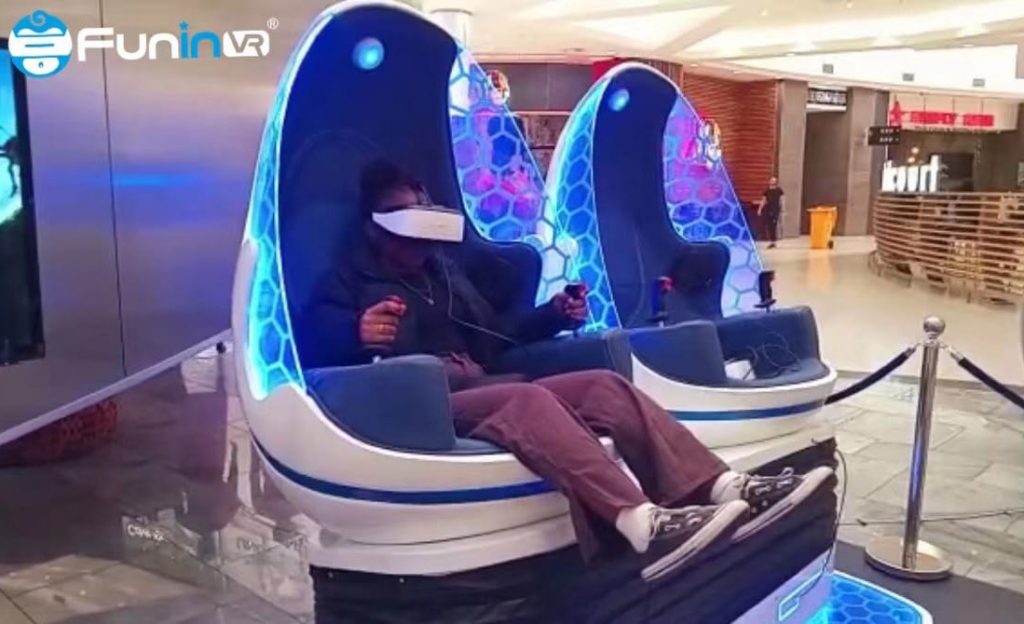 Come and Enjoy This VR Game Simulator
With recent groundbreaking developments in hardware capabilities, like enhanced visuals, tracking, and overall performance, 9D VR experiences have never been more realistic and immersive. In addition, the evolution of meta verse platforms and social worlds has opened up even more avenues for VR enthusiasts to explore. If you're looking for a delightful and entertaining experience that's suitable for young people, bonding with friends on a date, or interactive family fun, you simply can't go wrong with the Star Twin Seat VR.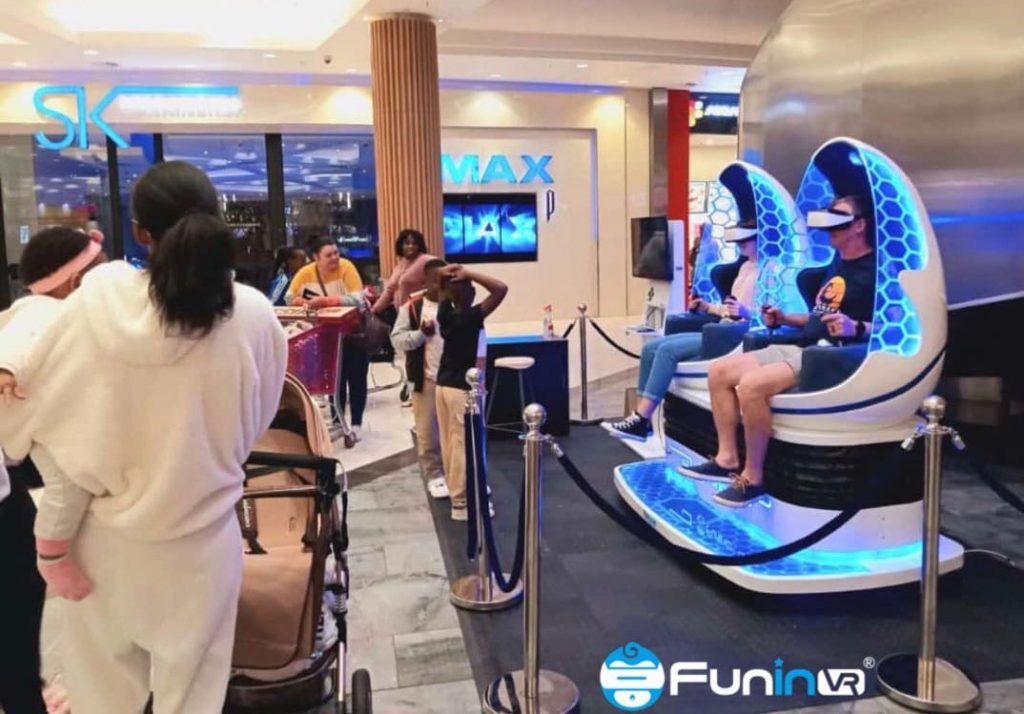 Setup with Star Twin Seat VR
Besides, our product not only provides excitement and entertainment, but also enhances its commercial value, for example, for use in exhibitions, promotions, and training scenarios. If you're interested in opening a VR experience store, why not give our product a try? We can offer customers the following assurances:
1. Showcasing Product Advantages: We will demonstrate the advantages of our product to customers, including high definition, smoothness, immersion, interactivity, etc.
2. Providing Personalized Solutions: We will communicate with customers, understand their actual usage scenarios and expected results, and offer the most suitable products and services.
3. Experiential Marketing: We will invite customers to our demonstration hall to experience our VR products and discuss the solutions.
4. Offering Brand Assurance: We will provide after-sales service and technical support to ensure customers can use our products in the long run.
If you want to know more about our VR simulators, please leave your message, we will contact you as soon as possible!