FuninVR is honored to be invited to participate in China Beijing Attractions Expo 2023 from July 12 to July 14, which is a brand event organized by the China Association of Amusement Parks and Attractions, attracting over 100,000 professional buyers from around the world every year. It is one of the most reputable and influential professional brand exhibitions in the international tourism industry.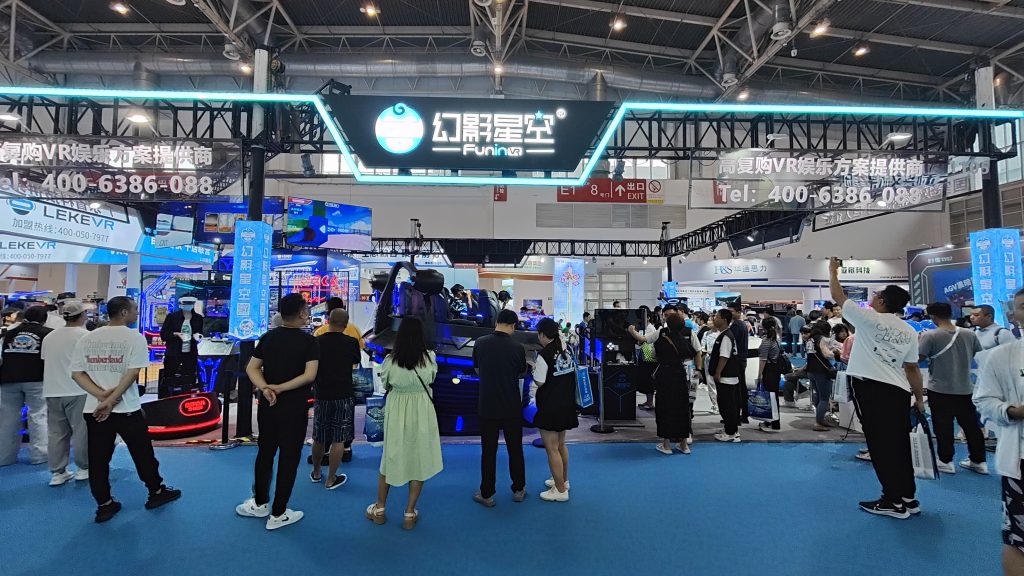 Thanks to this exhibition, our showcased VR equipment has received a great response, with numerous visitors eagerly lining up to try our VR devices, and several businesses making immediate purchase commitments. This demonstrates that our products are trusted and loved by both corporate clients and tourists.
A New Reality with VR
At the exhibition, FuninVR showcased competitive VR products such as VR Magic UFO, VR Marines, VR Racing Moto, VR Drop Tower, FPS Arena, VR Spaceship, VR Flighter Aircraft, and 360°VR Simulator. Whether it's puzzle entertainment or thrilling battles, you can experience it all here! Brace yourself for a whirlwind of experiences as our devices take you on a 360° journey, immersing you in a world of unparalleled sensory stimulation and captivating visuals. They challenge every nerve in your body! Whether it's education or entertainment, our 9D VR simulators keep you engaged without interruption!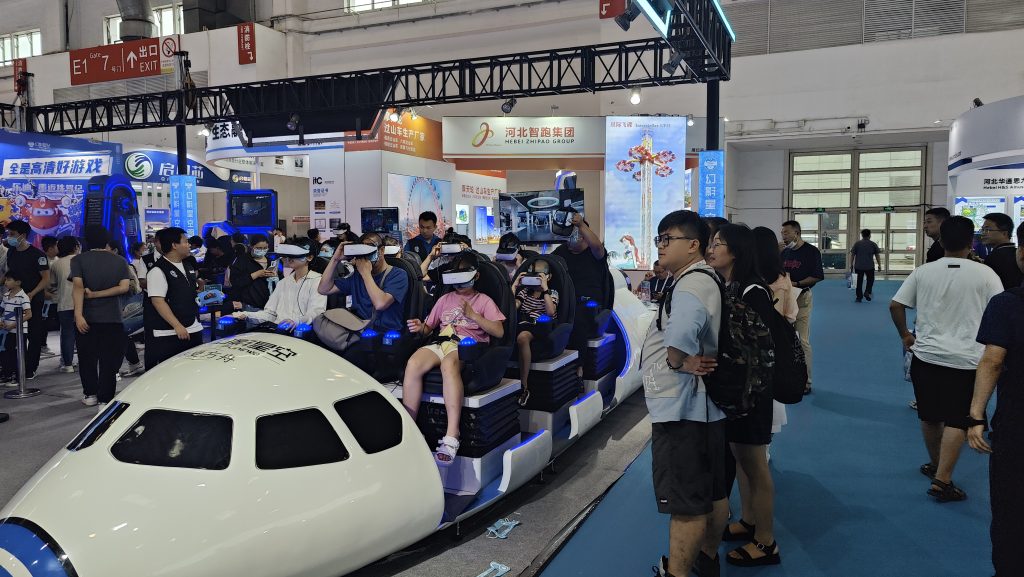 Furthermore, we have incorporated racing and obstacle course games to enhance casual entertainment and encourage parent-child interaction, thereby boosting attendance rates and broadening our consumer base across all age brackets. This growing trend in leisure and entertainment brings boundless delight to the younger generation.
Obviously, VR games simulators have tremendous potential in both leisure and entertainment and educational industries. With the continuous advancement of technology, the status and influence of VR gaming devices in the entertainment industry are expected to continue to grow. If you are interested in entering the VR industry, opening a VR experience store is a great choice! We strongly endorse FuninVR, a reputable brand that offers invaluable expertise and assistance to help you make informed decisions.