Congratulations to our Thailand client! Look at the 6 seats 9D vr business in the opening day. How happy they are!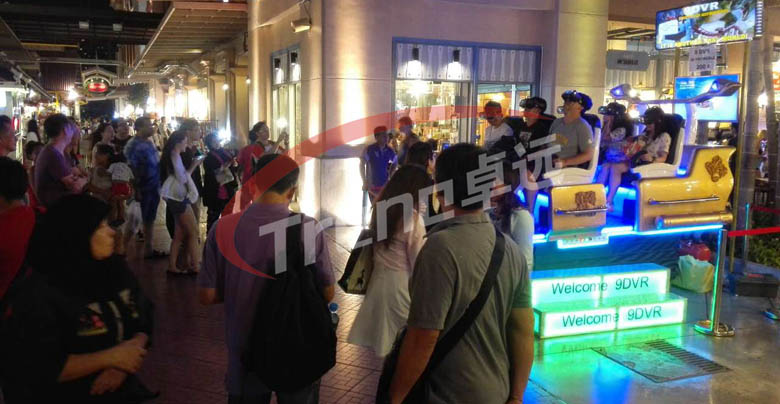 Before he bought the 6 seats 9d vr, he had racked his brains thinking of which products fit for business. Last month, he saw Zhuoyuan 6 seats 9d vr in USA. He saw its business was so hot. He queued for 30 minutes to experience the 6 seats 9d vr. After experienced, he thought the 6 seats 9d vr was so exciting and it let him have an immersive feeling. At that time, he was determined to open a virtual reality equipment experience center by himself.
So, he surfed the internet for more information and found the six seats 9d vr is our patented products. He contact us immediately, learn more about the specific circumstances and placed an order finally.
After a short while, his six seats 9d vr was opened. The fashion appearance and its novelty attracted a lot of people to experience. The brisk business let him earned lots of money. It let him believe that he made a right decision.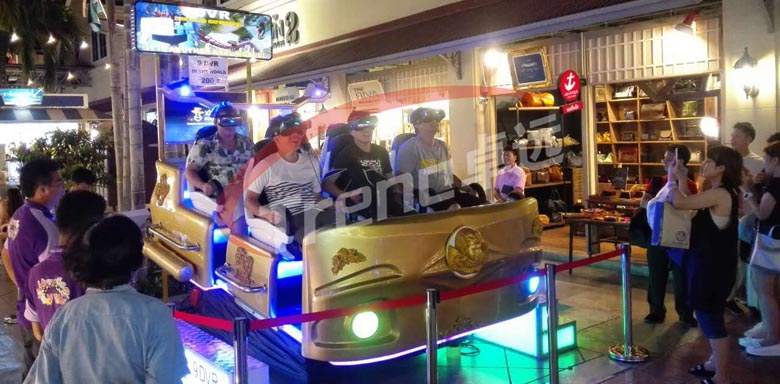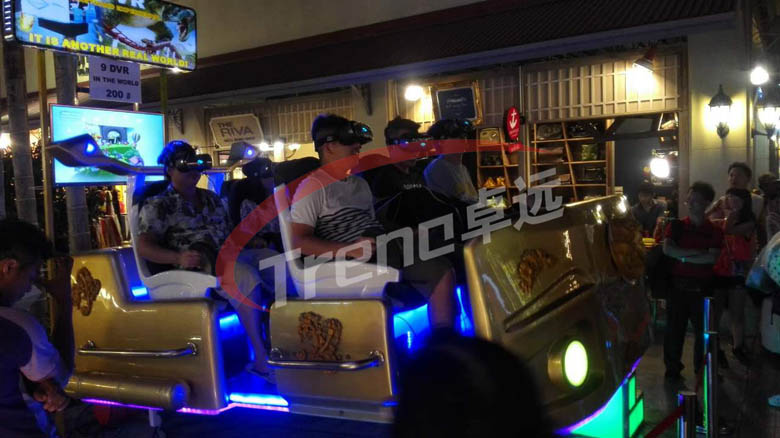 We wish you all business is booming, making plenty of money, flourishing source of wealth and a continued development in our business dealings!
If you want to know more about the six seats 9d vr. Please leave your  message, we will contact you as soon as possible!