In effect classification, digital cinema can be divided into:
3D theater (no special effects), 4D theater (with environmental effects), 5D dynamic theater (with environmental effects and seats effects).
With screen classification, digital cinema can be divided into: flat screen, surround screen, ball screen.
Flat screen theater:
Flat-screen theater is plus flat screen cinema in general based on the 5D effects, including seat shock, falls, hair, water, scratching and other effects, it is also designed according to the film's plot out the smoke, rain, photoelectric. Bubble, smell, scenery, figures show other effects, and video content in order to create a consistent whole perception of the environment.
Ring screen cinema:
Unlike the movie screen, using a cylindrical ring screen cinema projection screens, around the center of the watch. Long span a broad picture on the screen filled with the viewer's vision, full stereo and movie plot complement a perfect fit, fantastic interpretation of immersive visual experience. Curvature of the cylindrical projection screen 360 degrees, 270 degrees, 180 degrees, and other options can be personalized according to the design and construction site specific conditions, to ensure ring screen theater.
Dome Theater:
More ambitious than the atmospheric theater curtain rings Dome Theater allows viewers to immerse round, shocking even better viewing, also known as the dome screen theater. This particular theater commonly used in the planetarium, science museum piece playing cosmic science.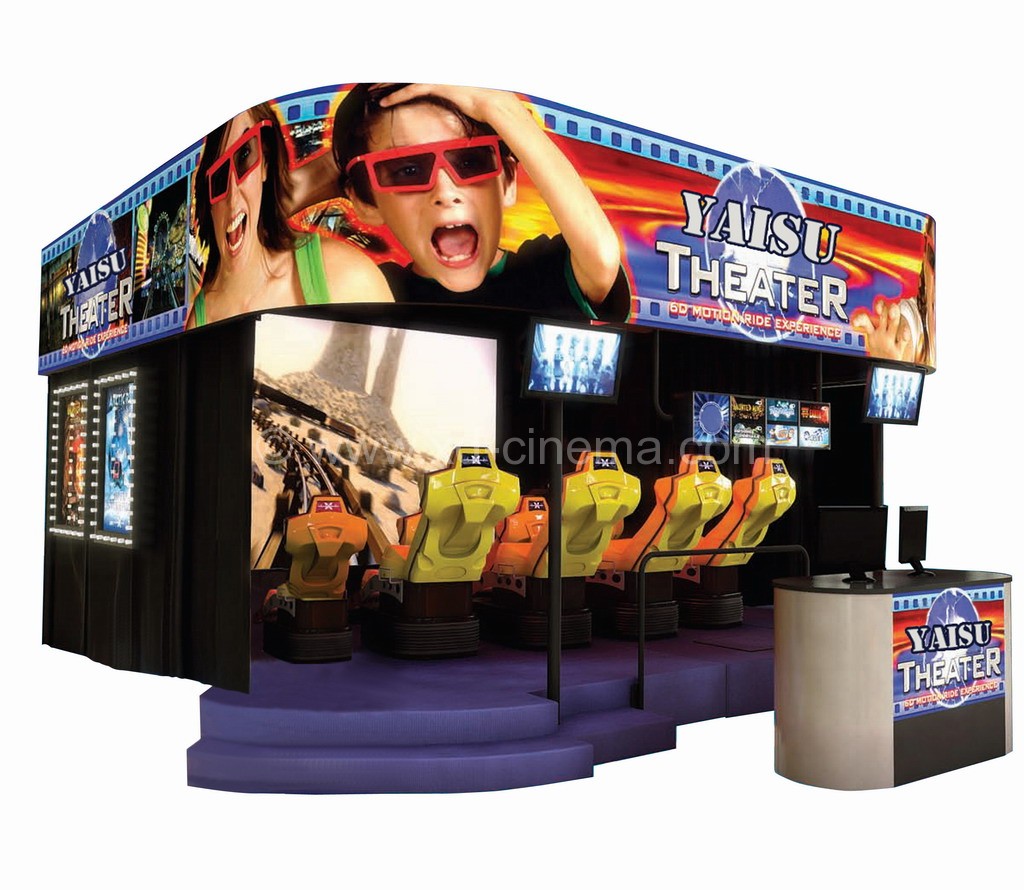 Xindy 5d cinema are the professional manufacturer of full set 5D/7D/9D cinema theare equipment. Both the hydraulic and electric technology are leading in the cinema industry.In these years we alway try our best to serve our customer good qaulity products with competitive price. Weclome to visit our factory.
E-MAIL:michael@7dcine.com