In the past May 4th youth day. The speech to the new generation, "after the wave", was published by refresh.
On May 4th, President Yang was invited to attend his Alma mater, hunan dao county no. 1 high school, served as special guest and outstanding alumnus, to deliver a speech of "responsibility and dream" and to donate 50,000 yuan to his Alma mater. Zhuoyuan founder Yang Xuyun is also called the heart of The Times "after the wave".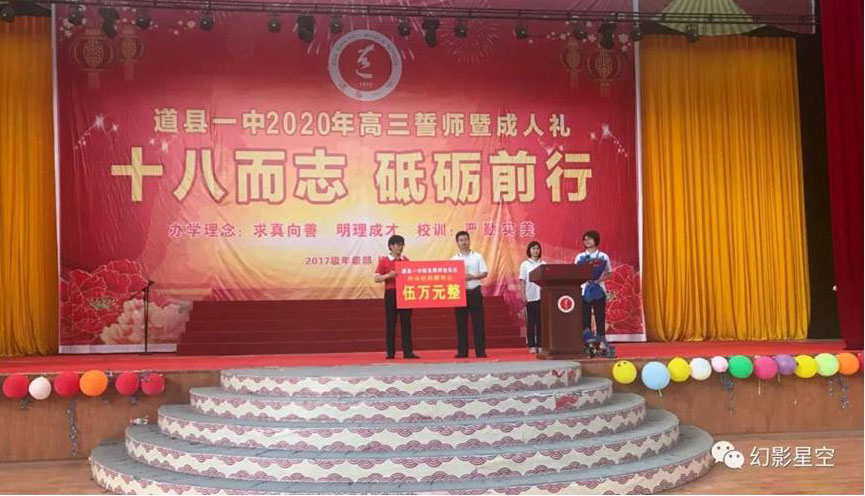 President Yang donated to his Alma mater, dao county no. 1 middle school
The first middle school of daoxian county in hunan province is a key middle school in hunan province and a model high school in hunan province. It is also the Alma mater of President Yang.
The college entrance examination is around the corner, the road county no.1 middle school oath teacher and adult ceremony assembly, further stimulate the enthusiasm of students, encouraged morale, create a good atmosphere for preparation! As a senior brother, Yang delivers more than love and to remember the dream, the responsibility of the determination!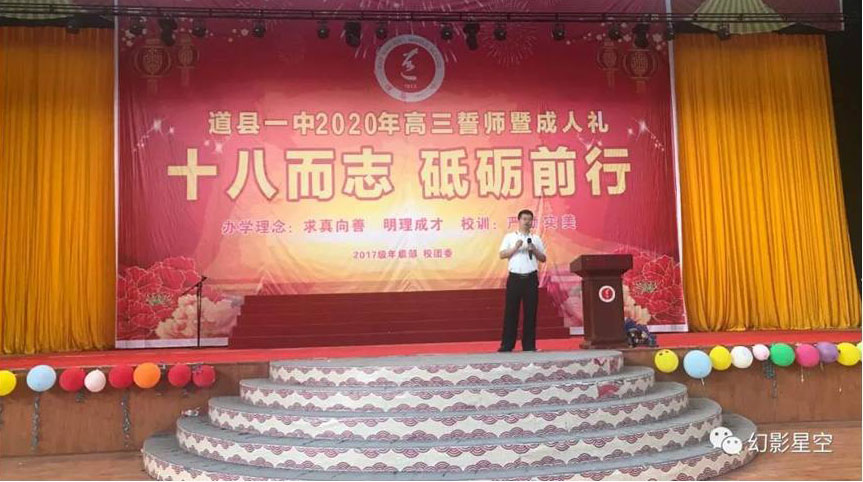 President Yang gives a speech on "responsibility and dream"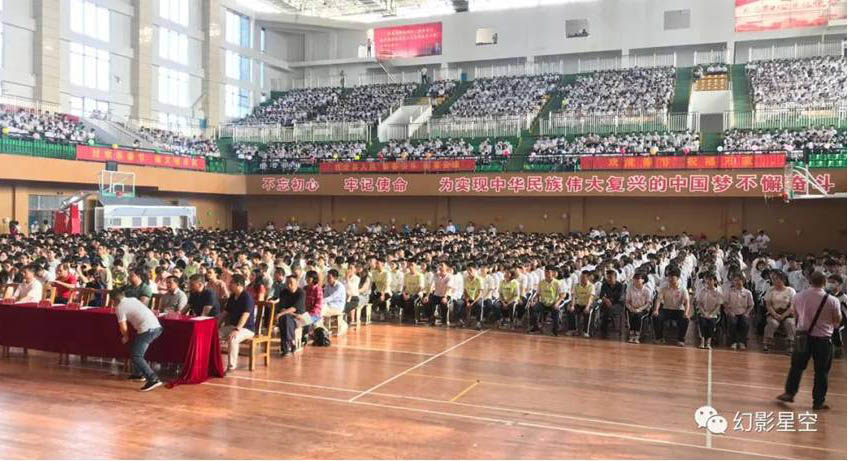 Under the stage teachers and students sit together, carefully listen to the experience of President Yang sharing
As Zhuoyuan founder, Yang encourage younger students to burn the midnight oil. "The college entrance examination is not the end, but a new starting point, at any stage of relaxation, you do not advance or you fall back." Yang said. Yang also Shared his experience of learning and starting a business. Encourage people to have dreams and responsibilities. Study hard and get good grades. This is Yang's sincere blessing.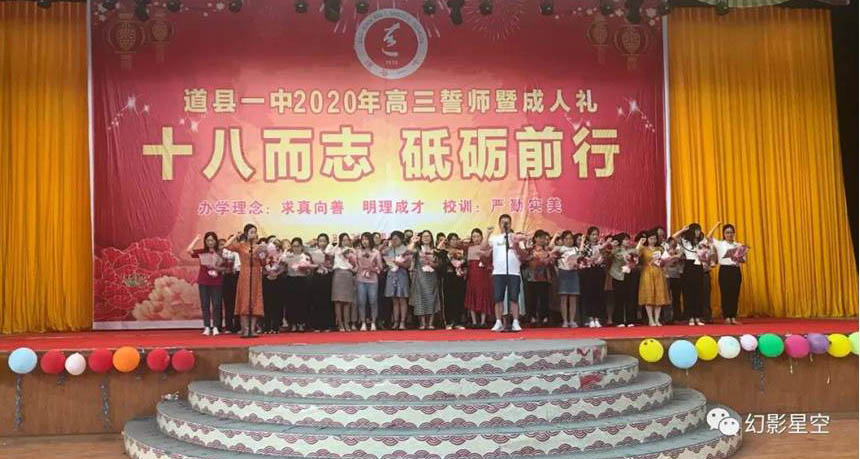 All the teachers and students of daoxian no. 1 middle school took the oath together
In 2018, Yang brought zhuoyuan executives back home, attended the activities of daxian no.1 middle school, contribute to local education.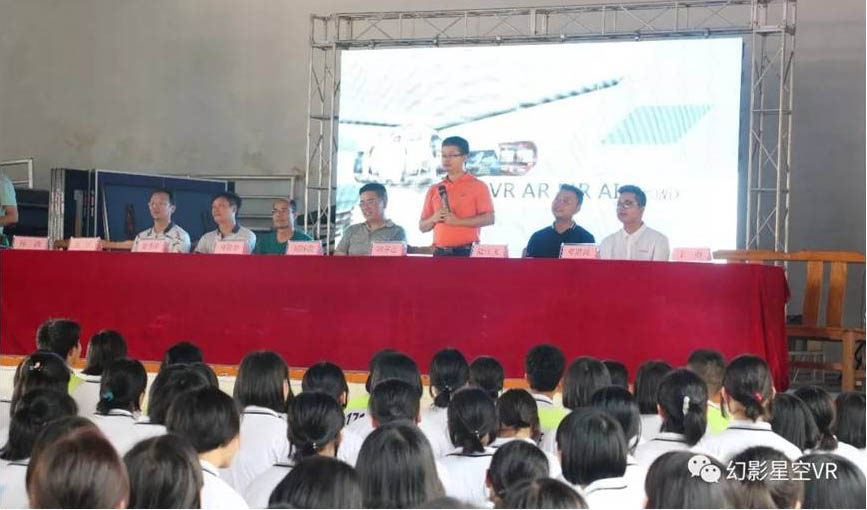 Yang attended the first road county science activities and made a speech
At the event, president Yang donated a new energy car to his Alma mater. Let teachers and students travel more convenient. It is convenient for teachers and students to communicate with the outside world.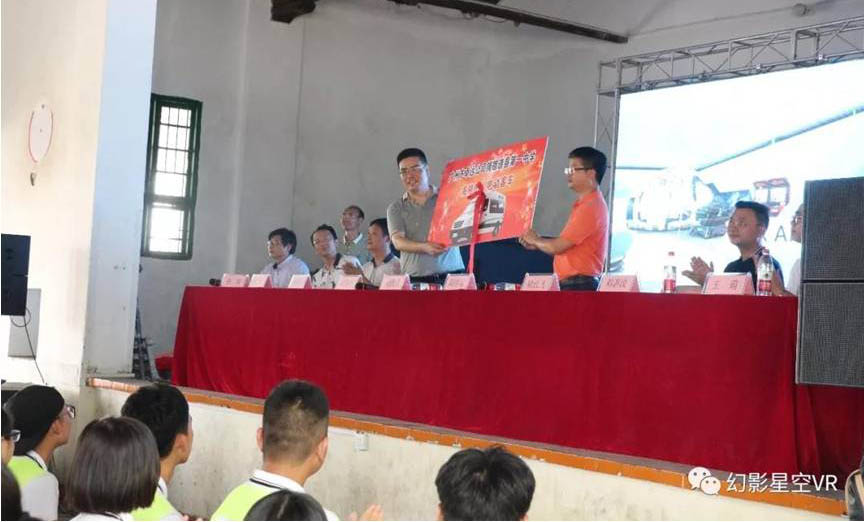 Yang donated materials for dao county no. 1 middle school
In April this year, the guangzhou daozhou chamber of commerce launched a charity activity to help students. As honorary President of guangzhou daozhou chamber of commerce. On behalf of zhuoyuan, Yang donated the charity money. Help campus epidemic prevention and control with practical actions! The campaign raised more than 130,000 yuan in cash and supplies.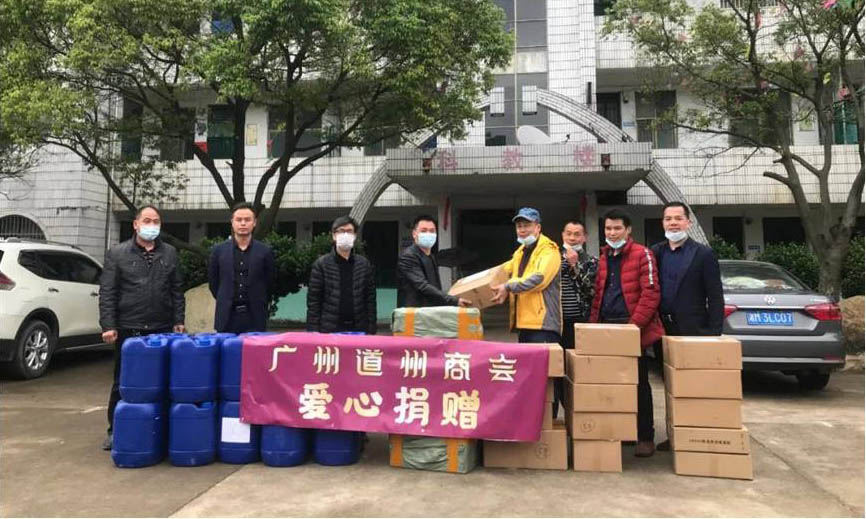 Materials donated by guangzhou daozhou chamber of commerce arrived on campus
The school is about to resume full schooling. The demand for epidemic prevention supplies is gradually increasing. This batch of goods has effectively relieved the pressure on the school. For teachers and students to study and health escort.
Care about the future, care about education. Zhuoyuan will continue to pay attention to the students' study and life, continue to shoulder the heavy social responsibilities, and contribute to the cause of education!
If you want to know more about the vr simulator . Please leave your  message, we will contact you as soon as possible!