In 2015, Zhuoyuan has made glorious achievement and had produced the Zhuoyuan 9d virtual reality simulator which is the leader product in virtual reality industry. Let's take a look back what happened in Zhuoyuan 2015.
In March, with the new product, F1 racing simulator car, 360°car simulator, 720°flight simulator and our classical 7D cinema equipment, Guangzhou Zhuoyuan had took part in the CIAE exhibition. We had created a great sensation and received plenty of orders.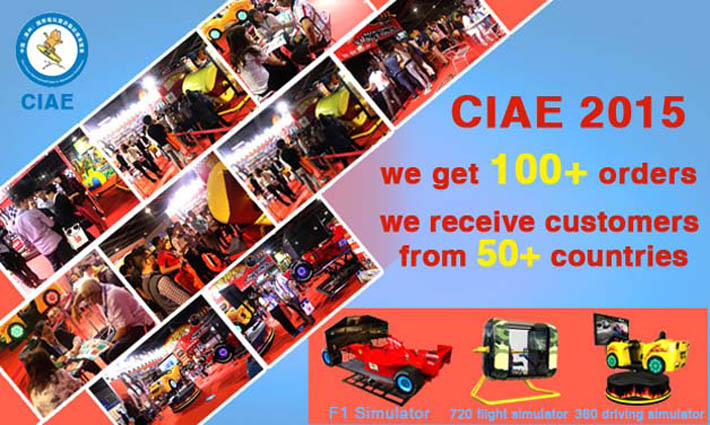 In April, the world's first virtual reality entertainment business project—Zhuoyuan 9d virtual reality simulator had grandly launched in the market. The first month sales over 100 sets.
In May, Zhuoyuan 9d virtual reality simulator had entered the various shopping center in many countries around the world.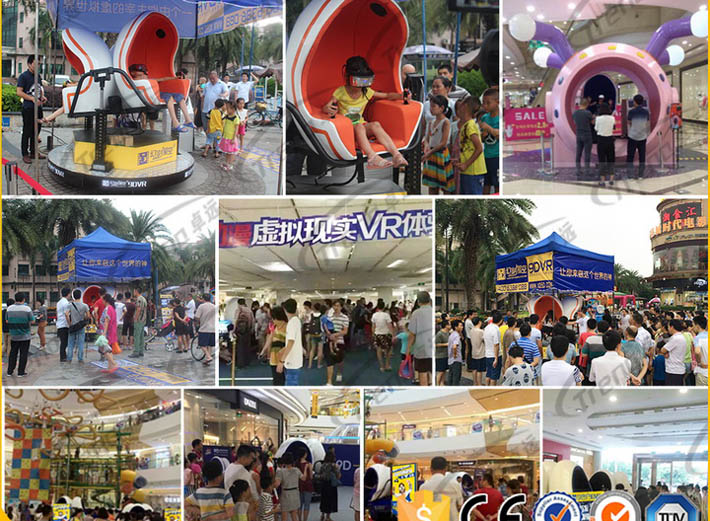 In June, in order to ensure our client can be sustainably profitable, Zhuoyuan was formally set up the Game R&D which is major in the 9d virtual reality movies.
In August, Zhuoyuan 9d virtual reality simulator has been granted some patents.
In September, we had achieved new records for sales volume, revenues, and earnings.
In October, Zhuoyuan 9d virtual reality simulator was invited to take part in the 118th Canton Fair and the West Lake Expo and aroused the attention of the media and audience.
Zhuoyuan's CEO was invited to attend the world of business ethics BBS which held in Korea, witnessing the power of Ethical Management.

In Novenber, Zhuoyuan is the only virtual reality manufacture which was invited to the CANADA CHINA BUSINESS FORUM and signed a strategic cooperation agreement with Canadian Famous VR Technology Development Company. It let our products can bring the most seamless virtual reality experiences to experiencer.

In December,  Zhuoyuan took part in the 2015 ATRAX (The Amusement, Attraction and Parks Industry and Services Exhibition) in Turkey. Since its fresh, exciting, fun, virtual reality simulation, and both attract viewers stop and brought a lot of orders to us.
2015, We really appreciate the support and trust from all our customers. Because your trust, we made the great achievement.
2016, We will try our best to provide you more profitable products and excellent service.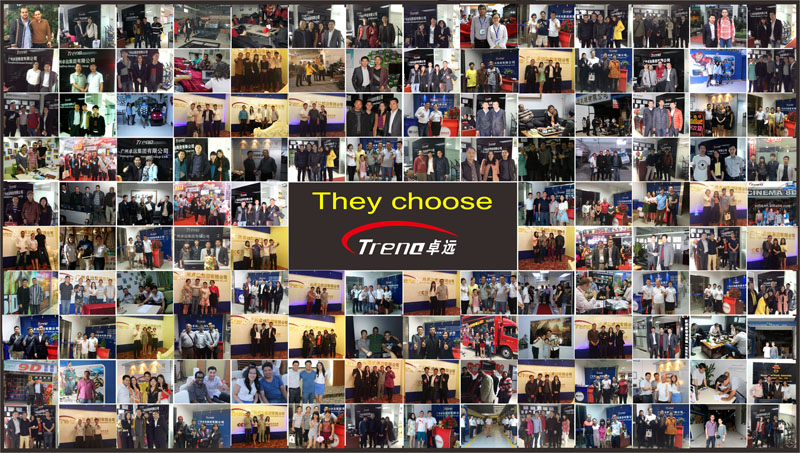 If you want to know more about our company  . Please leave your  message, we will contact you as soon as possible!