VR experience shop can not only open in the shopping malls, and even small alley. "In the search for a new experience, enjoy the VR technology, or you just want to play game, the French pedestrian street is worth to go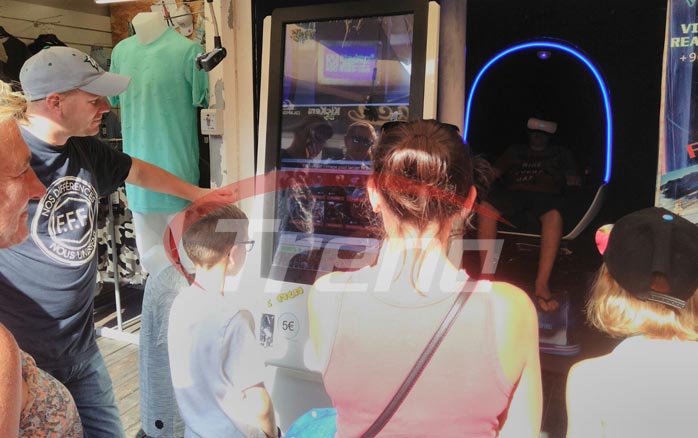 if you experience the simulated roller coaster, you should wear the specialized glasses and sit in the cabin, the roller coaster will start  stable first, then it shuttle in the "original jungle"  quickly, while pass through to the glacier, the most exciting is dropping from 10,000 meters high vertical with the rapid movement of space cabin seats, and makes you  feel immersive.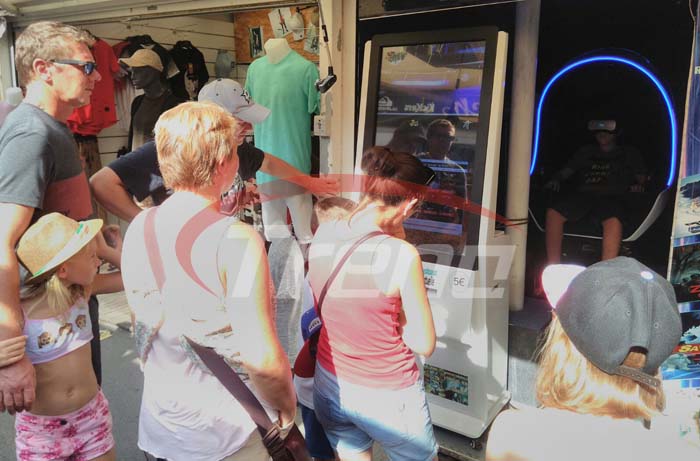 If  you  have to go to France can go to experience, after all, Ordinary people can participate in this VR experience, go try it.
If you want to know more about the 9d virtual reality simulator. Please leave your  message, we will contact you as soon as possible!