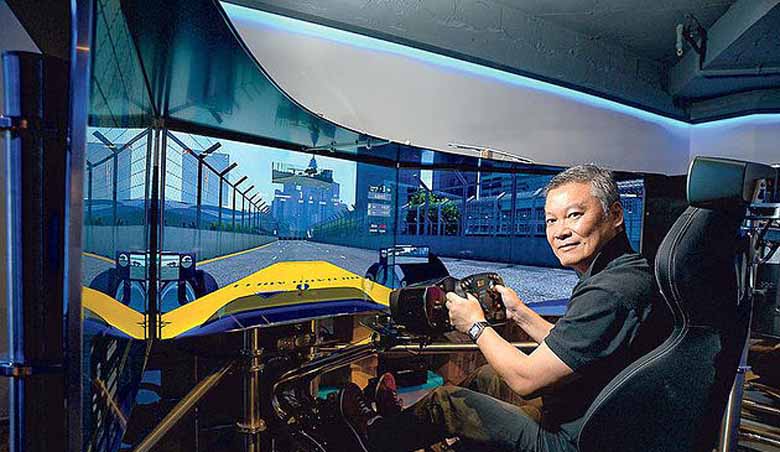 It was well deserved that Mr. Peter Yu, is Zhuoyuan huge fans of 9d cinema simulator. He bought zhuoyuan 9d cinema simulator time after time. Now, he is the coo of JetOne Motion and have opened a lot of vr simulator experience pavilion in Hong Kong. Now, he have done very well in vr business.
Recently, vr has become the hot topics in investment community. But, still many people are worried about the vr business and afraid will fail. Now, let our customer Representative Mr. Peter Yu clear your mind of doubt and tell you the successful tips.
Mr. Peter Yu has ever changed jobs a lot, like worked in listed company, did website construction, corporate finance, headhunting, consulting… He not only had quite rich work experience, but also had extensive entrepreneurial experience.

He thinks adventurous character is one of the successful tips. If you want to start a business , you must have the adventurous character. Secondly, you must be a good salesman, if you don't know how to promote your product, your business will difficult to operate. Also, when you start the business, you must choose a right time and place, such as the 9d cinema simulator's business, he had choose the right time.When the 9d cinema simulator popular in the market, he bought the 9d cinema simulator and put it in his experience pavilion at once.
In one word, favorable climatic , geographical and human conditions is his successful tips. Now, the 9d cinema simulator popular in the market, you just need to choose a right place. Seize this opportunity, success is not far away from you.
If you want to know more about the9 d cinema simulator. Please leave your  message, we will contact you as soon as possible!