Good news! Our customer from Philippines is surprisingly happy recently as our 9D VR egg attracts so many local customers that is far beyond their expectation.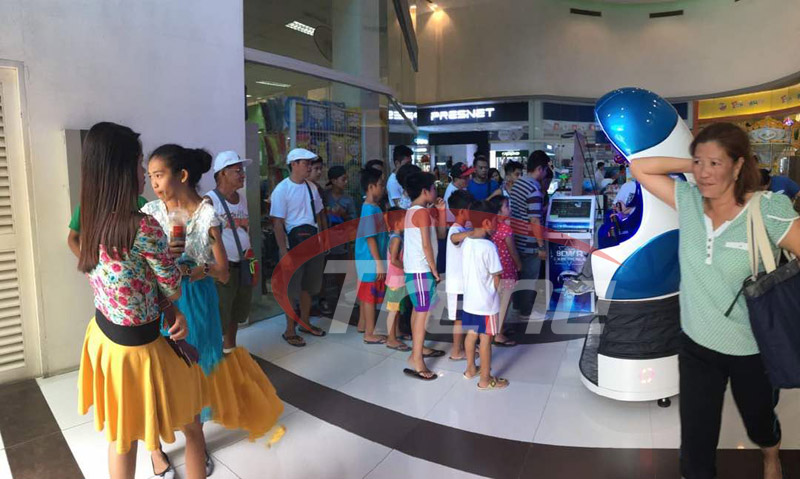 People, especially kids, crowd around our 9D VR egg everyday. When it comes to holiday, you can see people waiting in long line and do not want to leave after one try. Since we provide various kinds of films and games to our customers, only one try is absolutely not enough! We have horrible films, cartoon films, racing games, flight games, so many types to attract different customers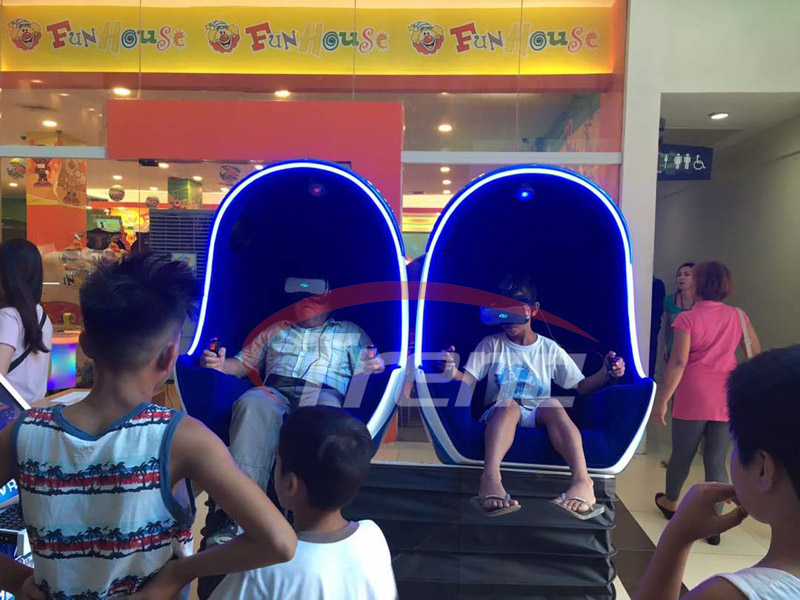 See the face on the girl in the picture. What did she see? What makes her open her mouth so widely?  Is she scared or excited for something ? Her hands are holding tightly to the sticks on the seat. What is she doing with them? Is she holding up for help or fighting against enemies in a game? You will never know unless you try and once you try, you will not forget and want more. With ZhuoYuan 9D VR seats, you will win not only numerous customers but also this promising VR market. We are the reliable VR manufacturer you are looking for. Our goal is to help every customer to make fortune. So, What are you waiting for? Contact us right now
If you want to know more about the 9d virtual reality simulator. Please leave your  message, we will contact you as soon as possible!