Zhuoyuan 9d VR Games Machine First Shown In Canton Fair
China Import and Export Fair, also known as Canton Fair, is established in 1957. Co-hosted by the Ministry of Commerce of PRC and the People's Government of Guangdong Province and organized by China Foreign Trade Centre,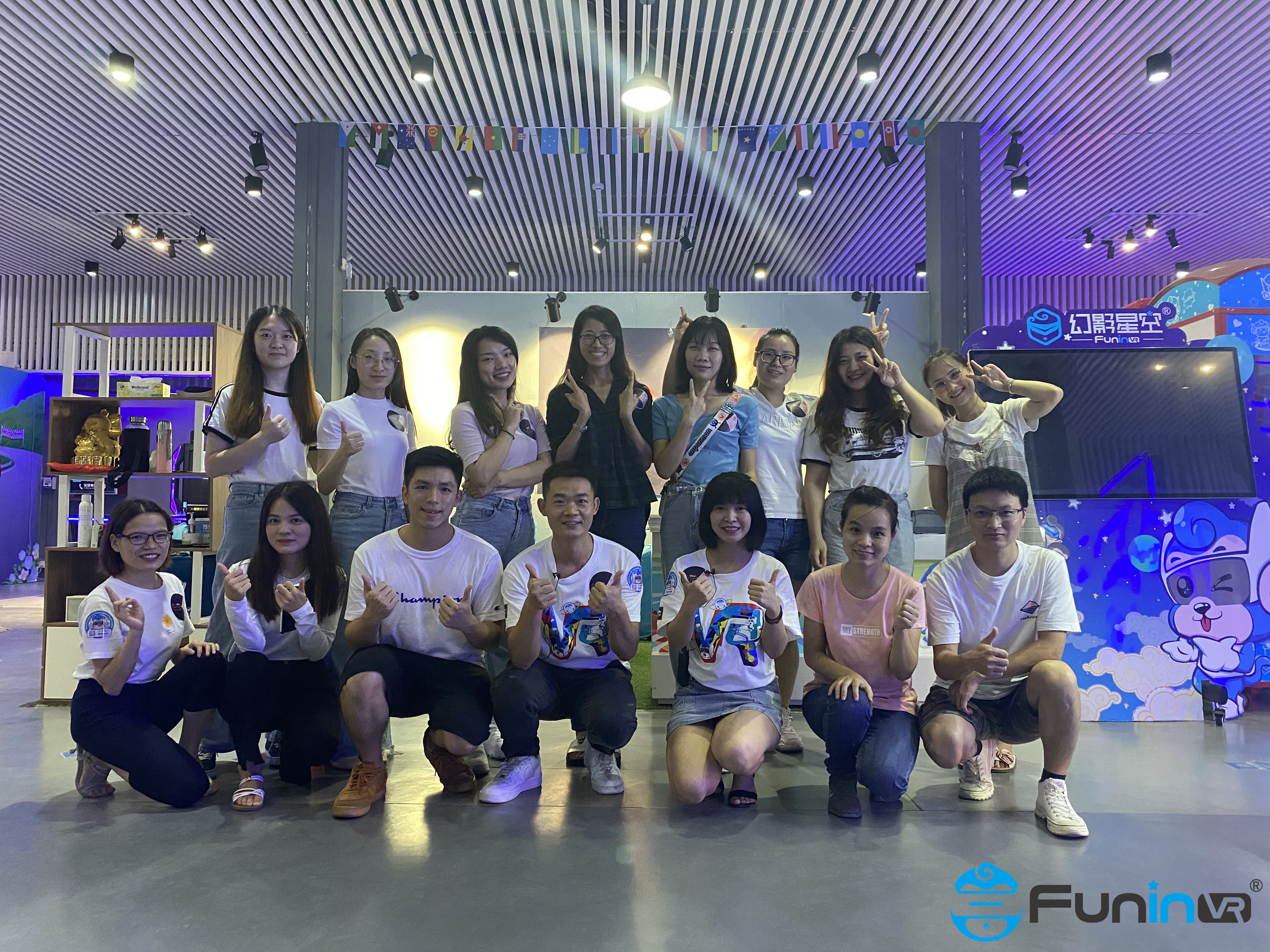 Zhuoyuan Company is very honored to shine on the platform of the Canton Fair.
Guangzhou Zhuoyuan, branded as FuninVR, is a designated equipment supplier for China Central television(CCTV) film base. It is a high-tech company  which combines tightly R&D ,original content production ,VR products production ,VR store operation and related services ., develop and produce  top-notch VR products that are widely applied in entertainment, kids education and science popularization.
Guangzhou Zhuoyuan has proved its powerful strength in production and R&D with over 30,000㎡ modern standard production base,  over 3, 000 ㎡ R&D center, more than 40 senior technicians who once served  Sany Heavy Industry and China Telecommunications.
Zhuoyuan Company can design and match different equipment 15-2000 square meters according to different customers and business locations, and can also customize cinemas with different themes. Such as oceans, earthquakes and popular science-themed cinemas used in indoor playgrounds and amusement parks. The number of seats can be customized from 20-200 seats. Welcome new and old customers to call
If you want to know more about the vr simulator . Please leave your  message, we will contact you as soon as possible!