Our clients from Mexico have ordered a set of 9 seats 5D dynamic Cinema. Now, the 5d cinema has been built in a square in Mexico. Since the cabin box was cool styling and the 5d cinema was a novelty, it has attracted many customers. And the boos has earned a lot of money.
Thank you for your strong support and trust on our company. We will try our utmost  to provide you the best service, let's head for the successful future hand in hand.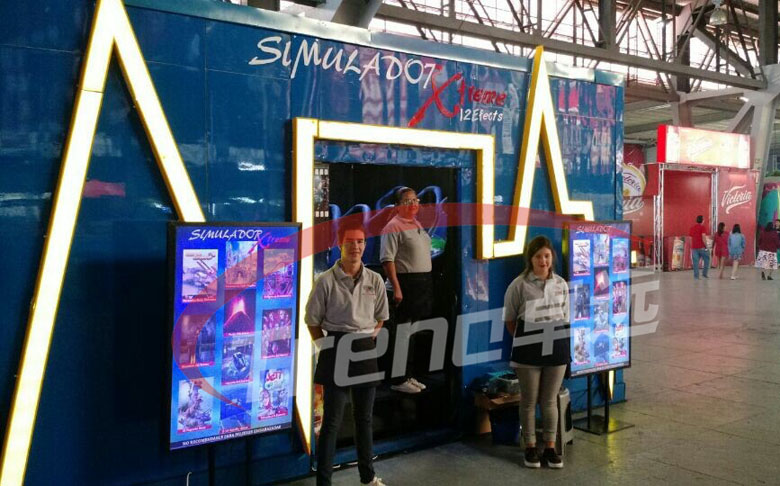 If you want to know more about the xd cinema . Please leave your  message, we will contact you as soon as possible!