Brief Introduction
We started cooperating with Mr. Mammetorazov in September 2020, the year that covid broke out. They have a 3,000 square meter room at a shopping center, and they planned out 1,500 square meters for the VR area.
After they determine the models and quantity of VR simulators, our designer designs the simulated 3D renderings and the decoration plan of the venue based on the customer's site drawings.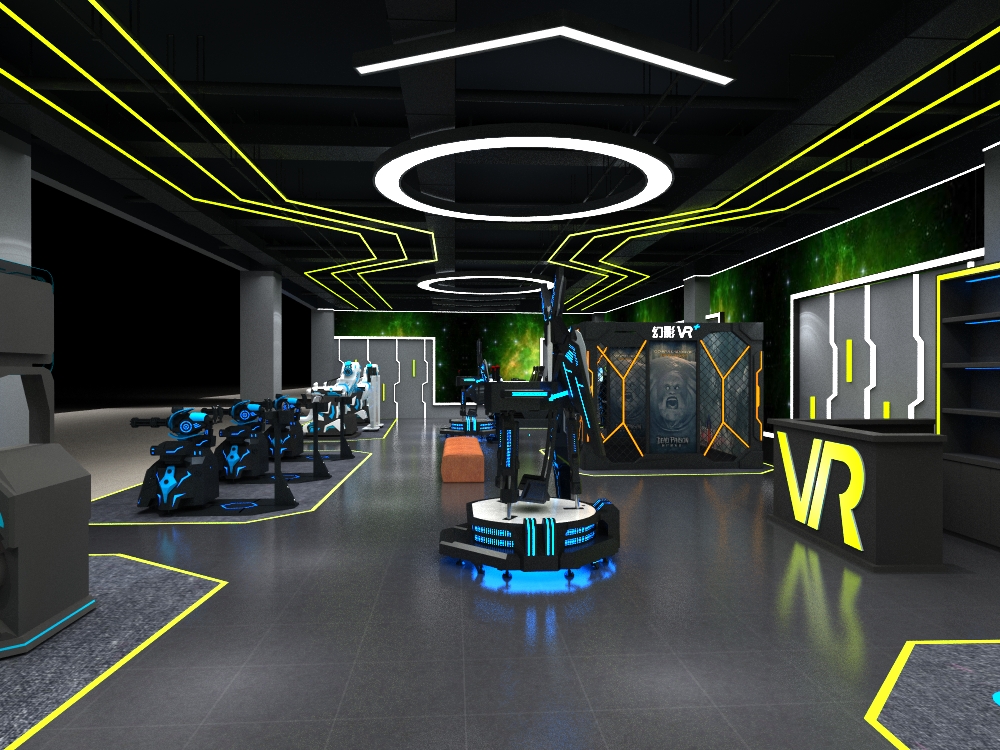 According to different theme games of the simulators, to layout the location of each simulator. For example, there are VR shooting simulators, VR flight simulators, VR in-depth experience simulators, VR racing simulators, etc. Those machines will be in different groups and installed.
As we are VR business on-stop solution provider, in addition to the equipment layout, we will also provide site decoration suggestions, and provide design references according to the decoration style that customers want.
We all know that an eye-catching and distinctive decoration style can attract a crowd of potential customers to stop and watch. At this time, coupled with the player's reaction when experiencing VR games, it can attract more customers to experience the equipment and achieve revenue.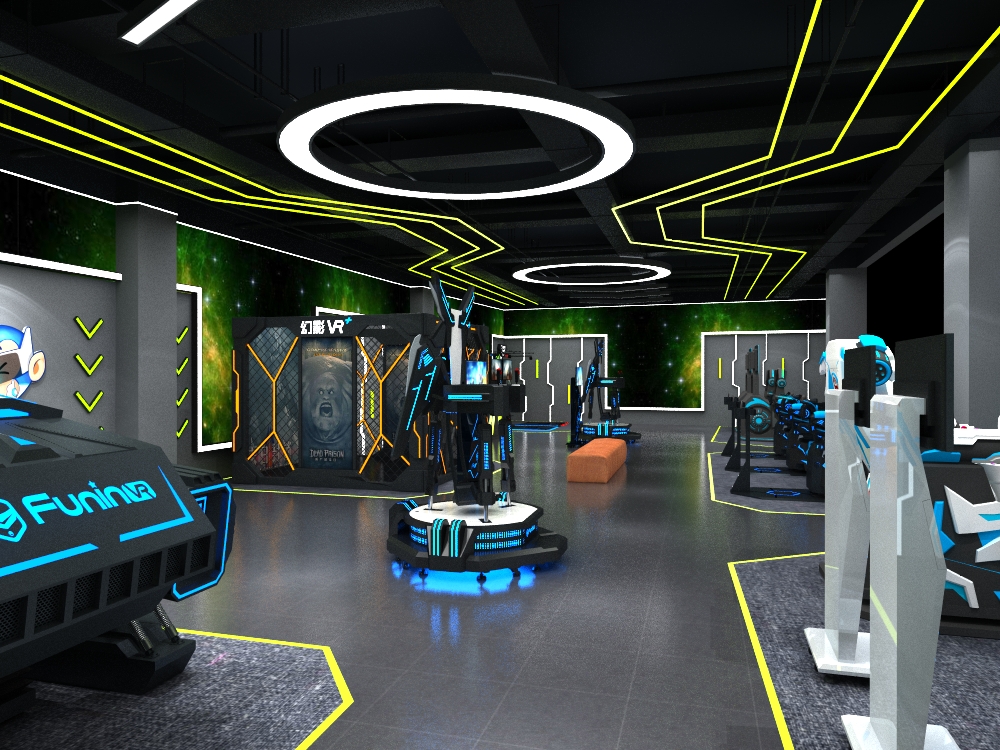 Their Equipment
VR Battleship*2, VR Racing Kart*3, Eagle Flight VR*2, Vibrating VR*2, FPS Arena*1, 360 Degree VR Simulator*2, VR Mecha*1, Slide VR*2, VR Racing Moto*3, Infinite War*1, Escape Room*1, Funin VR+*1, 6 Seats VR Dark Mars*1, Gatling VR Simulator*3, E-space VR Walk*1, VR Free Roaming*1, VR Drop Tower*2
There are 29 sets VR machines in total, and we help him to draw out the 3D layout of the location.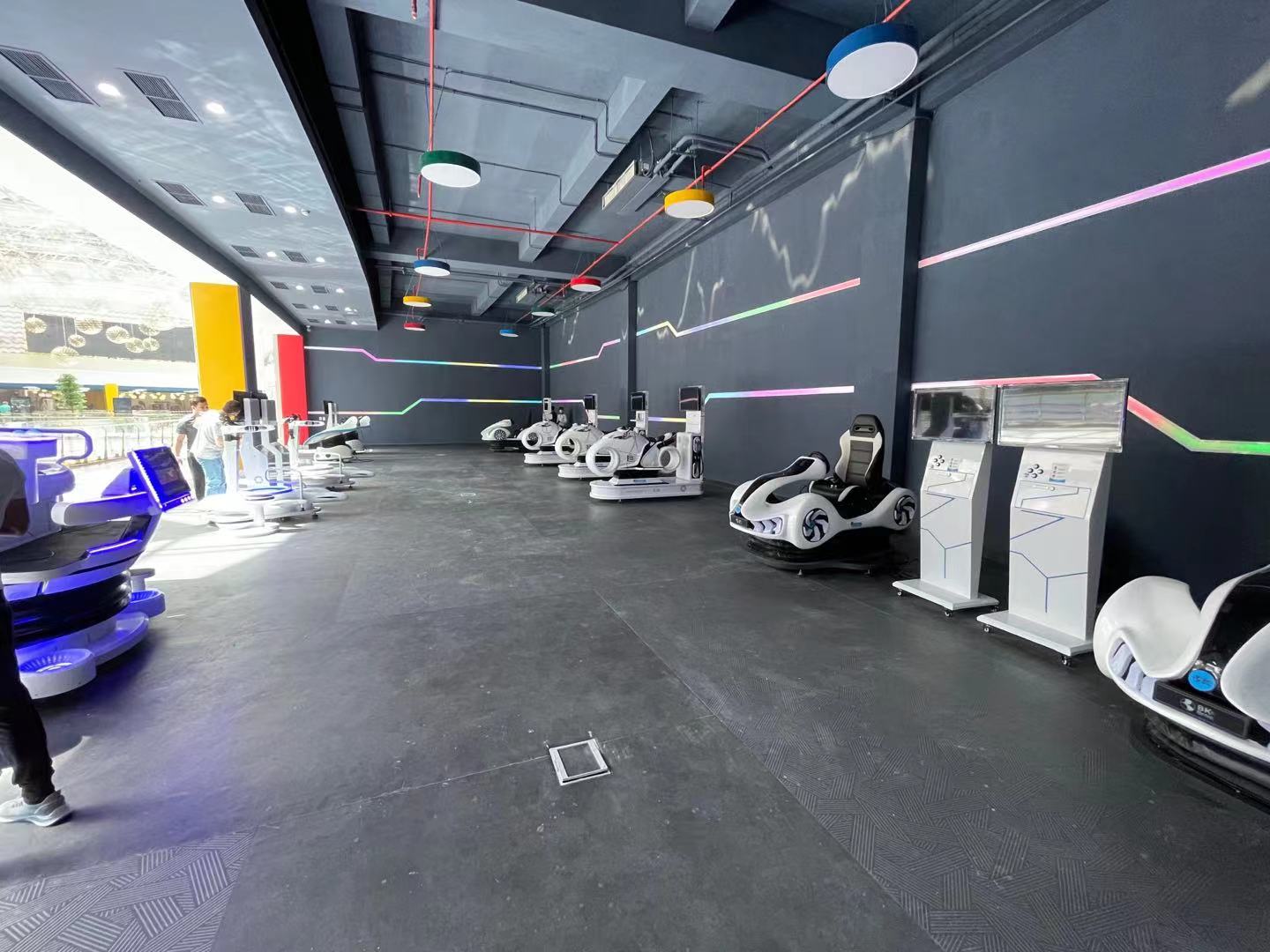 Their Address
Turkmenistan
If you want to know more about the vr simulator . Please leave your message, we will contact you as soon as possible!