I have Three shopping malls in Madrid, Spain, Each opened the FuninVR theme park 9D VR Game Machine, covering an area of 320 square meters and 40 square meters. There are 22 VR devices in the two stores. Whether it is a holiday or a working day, there are a lot of people experiencing a lot of people.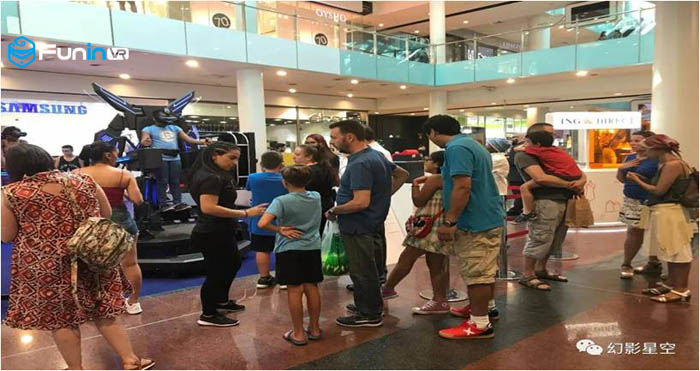 Income Of VR Machine
Ticket price
Working time
Movies times per hour
Conversion mode
Income
VR Machine
(Daily)
$5
5 hours
5 movies
5*5*5*2
$250
VR Machine
(Weekend)
$5
10 hours
8 movies
5*10*8*2
$800
VR Machine
(Month)
$5
10*8+5*22
800*8+250*22
$11,900
And other place In the most luxurious shopping malls, There are 5 sets of equipment in the 200-square opened FuninVR theme park 9D VR Game Machine. VR Racing moto, Eagle Flight VR, Twin seat VR , 2 sets VR Racing kart , And it has quickly become the shopping tide since its opening. People are concentrated.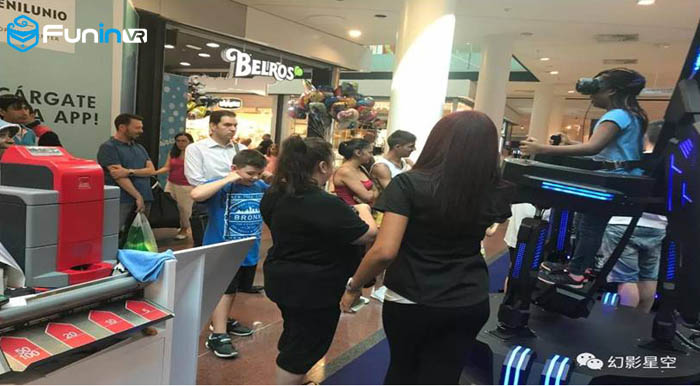 VR Machine at the forefront of all science of technology  business. There are 360 degree full view .immpersive experience .Since I decide to opened VR Business . As well pay more attention to my business ,I  wanna become a agent in spain in the future .Are you also deeply attracted?
If you want to know more about the vr simulator . Please leave your  message, we will contact you as soon as possible!