1.Brief Introduction of Teleport
Discover virtual entertainment world in TELEPORT VR, Europe's largest park! The total area of the park is over 1400m2. The park is organized in such a way that every visitor, regardless of age and interest, will like it. Teleport is an amusement park of the future. Its space incorporates all kinds of amusements and game VR for people of all ages. It's a perfect leisure place for a family and a group of friends.
2.Their Business Model
It's a VR center combines bar and cafe. You can not only eat a delicious pizza or desserts at their cafe, but also see how dishes are cooked by drone assistants.
Besides, every metre of the floor-to-ceiling space is filled with VR and AR technologies. The park has its internal currency called VR-coin.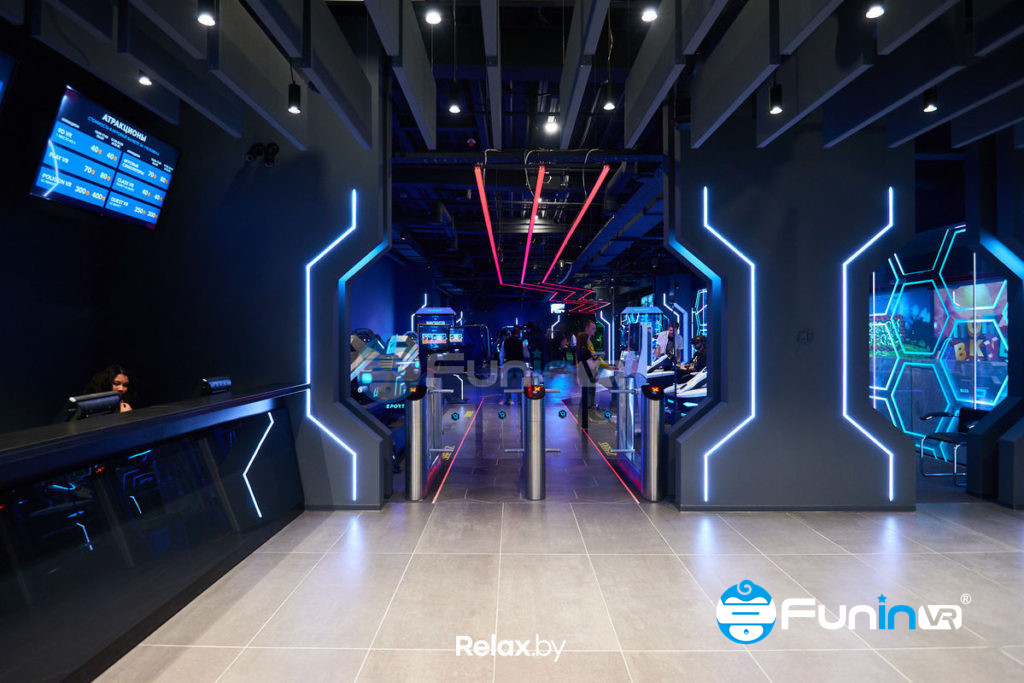 3.Their Equipment
6 Seats VR Dark Mars, 720°Flight VR Simulator, Eagle Flight VR*2, VR Racing Car*2, VR Racing Kart*2, VR Racing Moto*2, VR Mecha*2
4.Their Address
156 Ulitsa Pritytskogo, Minsk.
GREEN CITY Shopping and Leisure Centre, right wing, entrance from the first floor.
If you are interested to do VR business, you are warmly welcome to visit there and try our VR simulators.
If you want to know more about the vr simulator . Please leave your message, we will contact you as soon as possible!