A city with a small population in Angola,attracted by Zhuoyuan 9DVR experience museum recently. People were amazing of the new unique, and they had queued for a long way to experience.
adults and children are so curios to play 9DVR !
Get a special movie seat, wear glasses, and you can experience 9D movies.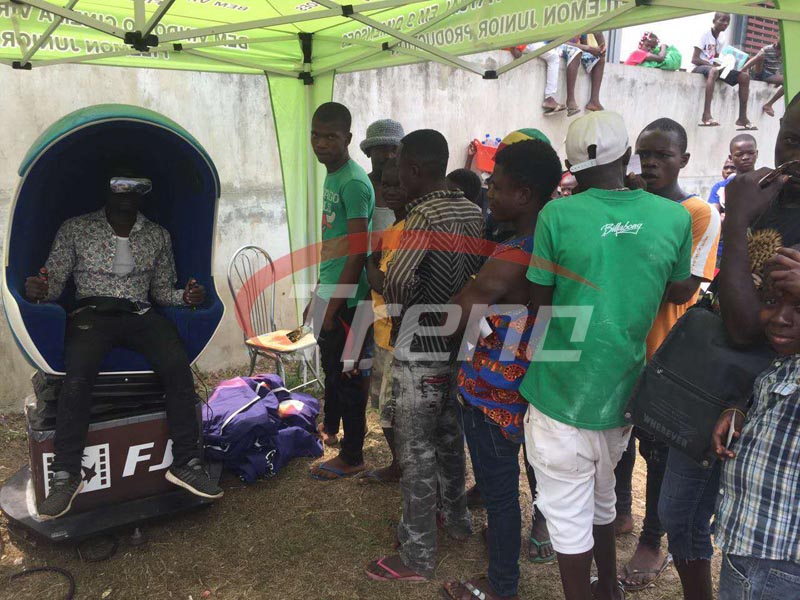 for example, if you experience the simulated roller coaster, you should wear the specialized glasses and sit in the cabin, the roller coaster will start  stable first, then it shuttle in the "original jungle"  quickly, while pass through to the glacier, the most exciting is dropping from 10,000 meters high vertical with the rapid movement of space cabin seats, and makes you  feel immersive.
Wish the customer's business get better and better!
If you want to know more about the 9d virtual reality simulator. Please leave your  message, we will contact you as soon as possible!