On April 25th, during a tour of Hannover Messe, the largest industrial technology trade show in the world, President Obama and Chancellor Merkel visited the ifm electronic booth.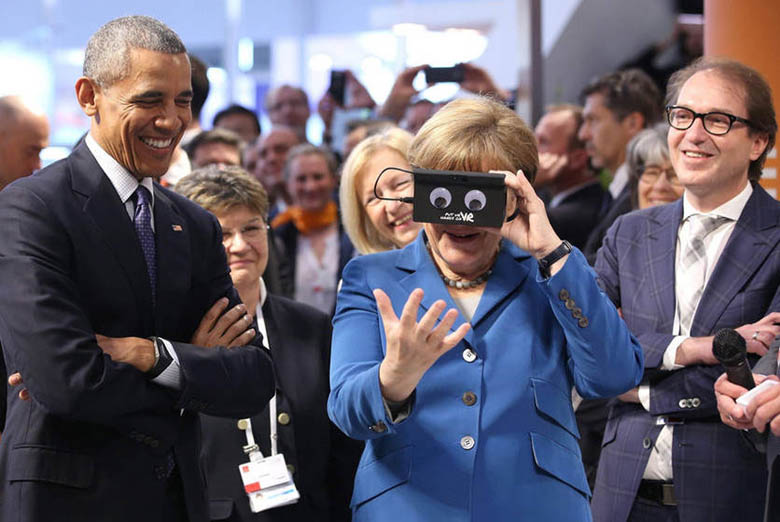 Obama tried virtual reality this weekend with his occasional frenemy Angela Merkel at an industrial technology trade fair in Hanover, Germany. He reportedly reacted to the technology by saying that it was a "brave new world."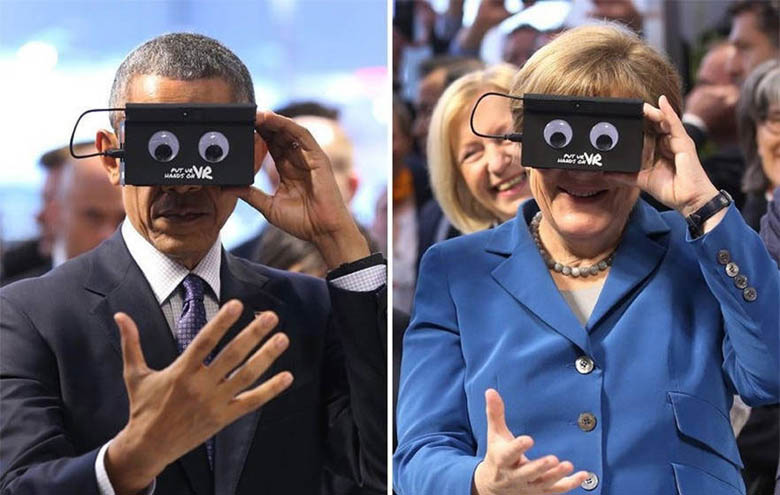 As 2016 unfolds, Virtual Reality (VR) boom like a tidal wave. VR technology plays a important role in various industries, such as Game, Education, Commercial etc.
Zhuoyuan, the one of the leaders in VR industry. In order to take full advantage of new technological development, Zhuoyuan have developed a series of new vr equipment, such as VR Treadmill, Six-seat 9D VR Simulator, Vibrating VR Simulator, Stand-up Flight VR Simulator…Because of its novel and lifelike , these vr equipment have got high praise in the market. For the sake of meeting the demands of extensive consumer clusters, Zhuoyuan will keep on the R&D of new vr equipment.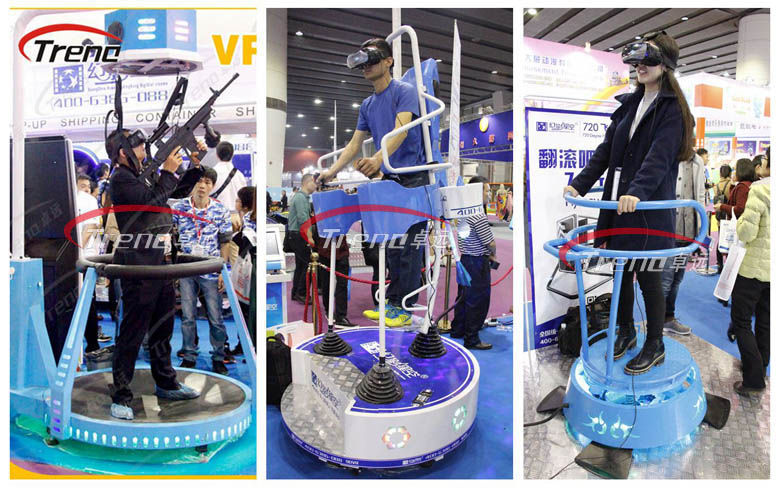 If you want to know more about the VR Equipment. Please leave your  message, we will contact you as soon as possible!