Meet FuninVR Virtual Reality at 130th Canton Fair
The 130th Canton Fair held the first online and offline integration exhibition. The offline exhibition area reaches 400,000 square meters, and 51 exhibition areas are set up according to 10 categories of commodities. The total number of booths was 191.81 million, with 7795 exhibitors.
Since the first session in 1957, the Canton Fair has been held for 65 years. This session of the Canton Fair is the first time returned to the offline physical exhibition after three consecutive sessions of "Cloud Exhibition" under the influence of the covid-2019.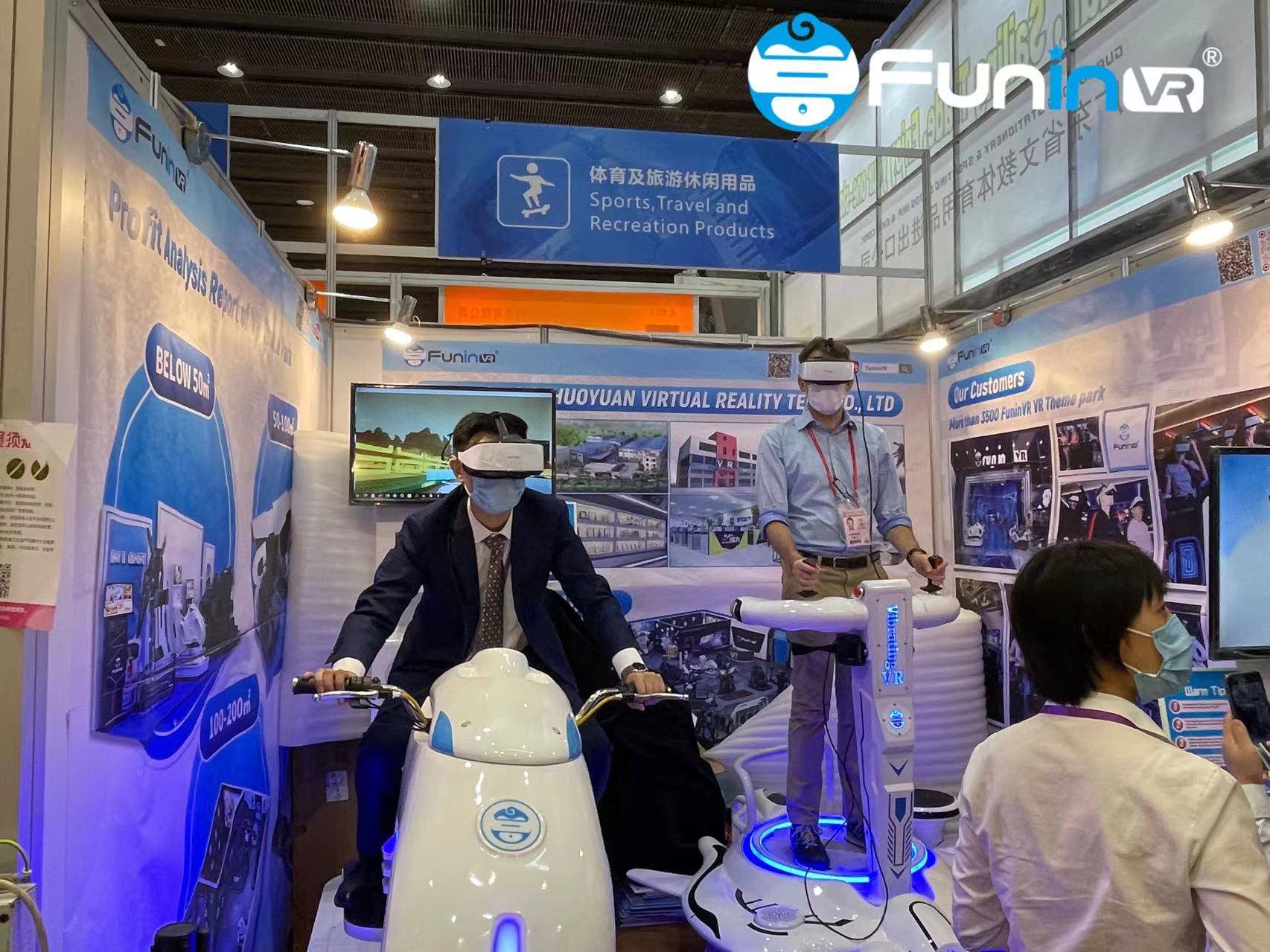 Guangzhou Zhuoyuan Virtual Reality Tech Co., Ltd attending this exhibition too. The exhibition goods are VR Racing Moto and Vibrating VR, which attract a lot of visitors to try the VR games. In this Canton Fair, we also held an online show to our customers, and keep them updated with the reopened Canton Fair. In China, the online show is a common sales model, the audience can have interactive communication with our anchors and know more information about the products.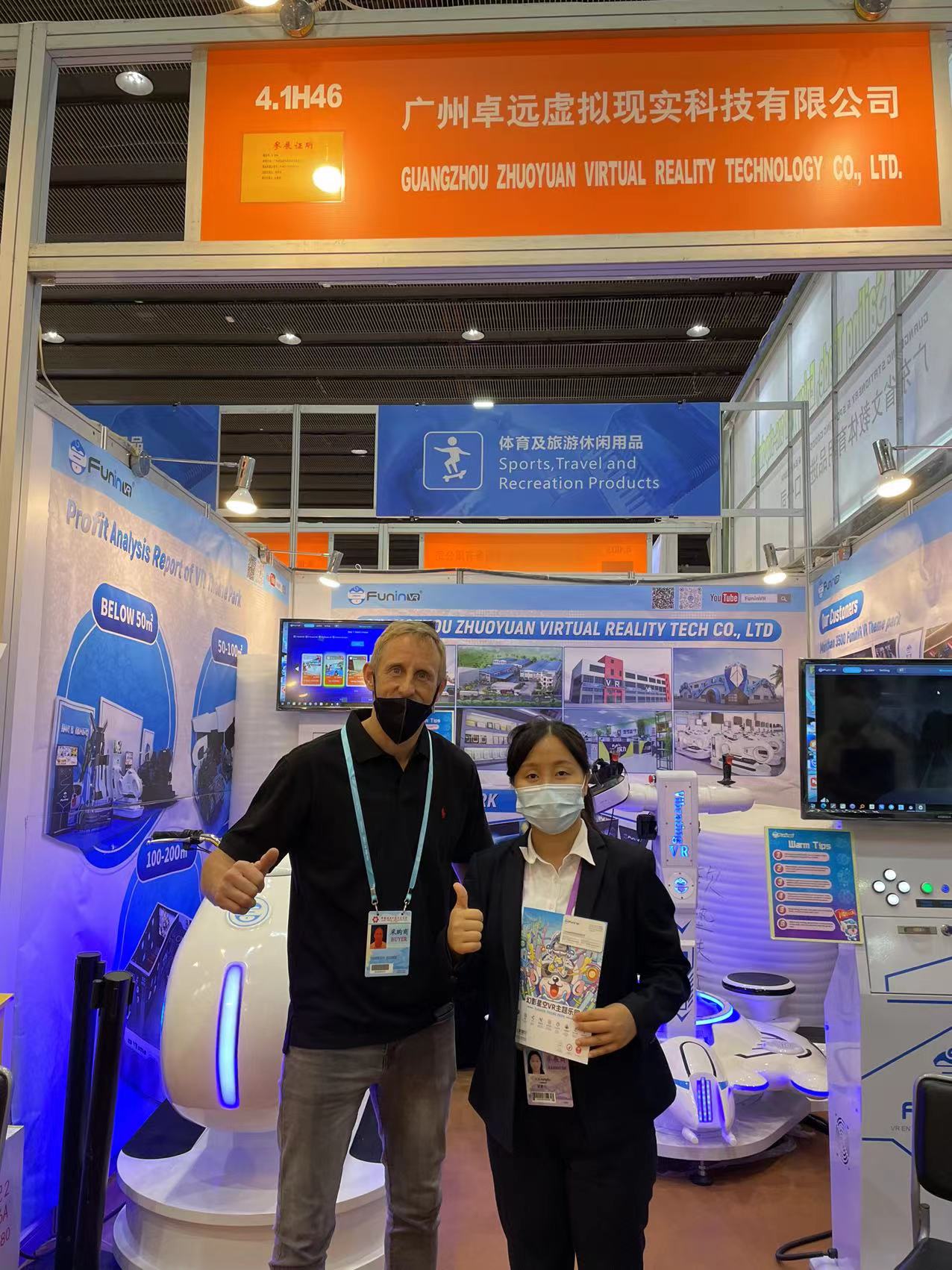 If you want to start a small business, you can take our booth as a VR shop. Only 9 square meters you can start your VR business. And these two devices are a golden combination, which can definitely help you make money and bring you income. Players can enjoy racing games on the VR Racing Moto, while can experience weightlessness feeling on the Vibrating VR.
If you want to know more about VR knowledge, just feel free to contact us!
If you want to know more about the vr simulator . Please leave your message, we will contact you as soon as possible!