On July 25th, a Korean delegation consists of National IT industry Promotion Agency(NIPA), Electronics and Telecommunications Research Institute(ETRI) and Korean VR Association(KOVRA) payed a survey visit to Zhuoyuan's HQ based in Guangzhou, China to conduct friendly VR/AR tech exchanges between enterprises from the two countries, hoping to make effective technological communications to further strengthen the development momentum of VR technologies.
Guangzhou Zhuoyuan, as a leading VR product manufacturer in China and an active member of Guangzhou VR/AR Innovation League, held a warm welcome ceremony for the delegation's visit, Zhuoyuan's senior leaders including Yang Xuyun, the company's president, Hjiin, the company's vice president and Wan ruguo, the chief strategy inspector respectively introduced Zhuoyuan's VR tech achievements to the visiting group.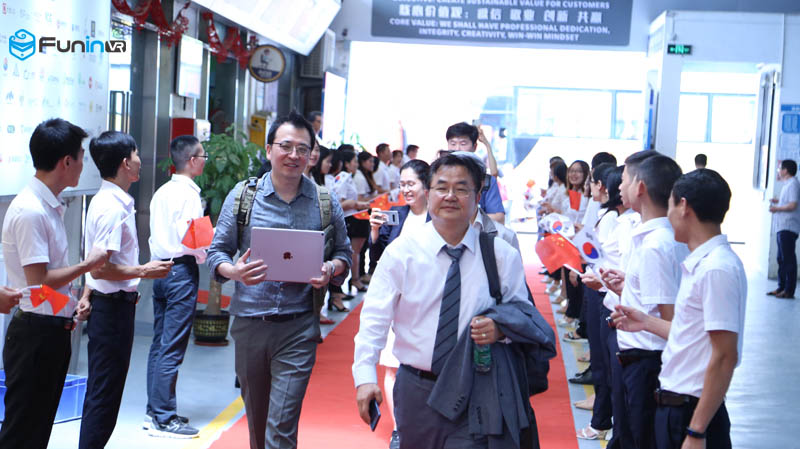 Accompanied by Zhuoyuan's senior leaders, the delegation firstly came to Zhuoyuan's manufacturing base and many group members closely consulted Zhuoyuan's modernized production processes.
Later, the delegation visited Zhuoyuan's VR theme experience hall based in the company's HQ and many of them experienced Zhuoyuan's hot-selling VR products.
Next, Guangzhou Zhuoyuan and the Korean delegation held an in-depth VR/AR tech exchange seminar, in the meeting the vice president Hejin made a detailed introduction of the company's One-stop VR entertainment profit solution model to visiting guests.
Korean delegation members showed their dense interest in the profit model and they claimed that they would consider referencing the model and transplanting it to Korea. Also the delegation members contributed many constrictive suggestions to the existing model, wishing to conduct close cooperation over it.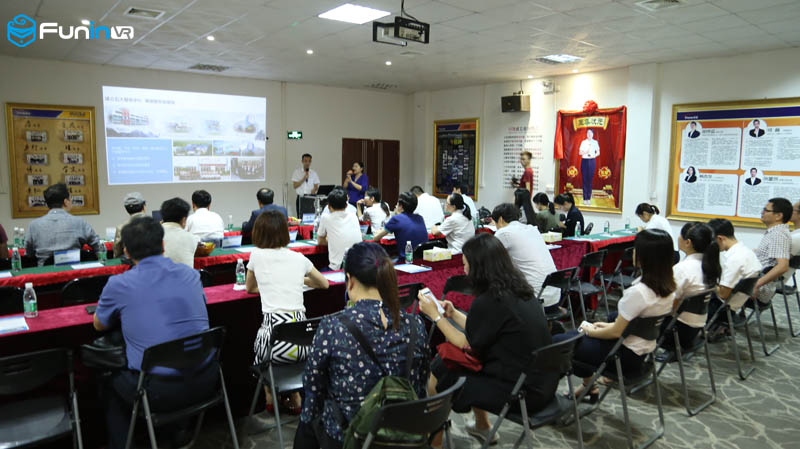 At the end of the visiting stop in Guangzhou Zhuoyuan, the delegation highly praised the company's excellence in VR product manufacturing and expressed that it eagerly expects to conduct further tech cooperation with zhuoyuan to jointly endeavor to exploit the global VR market.
If you want to know more about the 9d vr simulator price. Please leave your  message, we will contact you as soon as possible!