On the one hand, the Great Earthquake VR movies using VR panorama shows the harm and destructive force of the earthquake. On the other had, it popularize the knowledge of earthquake to us. Let players can get a real sense of earthquake devastation and acquire the knowledge of self-rescue and mutual-rescue. Let's cherish our precious lives.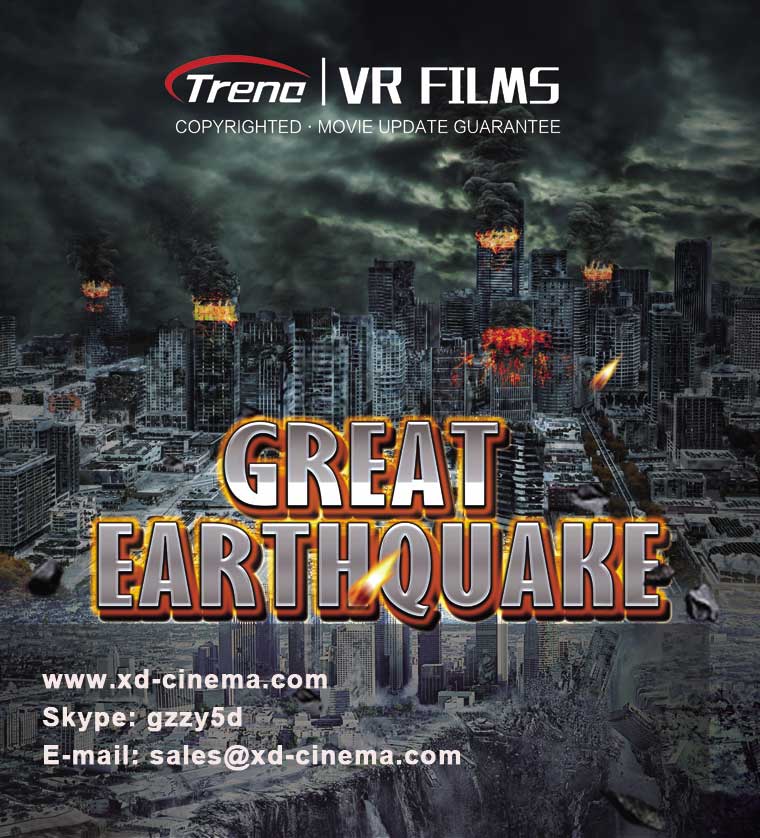 Imported films : We cooperate with top production teams to import excellent VR films in a bid to increase competitiveness
Exclusive Production : We have formed a VR  movie development team and invested heavily content resources to ensure continuous film- updating with an aim to guarantee sustainable profitability for clients.

If you want to know more about our virtual reality movie . Please leave your  message, we will contact you as soon as possible!