Elven kingdom is a new vr film.
The little adventurer was full of adventure and passion. He was exploring in the sky with his flying machine. He found that a mysterious world was hidden in high clouds. A variety of lovely elves lived in there. All of them were very friendly. The little adventurer crossed the Rainbow Bridge, flew past a Colorful Bubble Pool, experienced the shock of candy rain… Let's follow the little adventurer to enjoy a sightseeing tour in the fantasy kingdom.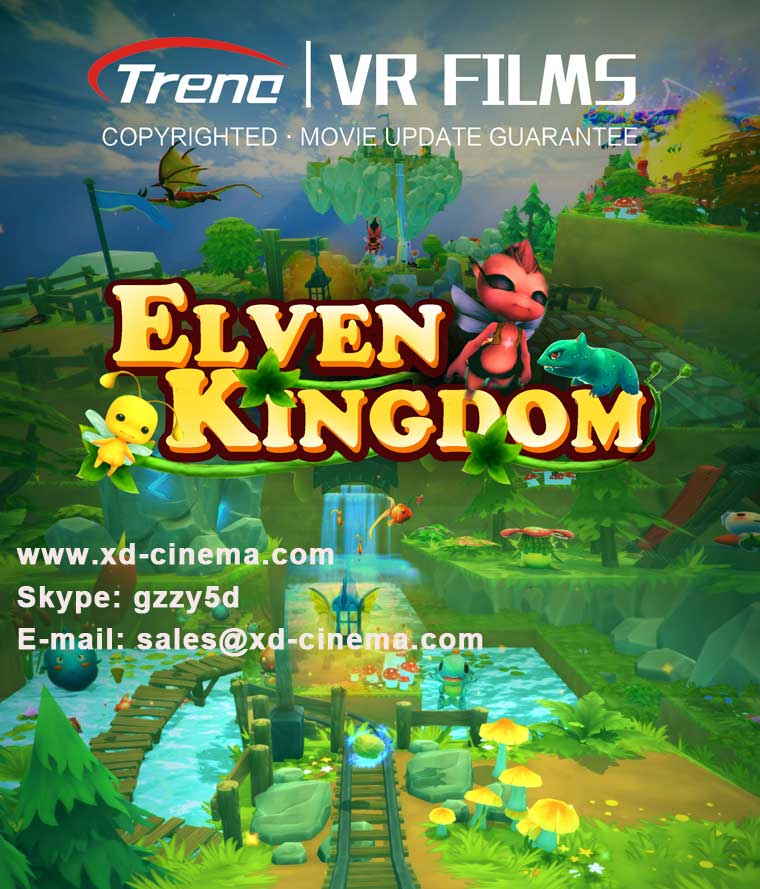 Imported films : We cooperate with top production teams to import excellent VR films in a bid to increase competitiveness
Exclusive Production : We have formed a VR  movie development team and invested heavily content resources to ensure continuous film- updating with an aim to guarantee sustainable profitability for clients.

If you want to know more about our vr film . Please leave your  message, we will contact you as soon as possible!