Different Theme VR games Virtual PH at Pasig City
Brief Introduction
In the Philippines, the development of VR games is very slow. But Virtual PH catches the chance to open their VR center in 2018. It was set up by Mr. Vijay and his wife. Mr. Vijay told us that he is enthusiastic about games, especially loves VR games.
If you want to open a VR center, Mr. Vijay's VR shop would be recommended to you for a reference. It's not a very large room, but it includes different theme VR games. When customers walk into the VR shop, they can choose different VR games to play. For example, VR racing theme games are suitable for those customers who are enthusiastic at extreme speed driving, without any speed limit. While the Star Twin VR Seats is suitable for kids or elders, they can have a 360-degree VR view in the VR glasses with dynamic seats. It gives them an immersive experience feeling.
Their Equipment
VR Racing Kart*2, Eagle Flight VR*1, VR Racing Moto*1, KAT Walk VR*2, Star Twin VR Seats*1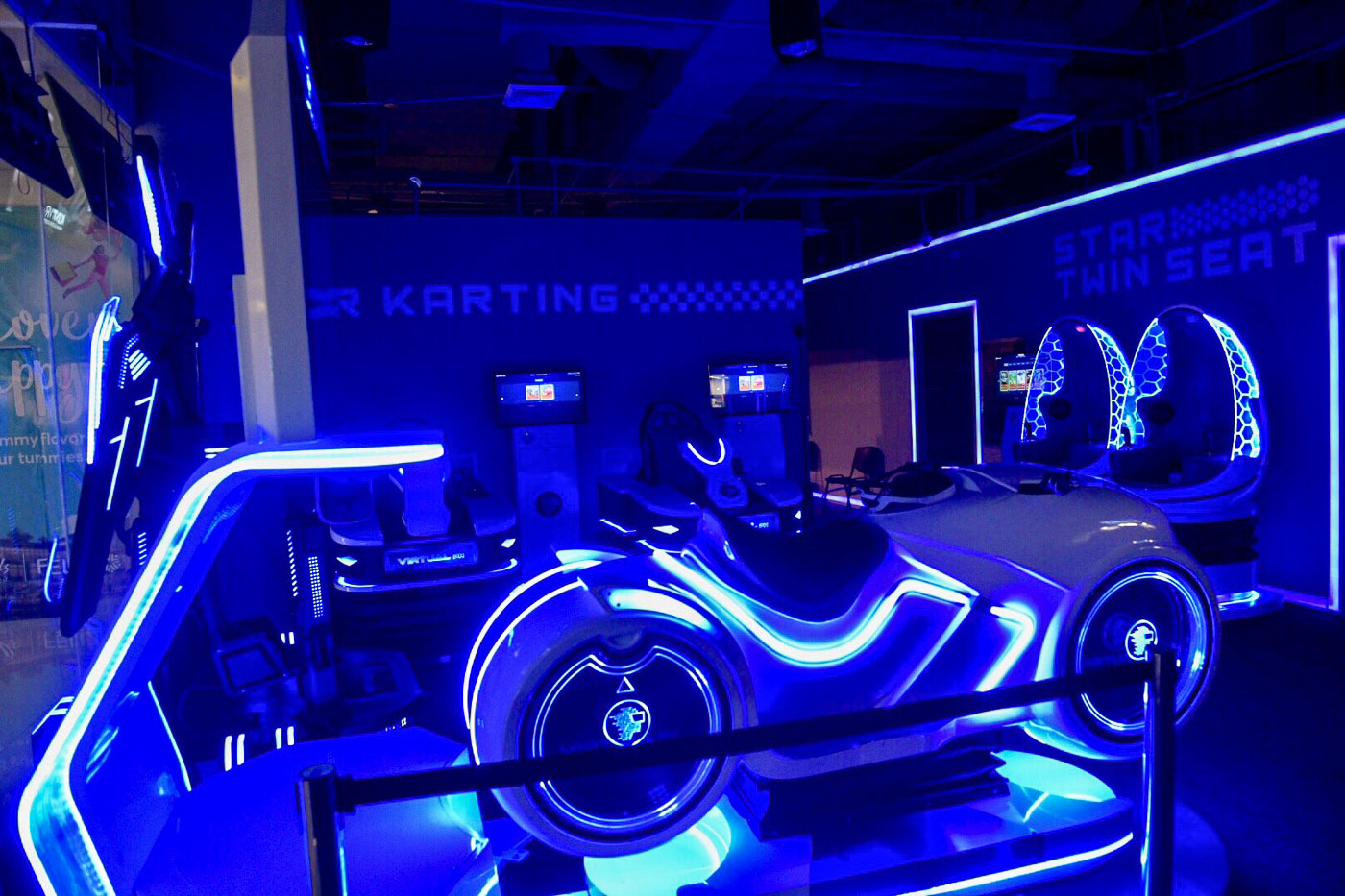 Their Address
Virtual PH, 5/F, Ayala Malls Feliz, Marcos Highway (Marikina-Infanta Highway), Barangay Dela Paz, Pasig City
If you want to know more about the vr simulator . Please leave your message, we will contact you as soon as possible!