Sudan, also known as North Sudan and officially the Republic of the Sudan, is a country in Northern Africa. This client is from Sudan. He always want to start his own business and looking for some projects to invest in. Once, when he was visiting a exhibition, he saw the Zhuoyuan 6d cinema. After experienced, he thought the 6d cinema was so exciting and it let him have an immersive feeling. At that time, he was determined to buy the 6d cinema and set it in a lively place.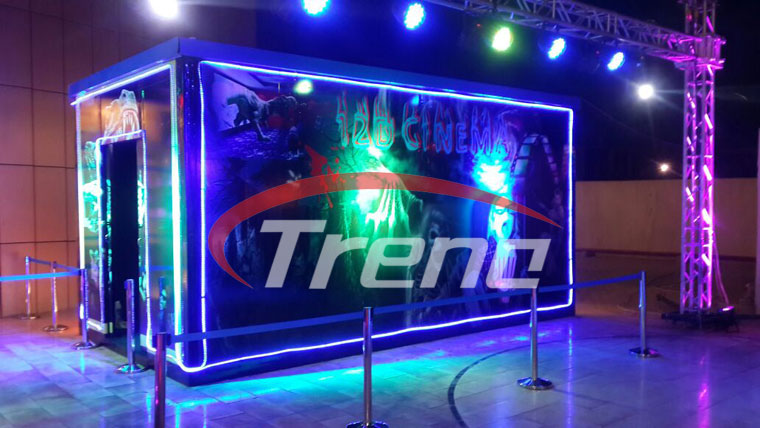 Only half month, his 6d cinema has opened for business. This client is a fashion people. He made the appearance of the 6d cinema so fashionable. Look, the spotlights with the pop music , let the 6d cinema looks so cool. Also sometimes he held some activities in the 6d cinema to attract more players to experience. With his hard work, the 6d cinema always crowded with players. According to his feedback, he was tired but still happy, since he got a big profit from his 6d cinema.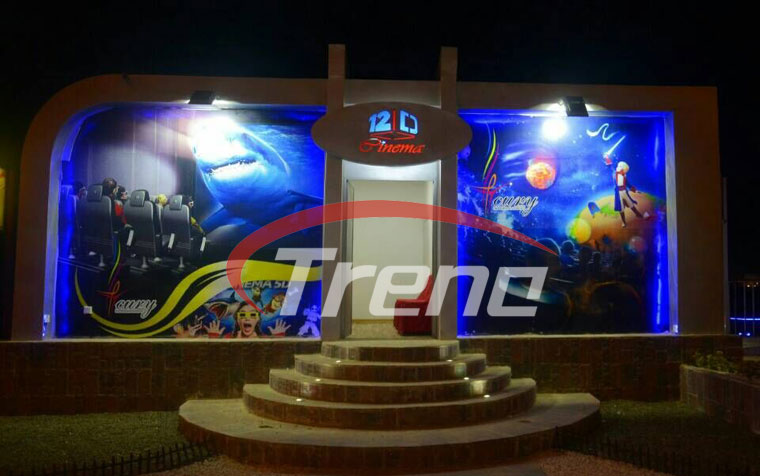 Thank you for your strong support and trust on our company. We will try our utmost to provide you the best service, let's head for the successful future hand in hand. May you have a thriving and happy new year.
If you want to know more about the 6d cinema. Please leave your  message, we will contact you as soon as possible!