We have a client from Kazakhstan who has opened an amusement center, situated in the cities of Ust-Kamenogorsk and Pavlodar in Kazakhstan. With a sprawling area of over a thousand square meters, this complex boasts a wide variety of attractions, including a mischievous castle, arcade games, and virtual reality experiences, becoming a popular destination for children.
This fun park possesses its own unique charm, captivating the hearts of numerous young ones. The VR equipment, such as the 360°VR Roller Coaster, VR Racing Kart, and Star Twin Seat VR, have gained immense popularity. These facilities provide children with an exhilarating and enjoyable space, allowing them to unleash their inner childhood nature to the fullest. Moreover, these VR game simulators feature a multitude of game themes and offer crystal-clear panoramic views, allowing players to immerse themselves in thrilling gaming experiences. The advent of VR technology has brought an unprecedented level of immersion for children, enabling them to firsthand experience a myriad of wondrous virtual environments.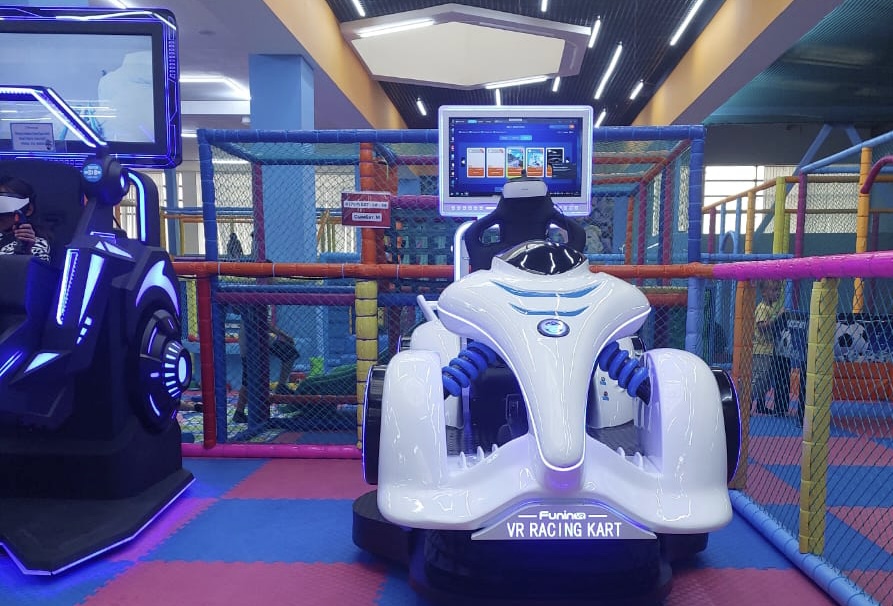 The success of this entertainment center lies not only in its diverse range of gaming facilities but also in its astute understanding of market demands. Nowadays, as technology advances and society progresses, parents' expectations for their children's entertainment have reached new heights. They hope to find a place that not only allows their children to relax and have fun but also provides an educational experience. And that is precisely what this entertainment complex fulfills. Apart from providing high-quality amusement facilities, this complex regularly hosts various themed events and parent-child interactive activities, attracting more families to visit. Additionally, they collaborate with other related industries, introducing innovative products and services, constantly updating their gaming content to maintain their competitiveness.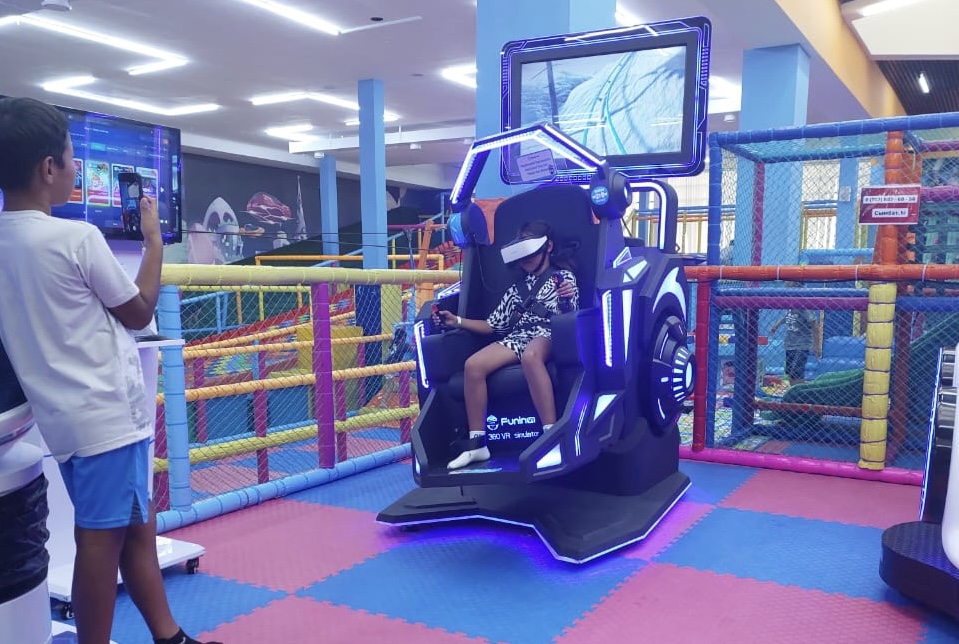 Due to the success of this entertainment complex, the owner has realized the commercial potential of such establishments. Presently, they have secured a second location and are planning to establish another amusement park. The rise of these Kazakh entertainment complexes not only brings more joy to children but also injects new vitality into the entire entertainment industry. It is believed that in the near future, this entertainment complex model with VR arcade will flourish in more cities, offering children even more splendid experiences.
By the way, if you also want to set up a Virtual Reality Business, welcome to contact our FuninVR!