9d virtual reality simulator for sale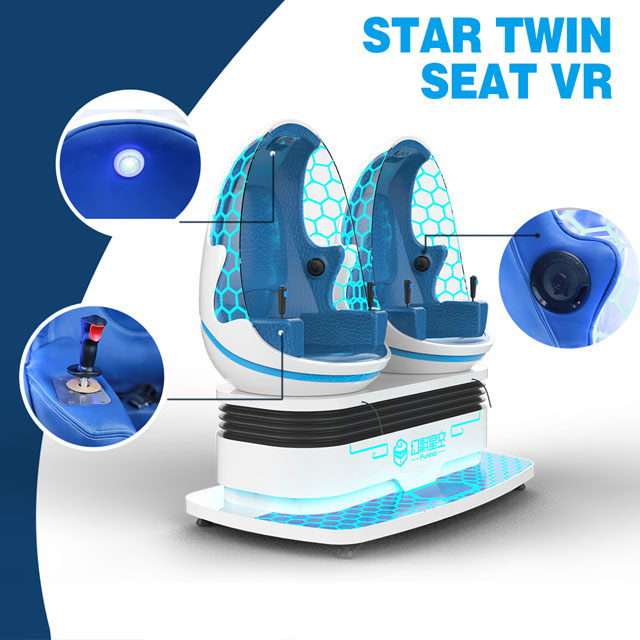 Introduction of 9d virtual reality simulator for sale
The three motion seats can move and be controlled separately, and add forward and backward simulation function. When the camera goes forward or backward, the platform rotates clockwise or counterclockwise, which makes players immersed in the games and gain a strong feeling of experience increased by 60%.
Three chairs can move and be controlled separately to better match the movement with film activities.
More movement combination: forward, backward, and enhanced feeling of experience
More effects: air wind, leg sweep, butt poker, smoke, etc.
Exclusive patented technology of crankshaft structure in the whole industry to guarantee better stability.
More attractive appearance with shining lights, upgraded chair, professional sound system and modeling platform!
Parameter
Name
9d virtual reality simulator for sale
Brand
Zhuoyuan
Color
Blue with White
Rated power
1.2kw
input voltage
220V
Specifications
1x1x1.95m
Weight
354kg
Helmet
Pico. DPVR E3, 3 Glasses
Warranty
1 year warranty
Choose 9d virtual reality simulator for sale , 5 advantages FOR YOU !
1. Fast experience, efficient return – just 5-10 minutes experience is enough to make each customers remember this terrific experience.
2. Little investment, low risk, instantly profitable – no screen, no noise, no decoration, and no need experience.
3. Easy to move – the smallest only need 4 square mater space, you can easily change your location to wherever is full with people.
4. Open- run business – eye-catching for every entertainment centers, shopping malls, parks, squares, KTV, movies theaters, amusement parks…
5. Full automatic mode – only need 1 staff for operation.
If you want to know more about the 9d virtual reality simulator for sale. Please leave your  message, we will contact you as soon as possible!