1. What is 7D Technology for 7D Movie Theatre
4D, 5D cinema biggest difference with the previous 7D is an interactive movie, the audience can participate in the story to go into the movie, the real "man in the middle reaches of the play," but thanks to a series of these devices with high-tech movie 7D, it is take it appear to be normal dynamic seat, compared to the 5D cinema is not only visual technology upgrade, the upgrade is more comprehensive sense from the audience, with 6 degrees of freedom to control, 12 position, 36 combinations, 72 an action. The plot can be made according to a computer-controlled fall, rise, swing, shake, spray air, water, and other special effects action leg sweep. Let the audience in the auditory, visual, tactile and dynamic aspects fully experience the shock of the movie experience.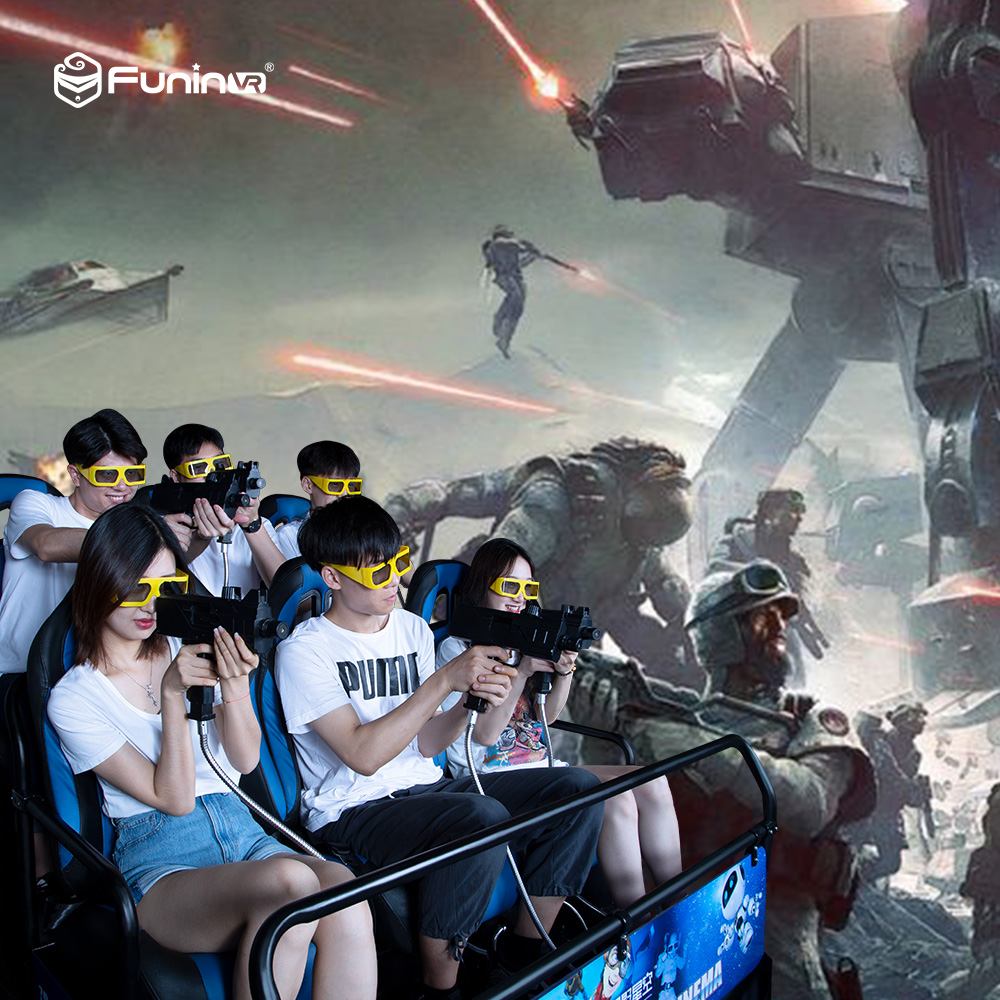 2. What is a 7d cinema?
7D Cinema is a new high-tech video recreational products. It will present the latest international popular multiplayer interactive 3D video technology with interactive technology, design a variety of different themes play equipment, play equipment for each topic, the topic of virtual simulation scenarios and television episodes, and with with special effects seats and environmental effects, as the story progresses, the audience in an intense duel through the hands of imitation guns and screen three-dimensional simulation enemies and experience to complete the task to defeat the opponent's happy and proud. After the play, the screen above the audience out of the list, so that the results of the competition generated between the audience, the audience will bring excitement and never had the pleasure, let the audience forget, and induce viewers to watch assessed by repeated impulses and desires. And this extraordinary experience is not in the home and elsewhere that can be obtained, which is the core business value lies. Union Technology 7D interactive theater equipment truly successful entertainment project should have four, namely enjoyment, adventure, risk taking and confrontational, will undoubtedly become a new generation of high-tech amusement equipment.

7D Movie Theatre requires only 20-30 square meters of space to open 6-8 miniaturization seat mini-theater, movie theater, amusement park, tourist attractions, parks, pedestrian streets and other types of commercial district. Do not invest too much money, so you can open a movie theater, and a small investment will enable us to reduce the risk of many investments, so attractive project, not to worry about making money.
| | | | | |
| --- | --- | --- | --- | --- |
| XD-SYSTEM | 4D | 5D | 7D | 9D |
| 5D CINEMA 6 SEATS | √ | √ | √ | √ |
| 7D CINEMA 8 SEATS | √ | √ | √ | √ |
| 7D CINEMA 9 SEATS | | √ | √ | √ |
| 9D CINEMA 12 SEATS | | | √ | √ |
| 9D CINEMA 24 SEATS | | | | √ |
Guangzhou Zhuoyuan machinery Co., Ltd designs and manufactures the full set 5D cinema equipment with the outside cabin and mobile truck. We have specialize in this line for more than 14 years and devotes ourselves to the research, development, manufacturing and sales of Dynamic Simulant Platforms, motion chairs, and full set of 5D /6D/7D/9D/10D/11D /XD cinema Systems.
If you want know more about 360 Degrees Interactive Driving Simulator. Leave you  message, we will contact you as soon!