First of all extended warm congratulations on a complete success for our client's exhibition in HongKong.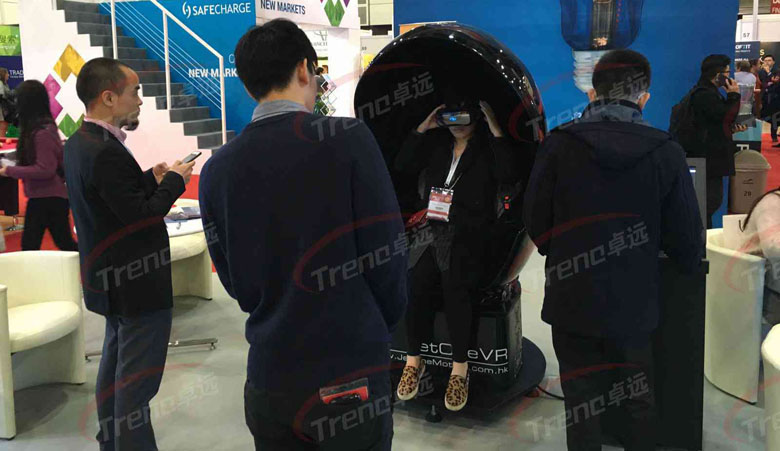 Our client is a manager of his company. He was a man of ideas and his idea always could have a salutary effect for his company. But since previous exhibition did not measure up to his expectations. So this exhibition he would like to make something interesting which to show in their booth. On occasion, when he had dinner with his friends, he saw there were a 9d vr cinema beside the restaurant. And a lot of people were queuing up to play it. At that time. he thought the 9d vr cinema can be a attractive thing in their booth. He learned that the 9d vr cinema which beside the restaurant was bought from Zhuoyuan. He contacted our sales person at once and rented a single seat 9d vr cinema from our company.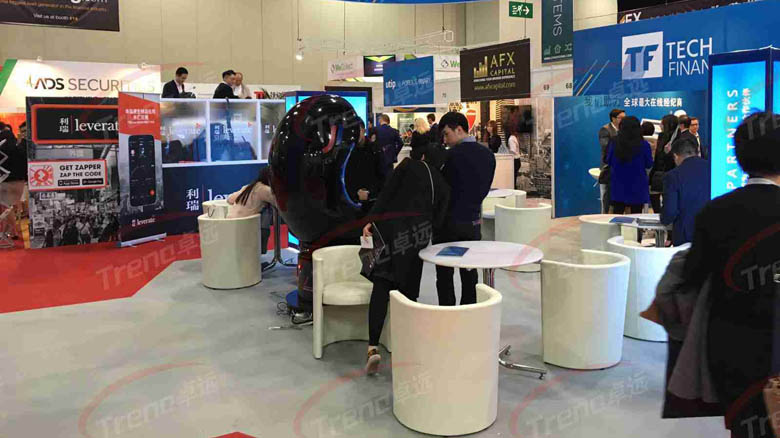 According to our client's feedback, the 9d vr cinema has attracted a lot of people to their booth. And their booth was one of the most popular booth in this exhibition. And he said that Zhuoyuan 9d vr cinema is the good helper in exhibition.
We wish you all business is booming, making plenty of money, flourishing source of wealth and a continued development in our business dealings!
If you want to know more about the Zhuoyuan 9d vr cinema. Please leave your  message, we will contact you as soon as possible!