The Wuhan International Game and Amusement Fair had come to an end completely. There were hundreds of enterprises took part in the fair, exhibition area exceeded 20,000 square meters. According to field investigation, exhibitors and visitors' satisfaction was almost 90%. And it became the most influential amusement equipment exhibition in central China.
But, there were no doubt that Zhuoyuan's booth was still the most popular booth in this fair. So, now we are going to describe the exhibition in three parts.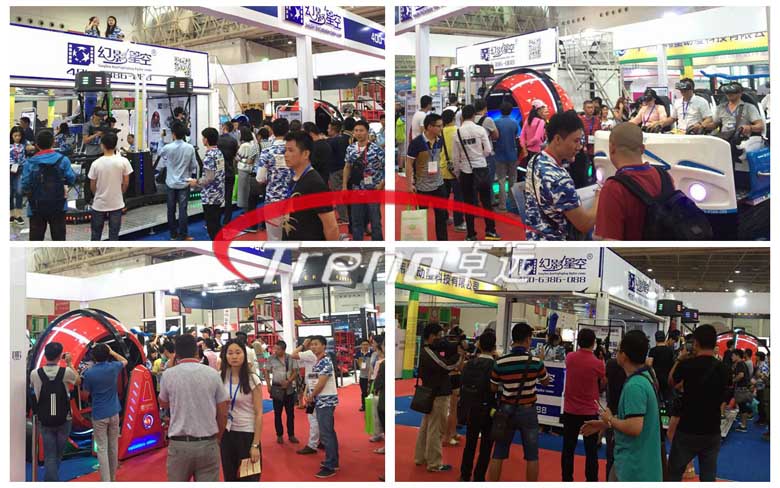 Part One
The visitors were scrambling to experience our VR equipment. Though our booth covered 200 square meters, it was still jam-packed with people.
There were a long line at the six-seat 9d vr equipment, Three-seat 9D vr equipment, vr treadmill, vibrating vr equipment and stand-up flight vr equipment…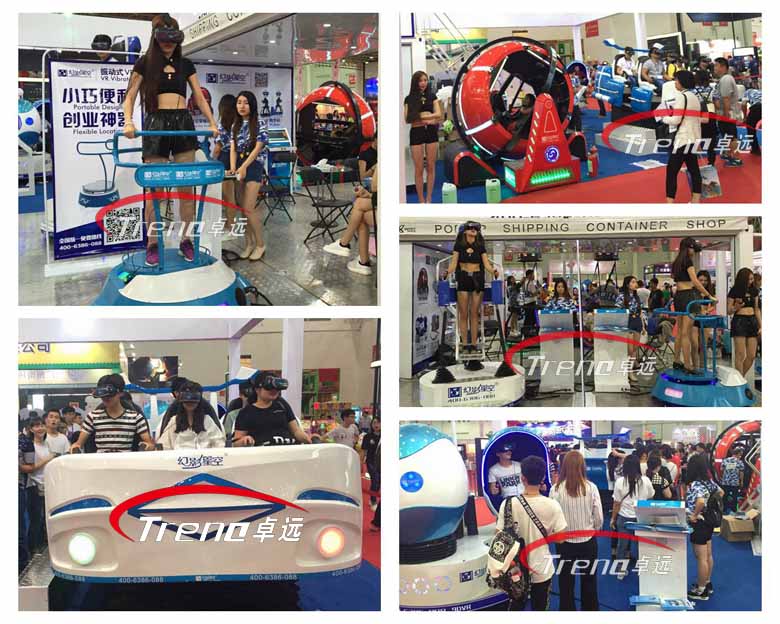 Part Two
Zhuoyuan's booth not only full of buyers, but also became the focus of the media. Various mainstream medias reported our booth and the vr equipment. What's more, they had reported our latest vr equipment Space-Time Shuttle vr equipment and splashed it all over the headlines.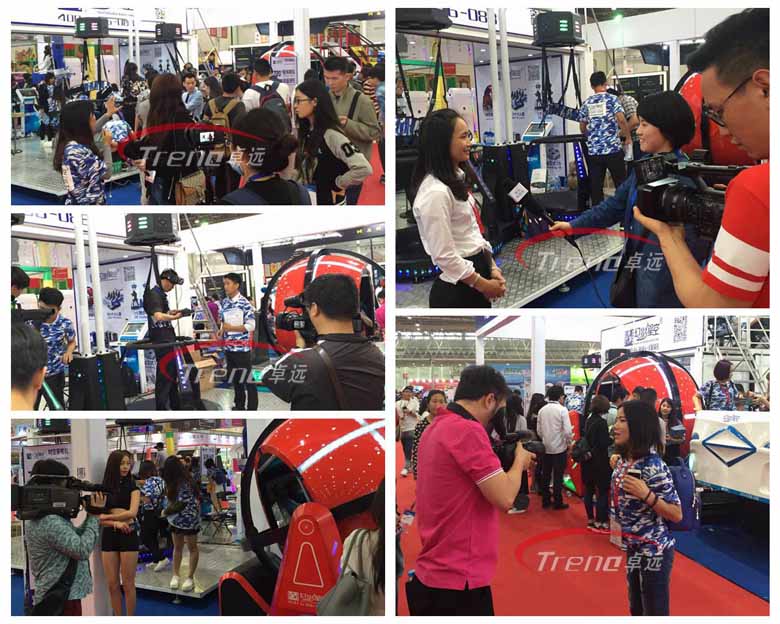 Part Three
All of the experience goods were sold out in three days. First was the vibrating vr equipment, then was the vr treadmill, six-seat 9d vr equipment… Even some customers were paid for our vr equipment by cash in the fair.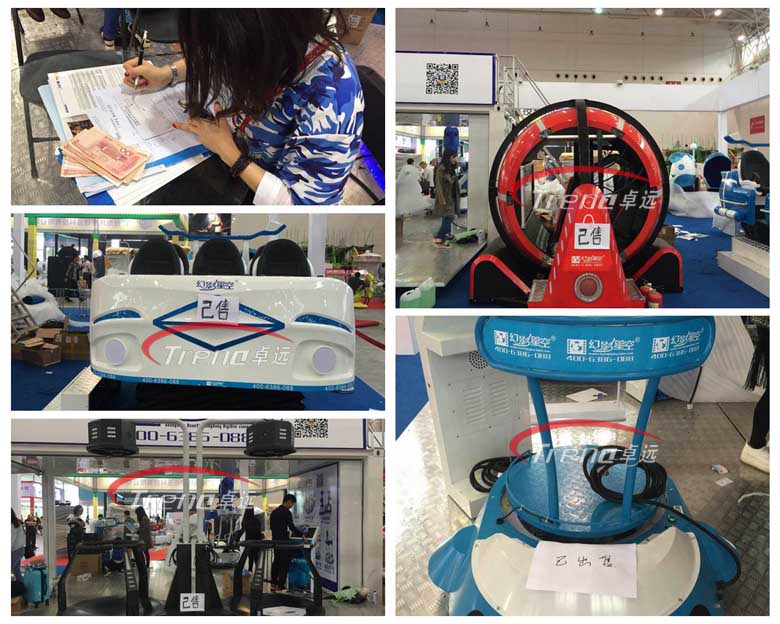 Thank you for your strong support and trust on our company. We will try our utmost to provide you the best service, let's head for the successful future hand in hand.
If you want to know more about the Zhuoyuan vr equipment. Please leave your  message, we will contact you as soon as possible!