Platform feature of hydraulic dynamic technology:
The hydraulic platform consists of six hydraulic cylinders, one motor, one oil pump, one oil box, six solenoid valves, one cooling fan and two iron platforms. The control unit transmits signal to motor and solenoid valves, which drives the motor to work. So motor provides power for oil pump, and it prompts oil to run towards solenoid valves. When solenoid valves receives signal from control unit, it will open and close in time. So that oil can enter the oil tubes and provide pressure for hydraulic cylinders. At last, the movement of cylinders leads to platform's working.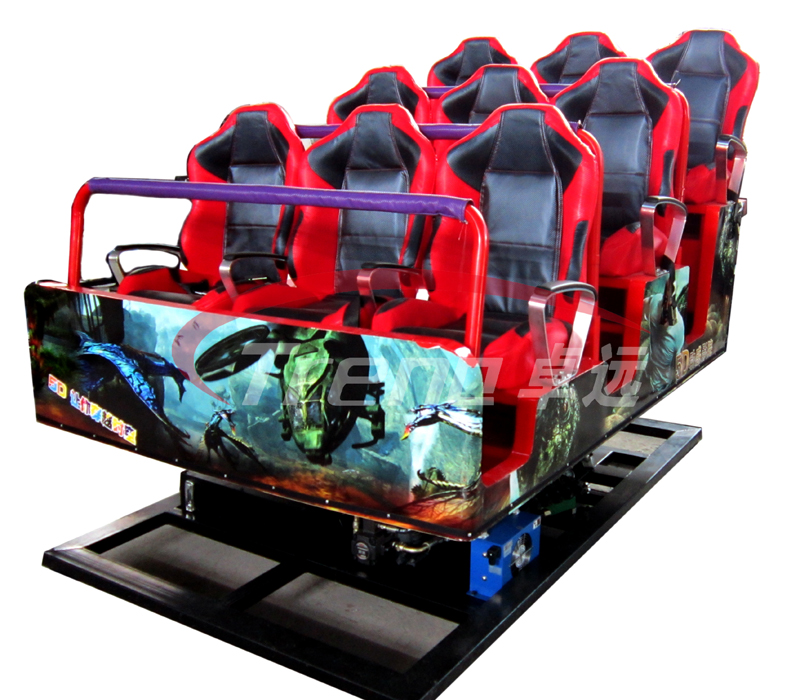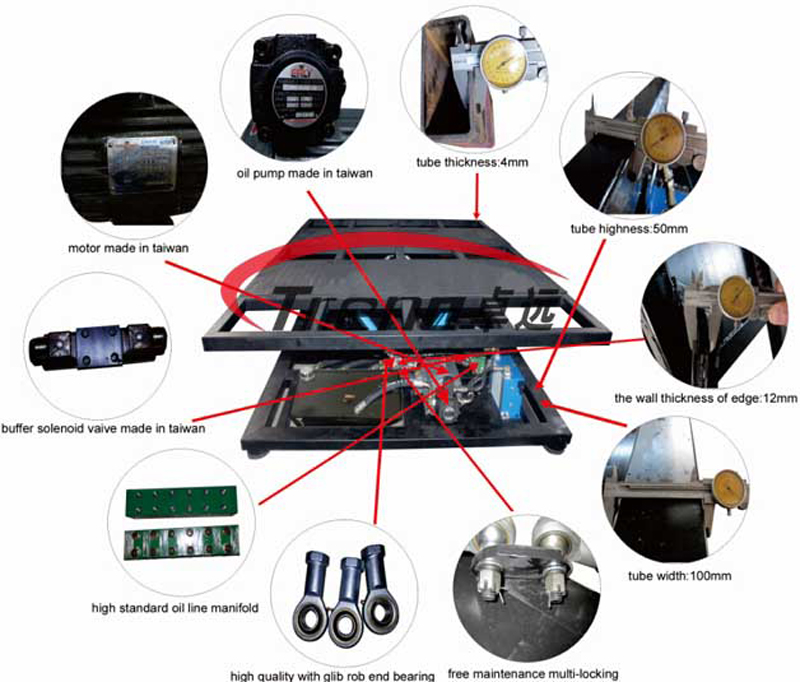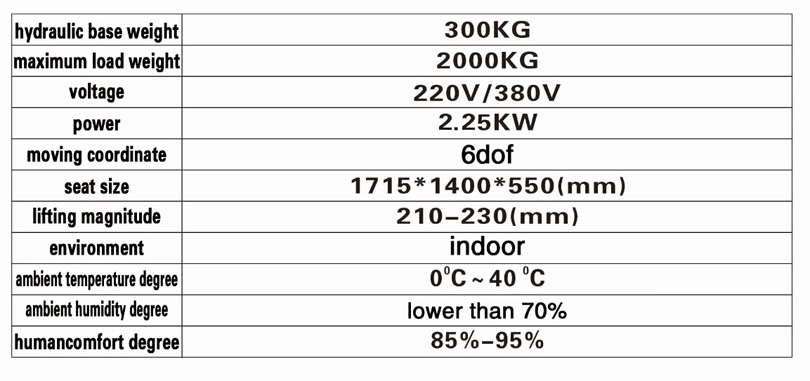 If you want to know more details. Leave your  message, we will contact you as soon as possible!