VR+ Park /7D interactive cinema In Michigan USA
Fun ZoneZ is a dinosaur themed family fun entertainment center providing activities for all ages to enjoy while creating memories! You will have an unforgettable experience with interactive arcade games, laser tag, play structure and virtual reality attractions.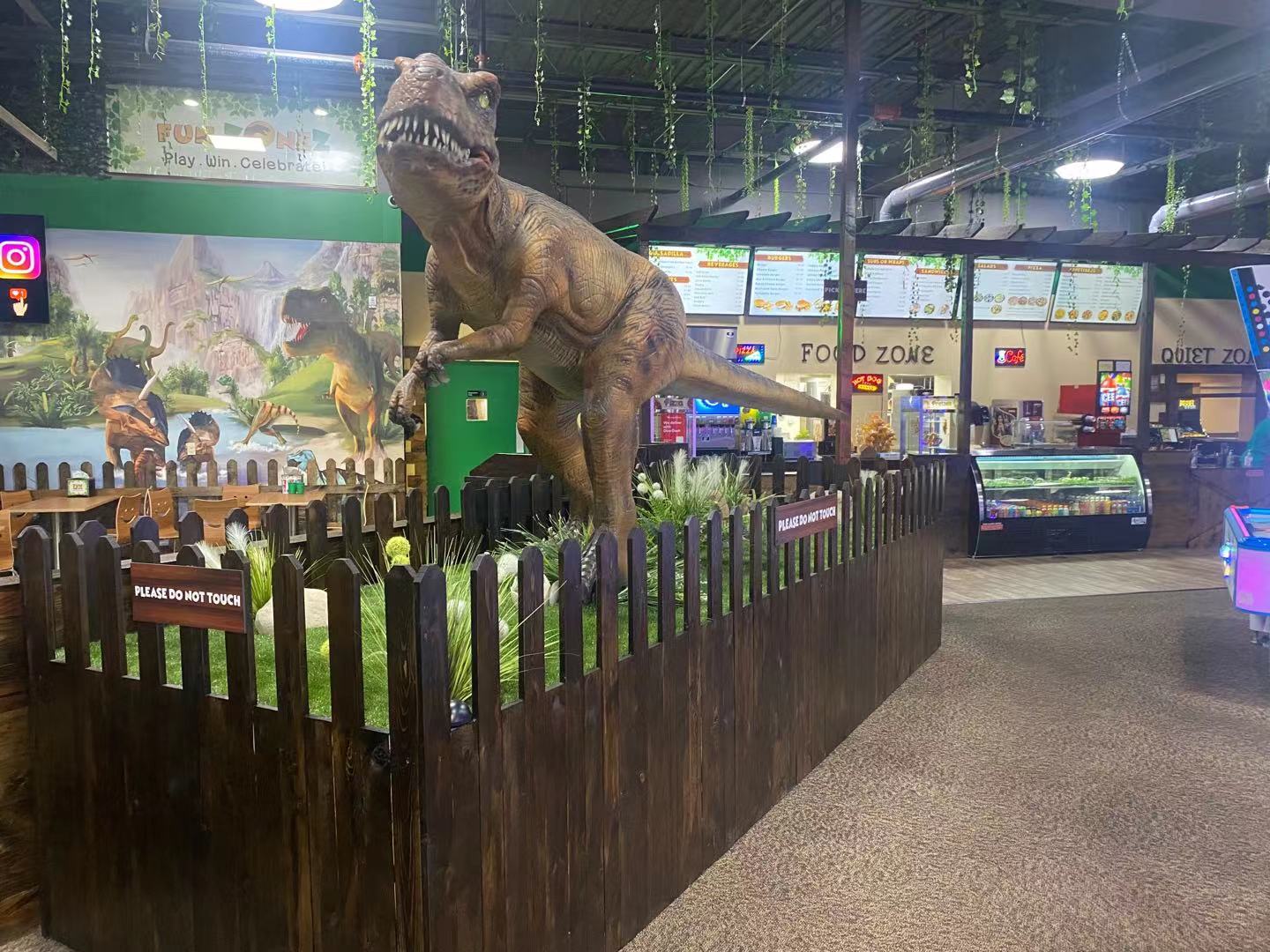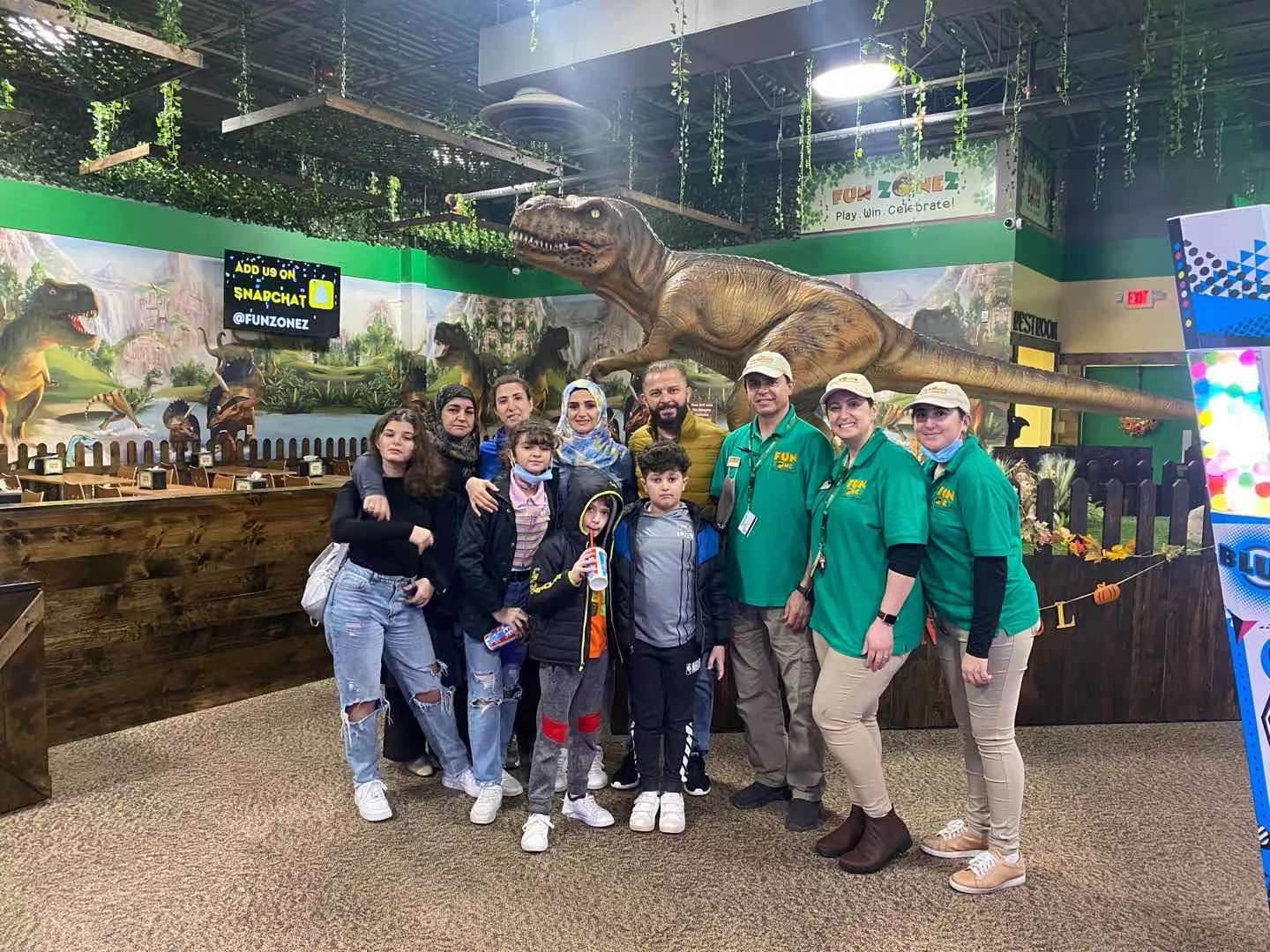 We start cooperate with Fun ZoneZ at March, 2019 and what they purchased from us is 7D cinema (8 seats) and VR+ Park (4 players).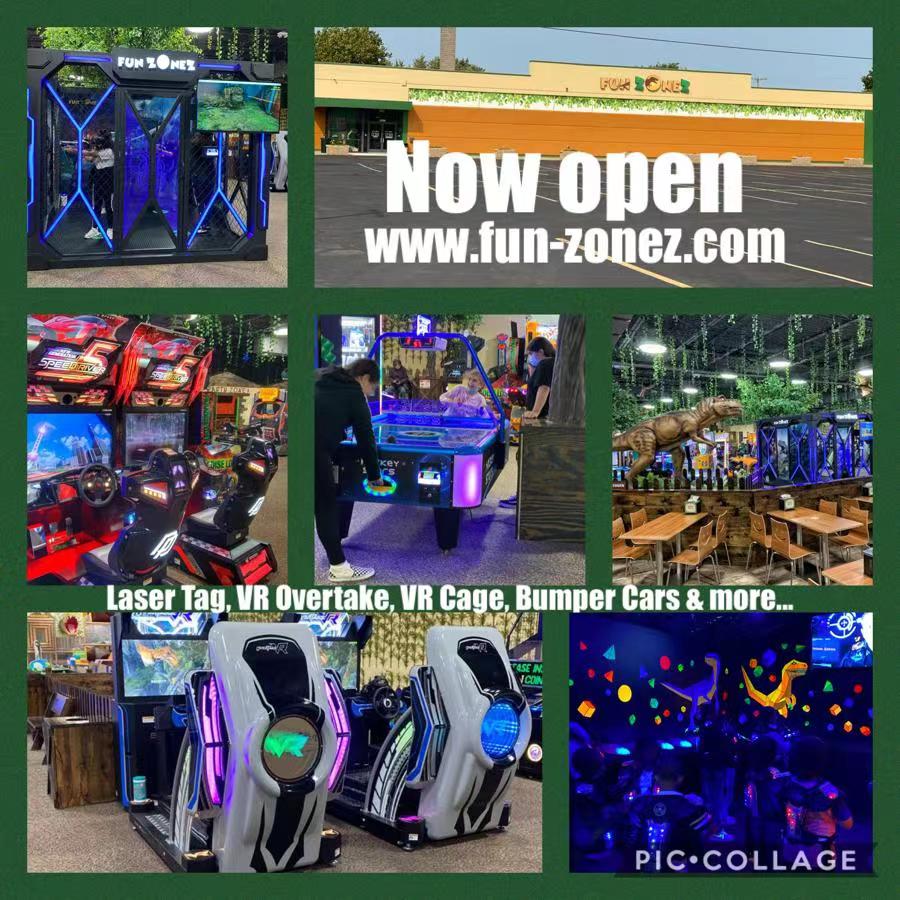 7D interactive cinema is a dynamic platform with special effects and interactive shooting guns. Players seat on the chair and enjoy the games with immersive feeling. If you are going to set up a 7D cinema, first of all, you should have an indoor site, 7D games need to enjoy in a dark environment.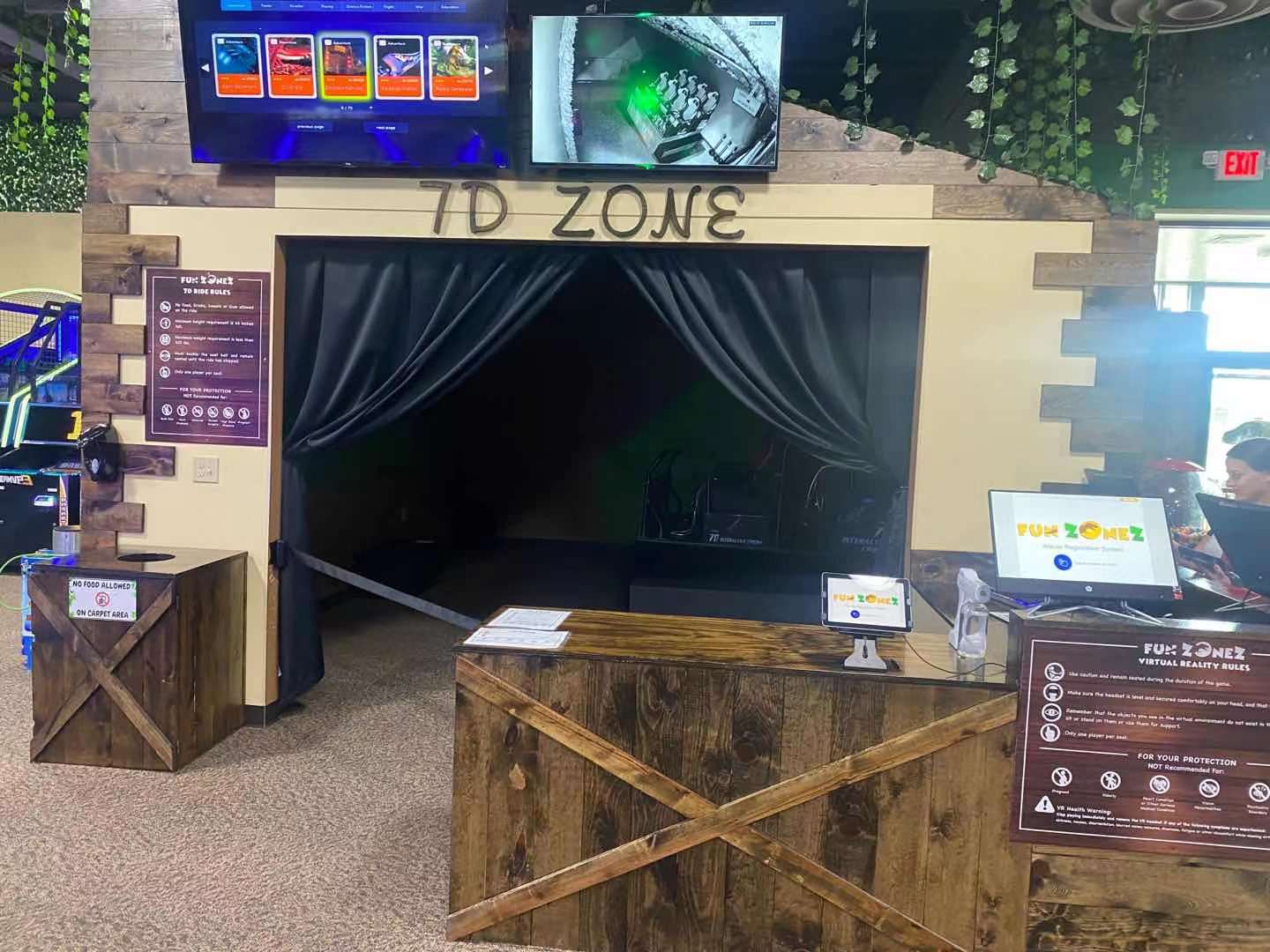 VR+ Park is 4 players working as a team to fight with zombies or have horror house adventures. It's the taste for those friends who loves shooting games, strong sense of substitution of game characters, screams are the best publicity for attracting customers.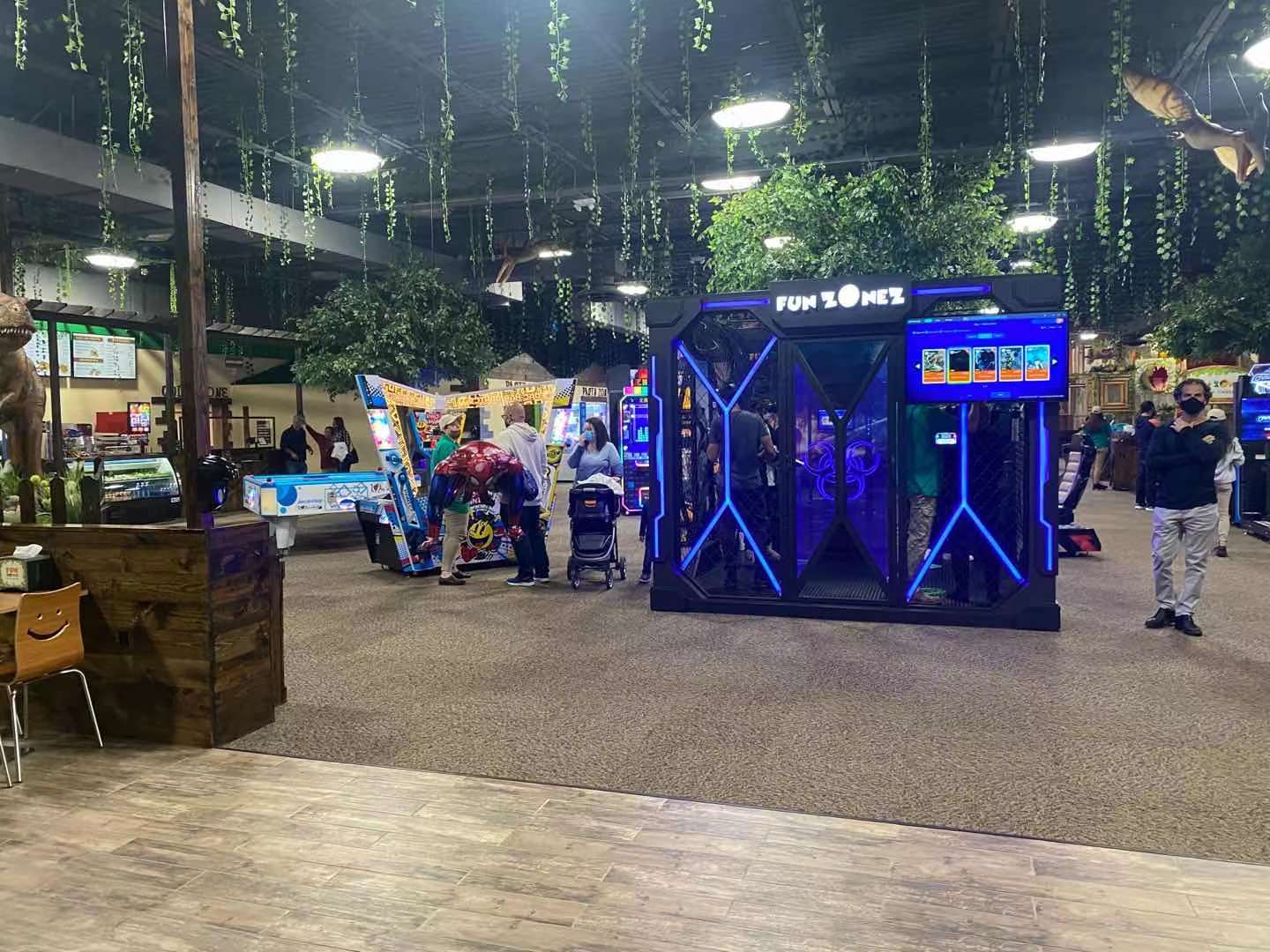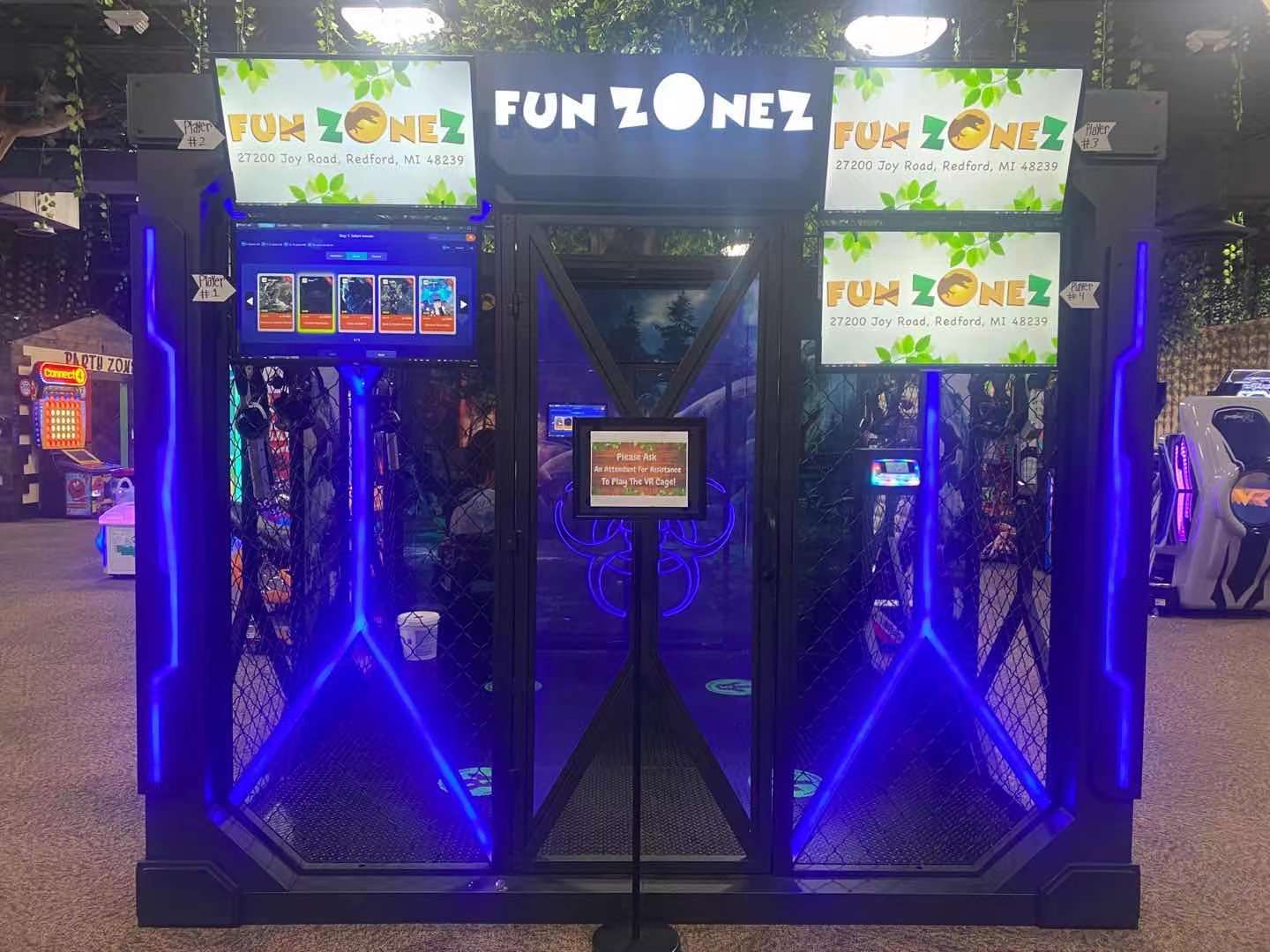 If you want to visit this place, please welcome to contact us. We will help you to contact our customer and arrange for you.
VR+ Park /7D interactive cinema In Michigan USA
If you want to know more about the vr simulator . Please leave your message, we will contact you as soon as possible!