Zhuoyuan VR FPS game simulator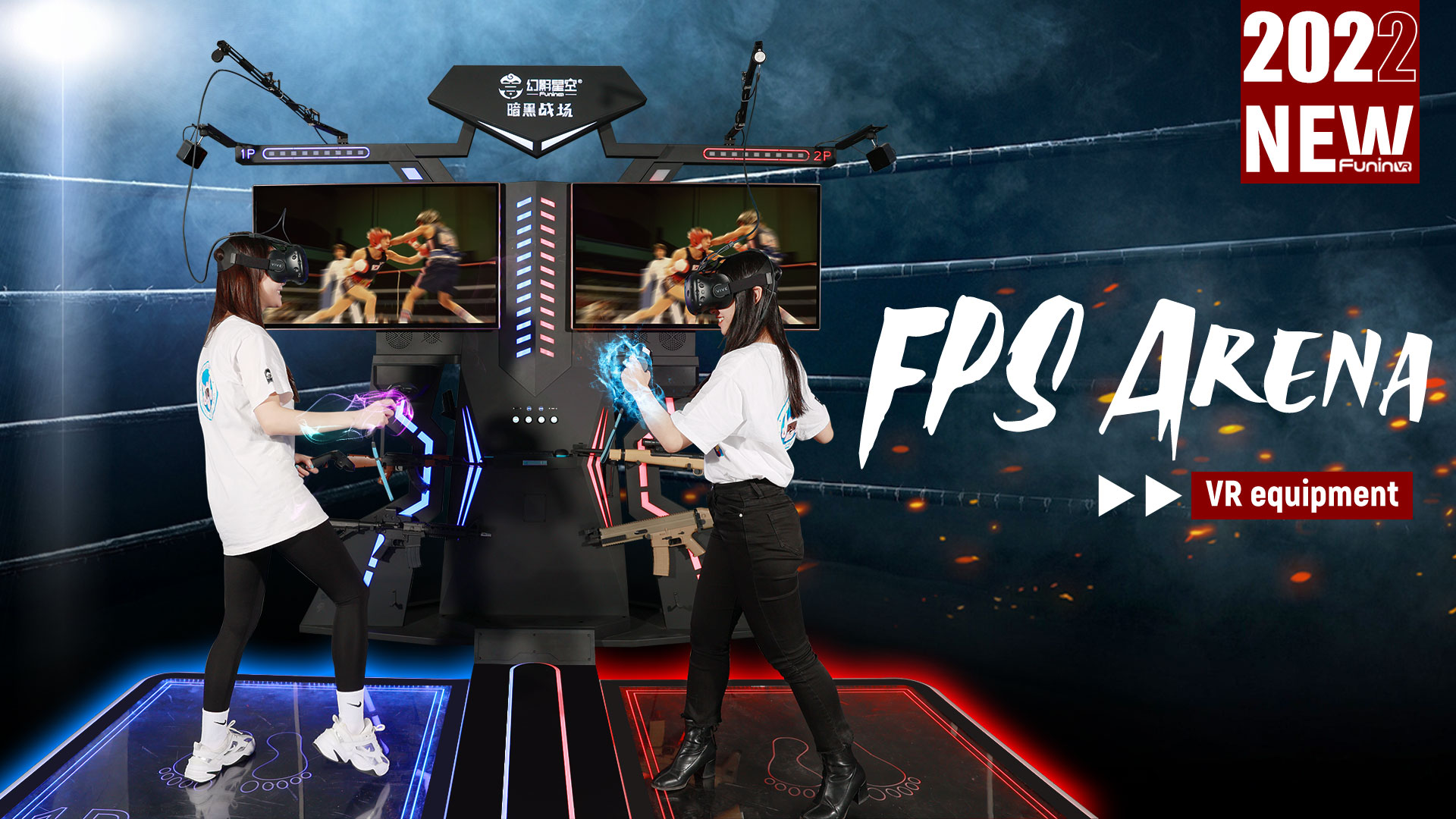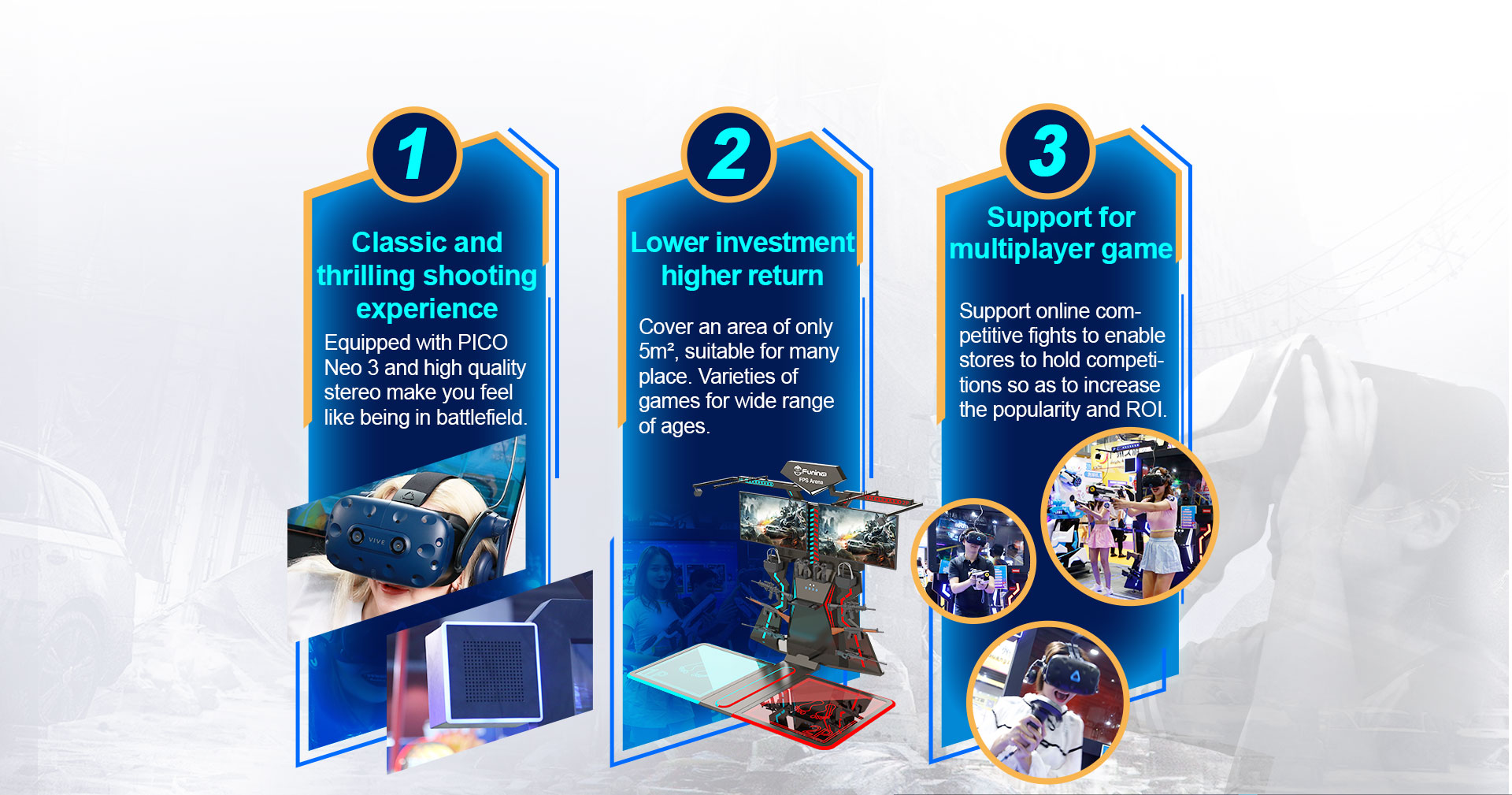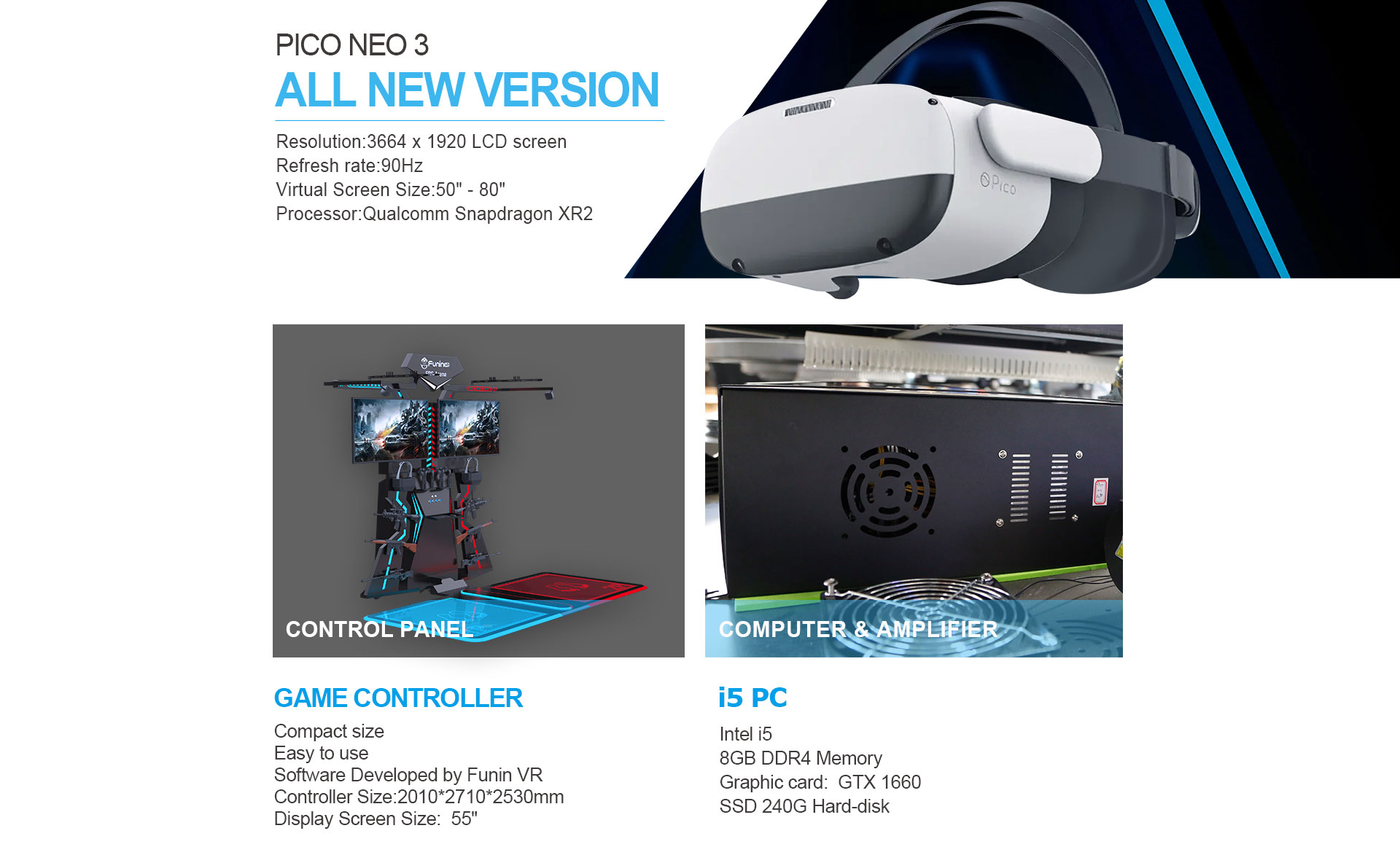 Virtual Reality Arcade with Best VR Arcade  FPS Arena
Players no longer manipulate the virtual characters on the screen to play games like other games, but experience the visual impact of the game in an immersive experience, which greatly enhances the initiative and realism of the game.
Games of FPS Arena provide richer plots, exquisite pictures and cool sound effects, and the interactivity is greatly enhanced.
This device can not only play single game, but also can cooperate with each other. Cooperation is very important in shooting games, not only limited to the interaction between individuals and the game, but also enhances the interaction between players.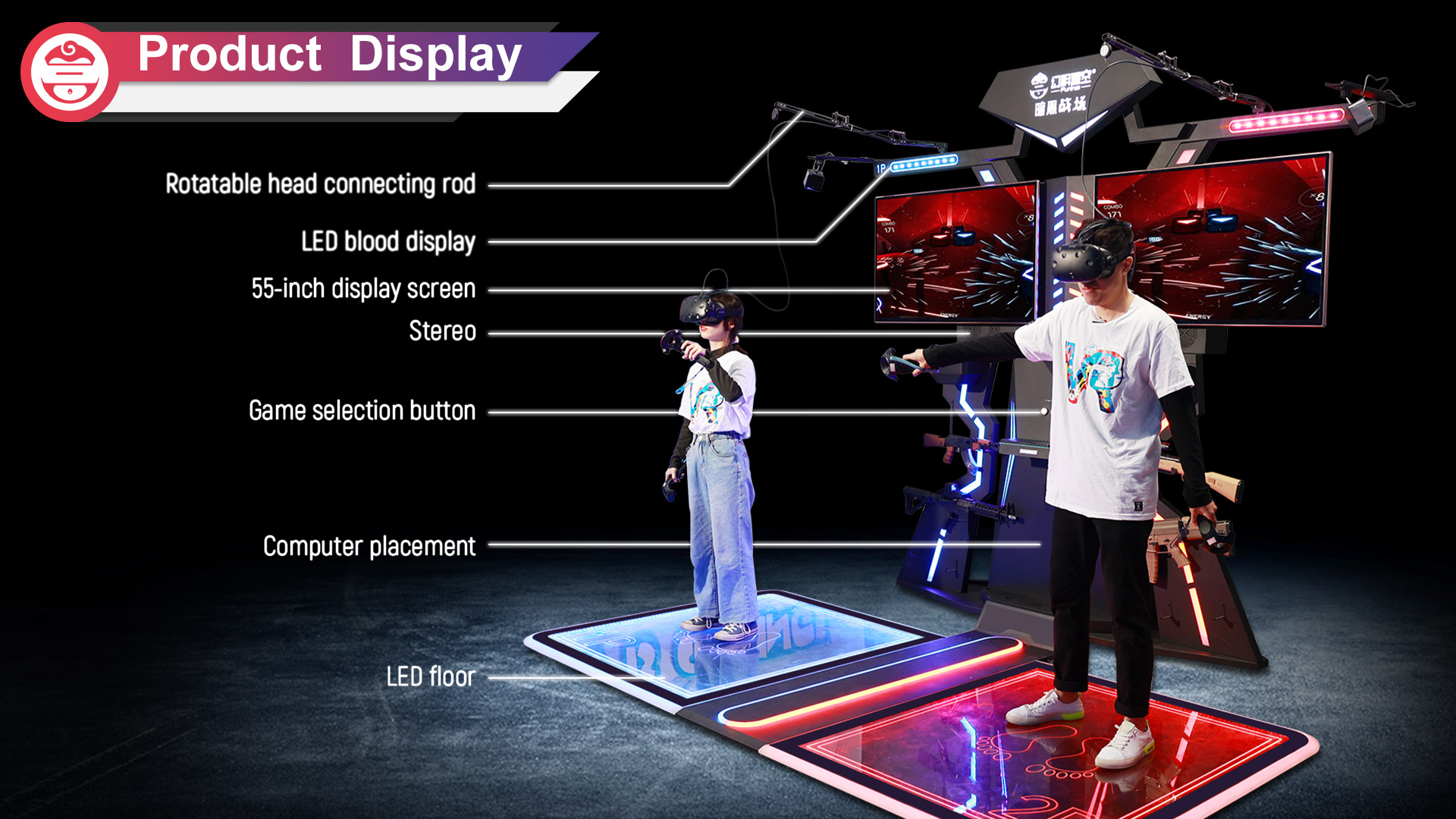 Parameter
Name
Virtual Reality Arcade with Best VR Arcade FPS Arena
VR Arcade Brand
Zhuoyuan (FuninVR)
VR Arcade Color
Blue,black and red
Rated power
0.7kw
Input voltage
220V
Specifications
3.1x 2.318x 2.522m
VR Arcade Weight
340kg
VR Arcade Helmet
PICO NEO3
Warranty
1 year warranty
Cool shape and industrial style increase more mystery. Red and blue light looks like two characters, 2 pcs 49inch screen display player's perspective,which makes other people more curious and wanna try.
Different games could be choose. We equipped with many kinds of games,such as shooting game, horror game, sports games, beat saber, fruit Ninja and so on, because people don't just play one game. Besides, you can download steam VR games in this machine if you need.
Suitable for a wide range people. It doesn't limited age,people who from 4 to 55 also can experience VR game, if family or friends enter store,they can play VR game and enjoy fun together.
Lower investment,higher profit, you can earn more profit if you are businessman. FPS Arena has small size and lower investment,you can put it anywhere. But it has 2 seats, 2 players play a game at the same time,which is double profit.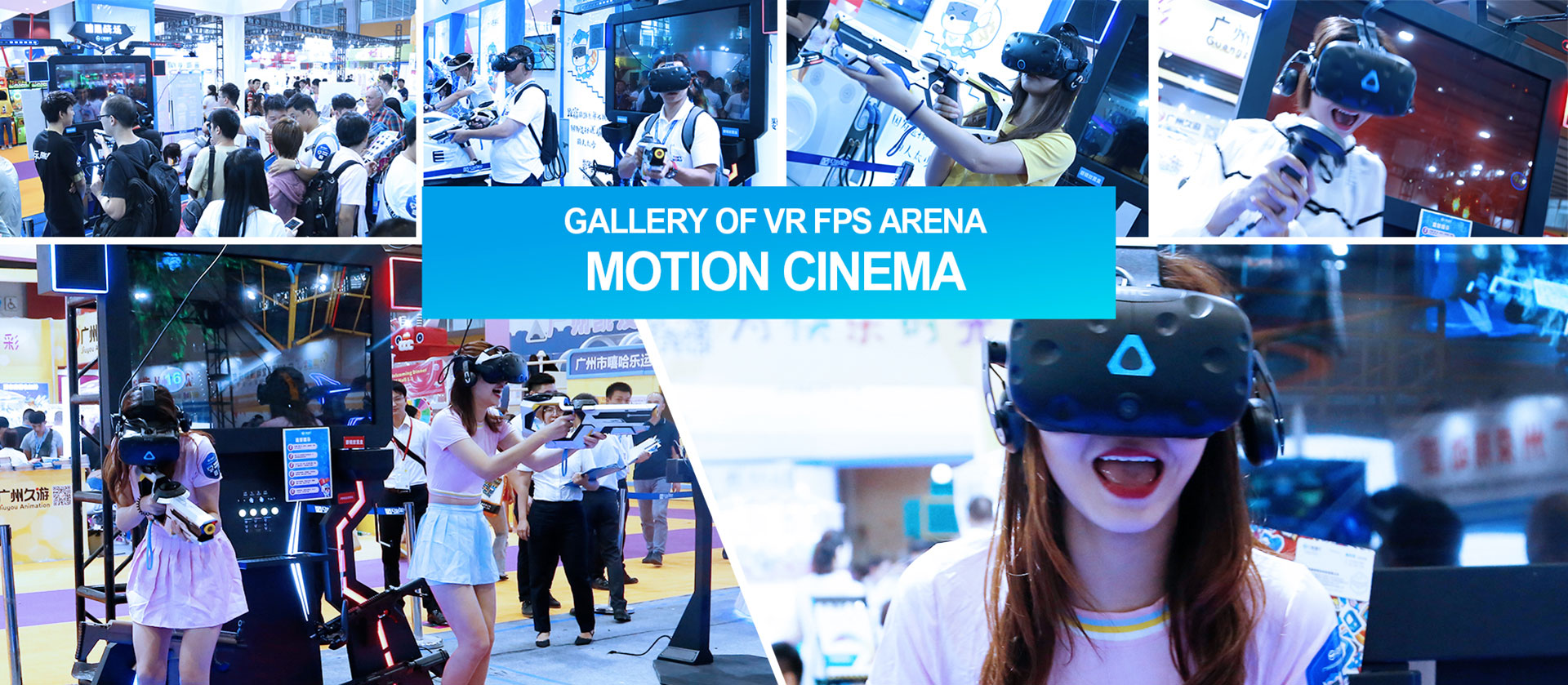 More VR Products May Be You Like?