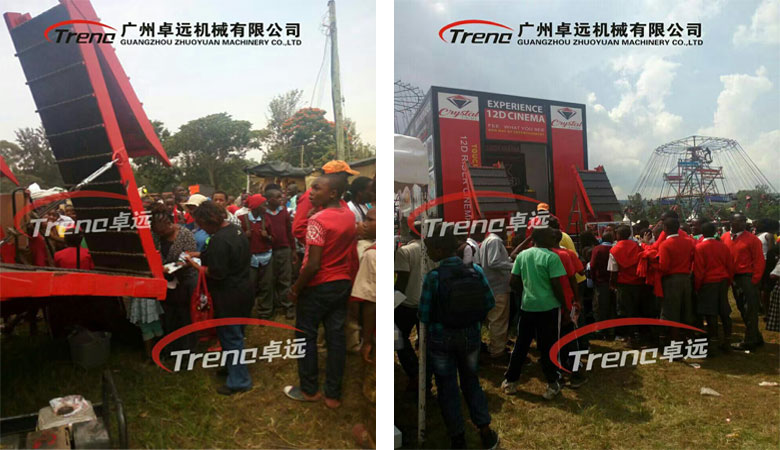 Eric, our Kenya's client, bought the 7d cinema from Zhuoyuan again. In the first half of the year, he had ordered a 7d cinema, 9d vr simulator. And he had installed them in a truck by himself. What a clever man! Since he installed them in the truck, he used to drive the mobile 7d cinema everywhere and it had attracted lots of children to experience. A boy even watched over 10 times in one day. With excellent service, reasonable price, and the interesting films, his 7d cinema always crowded with customers. In order to earn more money, he bought the more 7d cinema from Zhuoyuan again.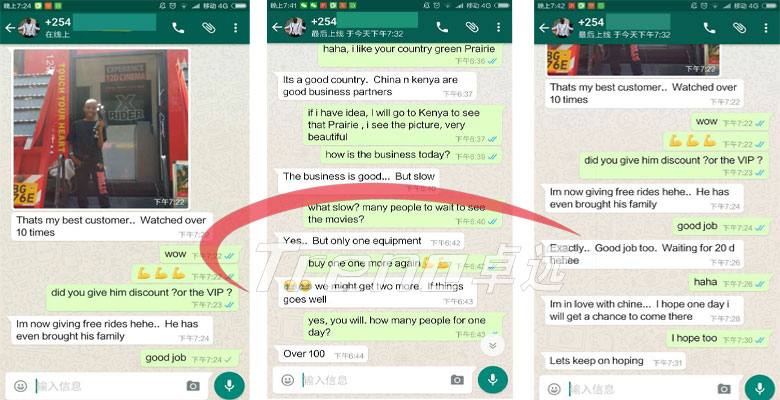 Now, his new mobile 7d cinema has opened for business. His new 7d cinema is often driven to different amusement park and attracted more children to experience. At Christmas, his partner sent us a video about his cinema's feedback and his good wishes.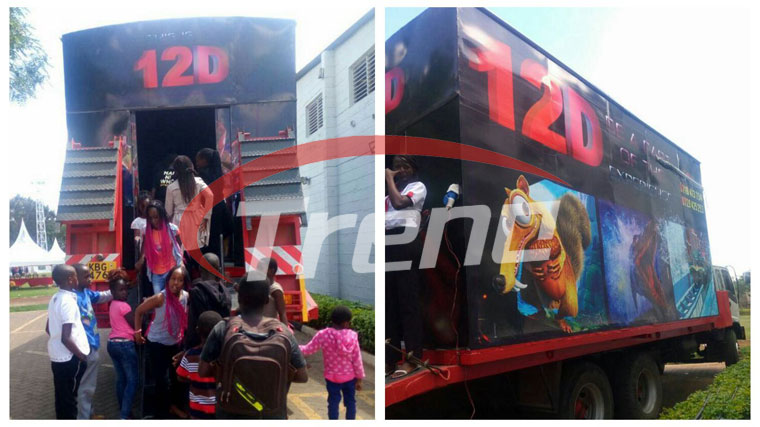 Thank you for your strong support and trust on our company. We will try our utmost to provide you the best service, and the best product. Finally, the new year is coming soon, early to wish you Happy New Year. Best wishes.
If you want to know more about the 7d cinema. Please leave your  message, we will contact you as soon as possible!