Today is the first day of the 2016 Asia Amusement& Attractions Expo (AAA). But we have an unexpected outcome. For this phenomenon, The best way to describe what I'm feeling right now is "OMG ".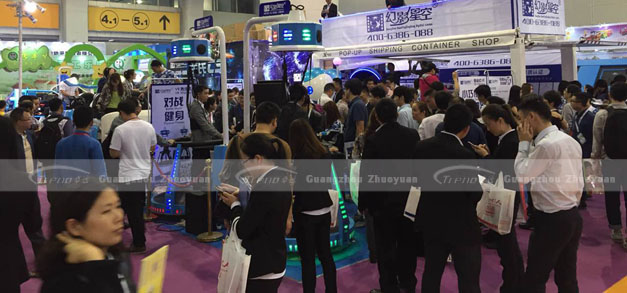 OMG, our booth was a sea of people, but other booths was sparsely populated!
All of booths were In the preparation of arranging exhibitions, but for the moment, our booth was crowded with people. The people whom want to experience or consult were in an endless stream.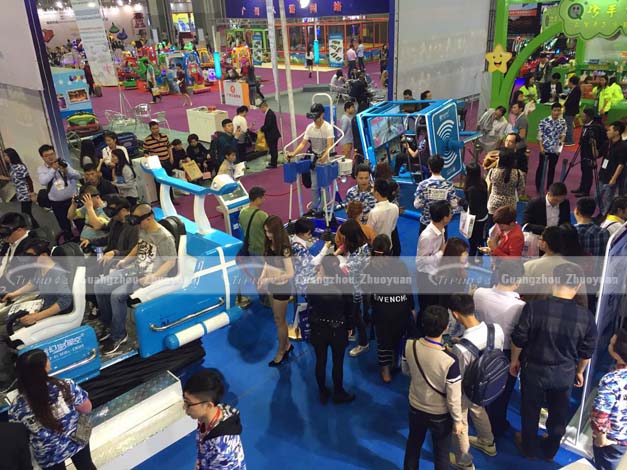 OMG, the line of people was endless!
Thought we have showed 7d cinema, 9d virtual reality, 720 degree flight simulator, VR Walker, Six-seat 9DVR, Vibrating VR Experience Pavilion,Stand-up Flight VR in our booth, you have to have to wait in long line for experiencing our VR products. However, none of that affected their passion to experience our products.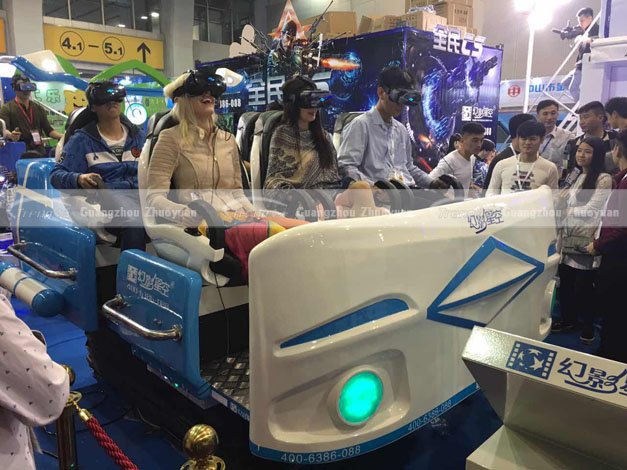 OMG, the experience effect was so exciting!
The first VR Walker applying on commercial project all over the country was made it's first appearance in the exhibition. It attracted crowed of people. 360°view of experience, completely in virtual reality scene. Player can easily run into the virtual world to master the game characters by running and walking! All of the players said the VR Walker was so exciting and funny.
Last but not least, the exhibition will be lasted for 3 days.
TIME: Mar. 9th-11th, 2016
ADDRESS: :China Import and Export Fair Complex(Area A)
BOOTH: A3.1 F203
Don't miss the chance.
If you want to know more about our exhibition . Please leave your  message, we will contact you as soon as possible!