Car-racing games are widely loved by global game zealots because of its exciting gaming experience. Since the invention of car race game, game developers have always tried to make the type of game more playable and real for players. For professional car race game lovers, they know very well that there is a decisive factor which decides the game success–that is a real sense of car driving. Traditional car race games fail to provide players the real sense of car-driving and car-racing experience, but VR car race simulator emerges as a game changer for that. And a Cuba customer knows that the VR car race simulator has a lot to play in entertainment and he put his business thoughts into actions.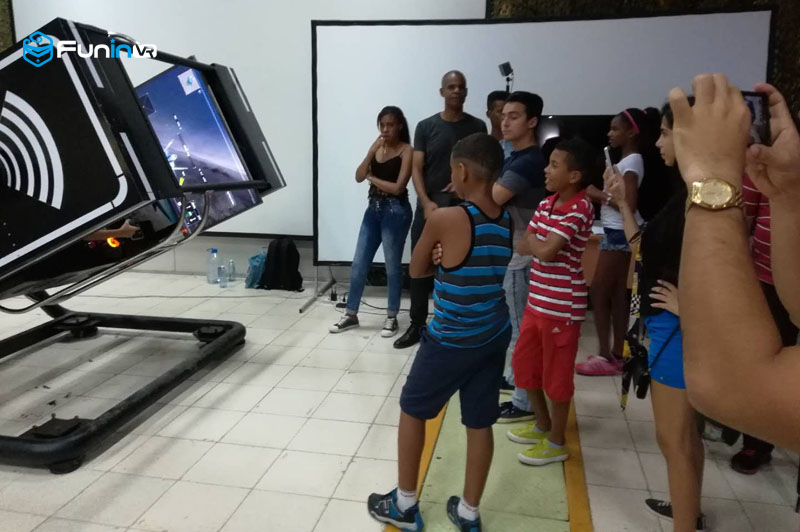 A year ago, he contacted Guangzhou Zhuoyuan by searching VR product information on internet. After a basic consultancy of Zhuoyuan's VR products, he decided to make a trip to Zhuoyuan's HQ based in Guangzhou, China. After a long negotiation with Zhuoyuan's salesman, the Cuba customer purchased a VR race car and a 720 Degree Flight VR Simulator. According the customer, the main reason why he bought the two products was that VR car-racing and flight games are far more immersive and exciting. That is true,many players are so obsessed with racing and flying, the Cuba customer firmly believes that will bring more players to his store.
If you want to know more about the 9d vr simulator price. Please leave your  message, we will contact you as soon as possible!