Zhuoyuan 9D Virtual Reality VR Simulator
Zhuoyuan 9D VR Simulator combina perfeitamente a unidade de realidade virtual, dispositivos de hardware periféricos, plataforma de entretenimento, alterar as formas tradicionais de entretenimento e criar uma mudança para os consumidores a entrar na indústria do entretenimento interativo.
What Is Zhuoyuan 9D VR Simulator?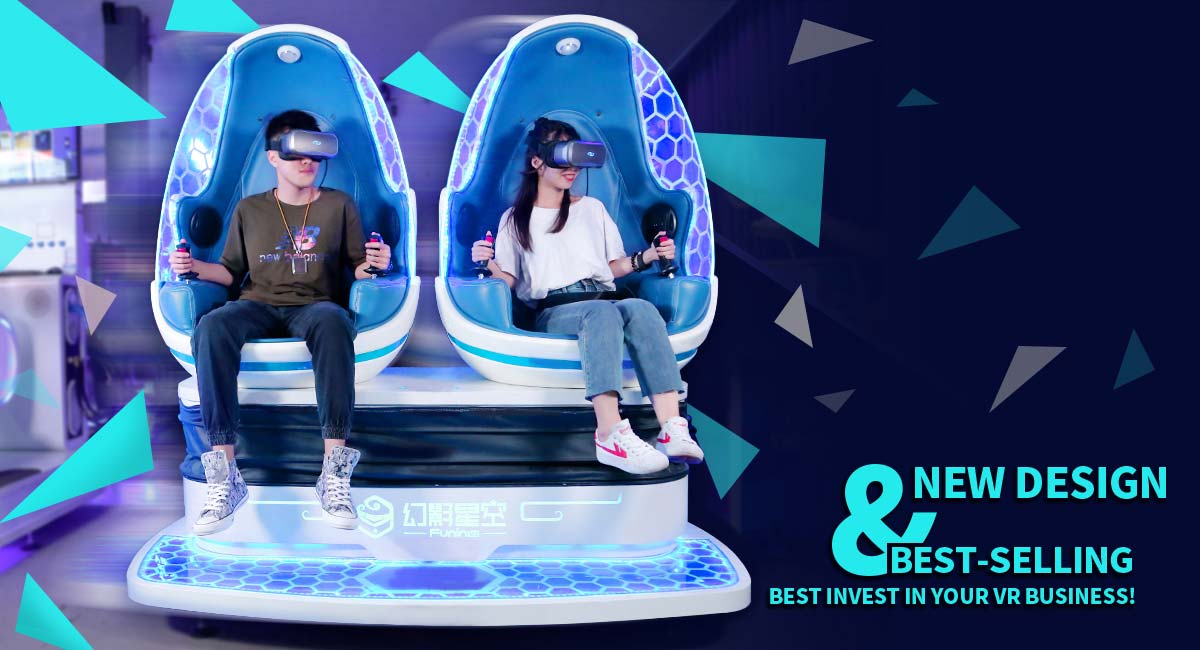 9D VR=Virtual Reality Glasses Interactive VR Simulator Games and Movies
Why Choose 9D VR Simulator?
1. World premiere Exclusive features
2. Small business location (only 2-9 square meter )
3. Wireless operation.No need to install.
4. Full automatic mode.1 person for operation
5. Professional after-sale service, lifelong maintenance
What About the Virtual reality entertainment market?
9D VR simulator of Guangzhou Zhuoyuan is the national and even the world's first industry which combines virtual reality technology and entertainment industry. Exciting visual perception, real scene simulation, thrilling plot experience, is not only popular in international market, but also helps investors make big profit.
Meet the demand of real-time entertainment
Minimum only need 8 square meters of space. An open space is also suitable for running a shop. 9D VR spreads throughout the mall, community, park attractions, around schools, cinema, KTV and other places, meeting the market's huge demand.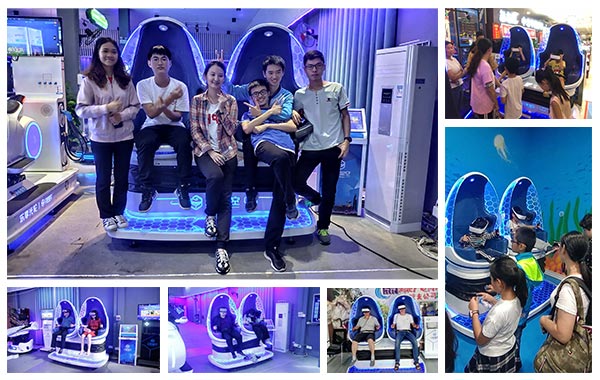 Short time, Fast return
Each 9D VR movie lasts 3-8 minutes, but brings amazing return.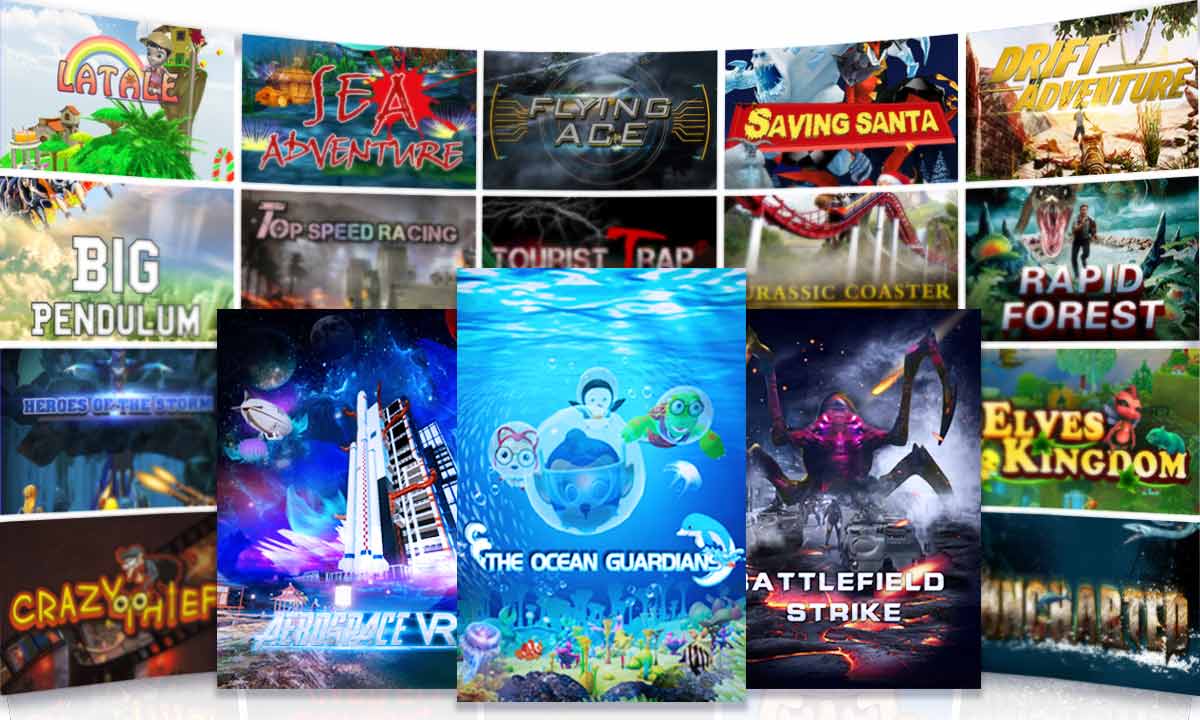 Attractive Interactive Games
We can not only watch the 9D VR movie, but also can play the interactive game. The exciting game will make us immersed and play it again and again.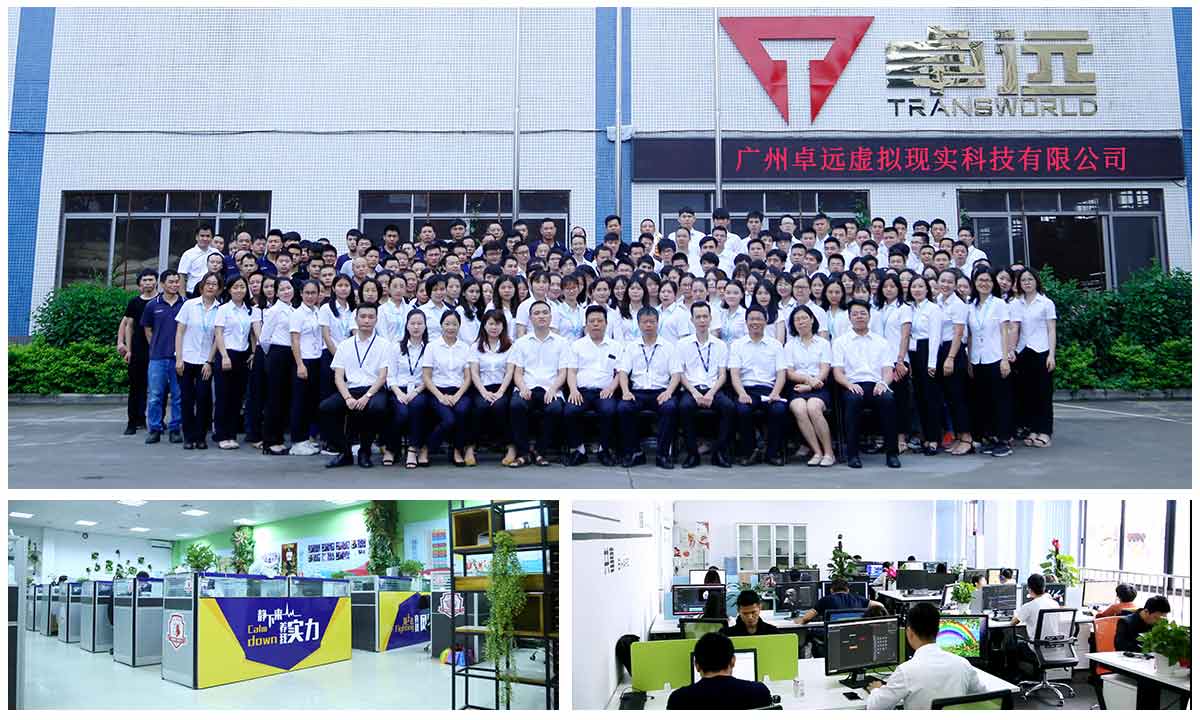 Strong After-Sales Support
Continuous updated new 9D VR games and movies, latest updated software, professional marketing and advertising system — helps us succeed.
Profit Mode For Zhuoyuan 9D VR?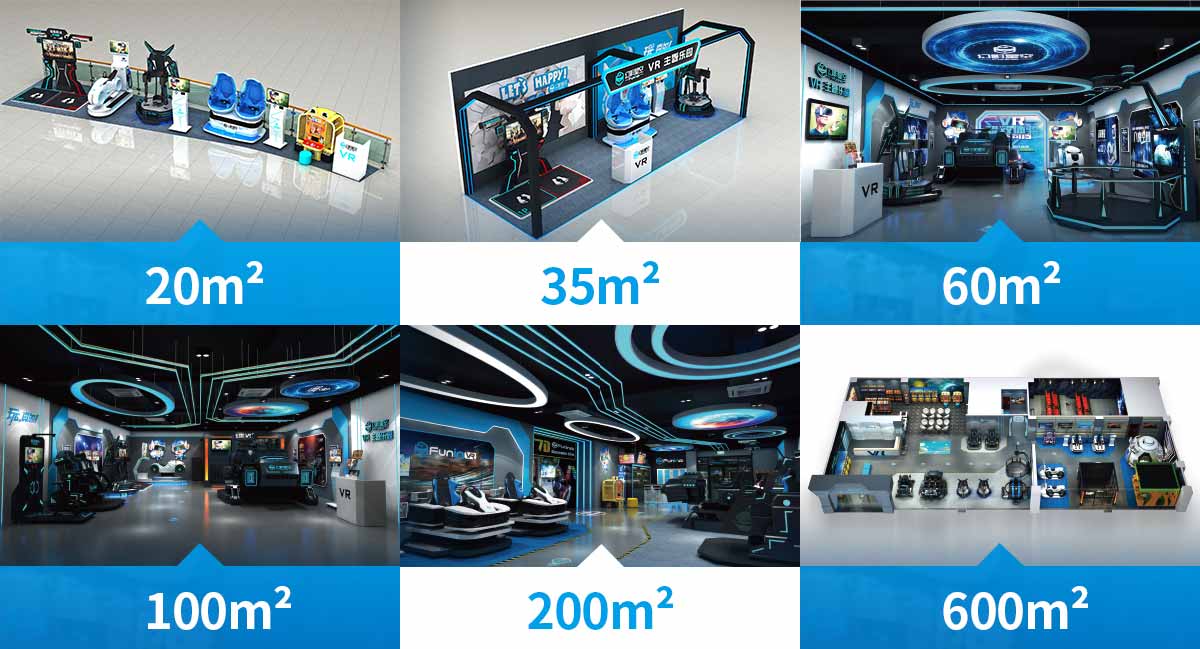 What You Have to Consider is Just The Way to Maximize Benefit?

VR Library
9DVR is introduced places such as Shandong Book Center, Mongolia Library to boost sales in the physical book stores.


VR Real Estate
9DVR is employed by residential sales offices to attract visitors. Successful cases include Guangzhou Ocean Times sales events.
VR Shopping Mall
Zhuoyuan's 9DVR simulators have been introduced into more than 50 Wanda Plazas as well as more than 1000 shopping malls. Hustle and bustle scenes are witnessed at these shopping malls' 9DVR experience stores.
VR Game Center
With the popularity of Internet, traditional entertainment devices is outdated and replaced by the intelligent entertainment devices such as 9D virtual reality simulators.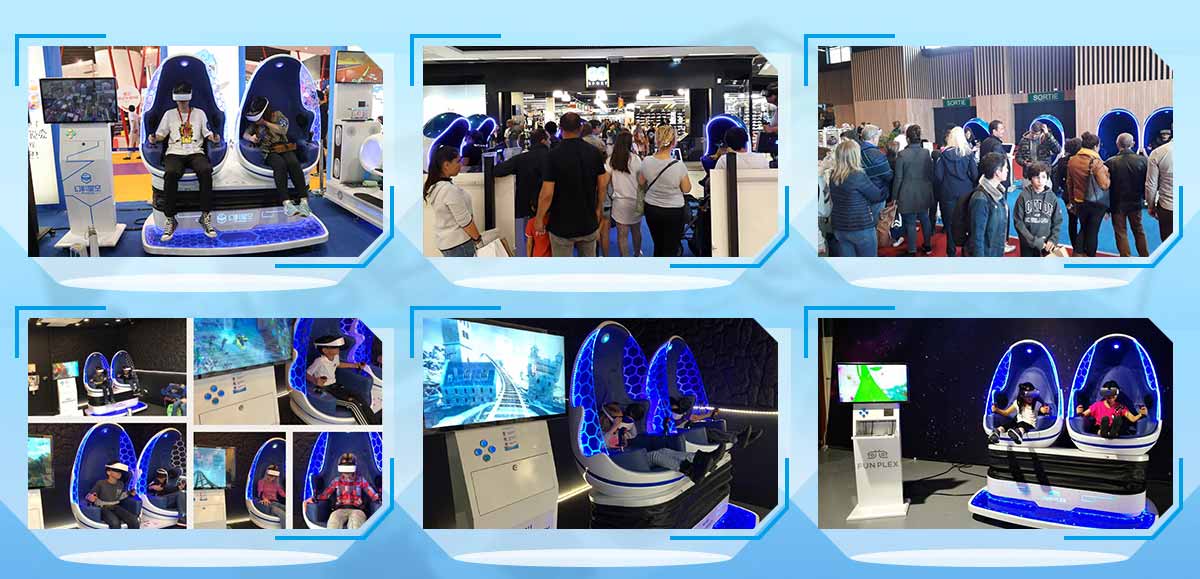 Besides above places, hotel, park, KTV, airport, bar and other places full of people are your good choice to open the 9D VR pavilion!
Novo estilo! Zhuoyuan 9D Realidade Virtual com 6 lugares Is Coming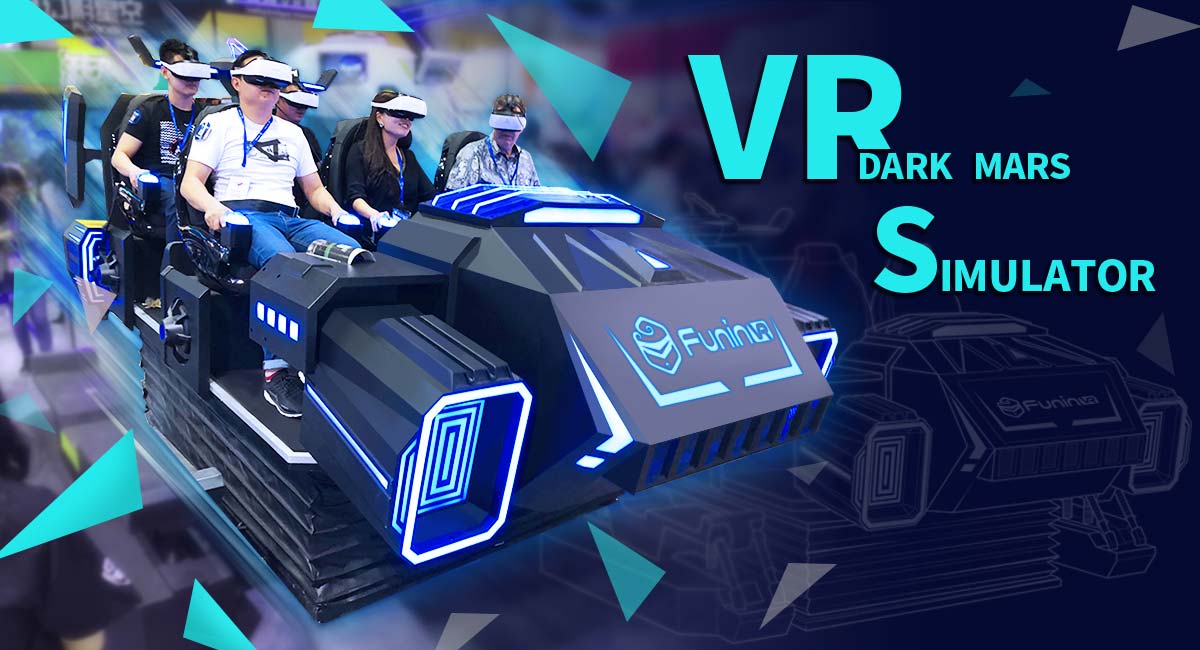 6 pessoas experimentam simultaneamente Esforçar-se para um lucro máximo
Advantage1:
A plataforma projeto original pode deixá 6 pessoas experimentam a inclinação, sacudida, climb-out e todos os efeitos interativos juntos. Você pode compartilhar as alegrias e medo uns com os outros.


Advantage2:
A máquina de fumaça vai de acordo com o plano para liberar nevoeiro, deixe a experiência do jogador a trama real dos filmes e jogos. Deixe você tem uma sensação de imersão.
Advantage3:
O aparecimento de 9D realidade virtual com 6 lugares são ainda mais moda, agora temos adicionar alguma iluminação atmosférica, criar o ambiente experiência misteriosa e técnico. É um mesmo assunto atraente. Quanto mais público ao lado da 9D VR, os mais clientes potenciais que você tem.

Zhuoyuan 9D VR Simulator In Canton fair

Welcome to Enjoy Our 9D VR Experience
FAQs
Q: Where can I run the 9D VR cinema and what is the size of the room it requires?
A: Shopping mall,amusement park,airport,club,theater, scenic spots,Theme park,around the school ect. Many locations are suitable because it just needs 2-9 spare meters to place the whole set of machine.
Q: How many movies do you offer?
A: We have 25 movies offered for free once you purchase it.Then we offer 1 movie every month for you in the future.
Q: What is the type of your movies?
A: Horror,thriller,cartoon,race movies ect. 5-10 minutes for every movie.
Q: Is every movie in the market workable in the 9D VR cinema?
A: Only our special movies are workable because the movement of the seats corresponds to the movie.
Do You Want Know About 9D VR?
Se você quiser saber mais sobre Zhuoyuan 9D Realidade Virtual VR Simulator. Deixe sua mensagem, entraremos em contato o mais rápido possível!