Star-studded product for group premium viewing without glasses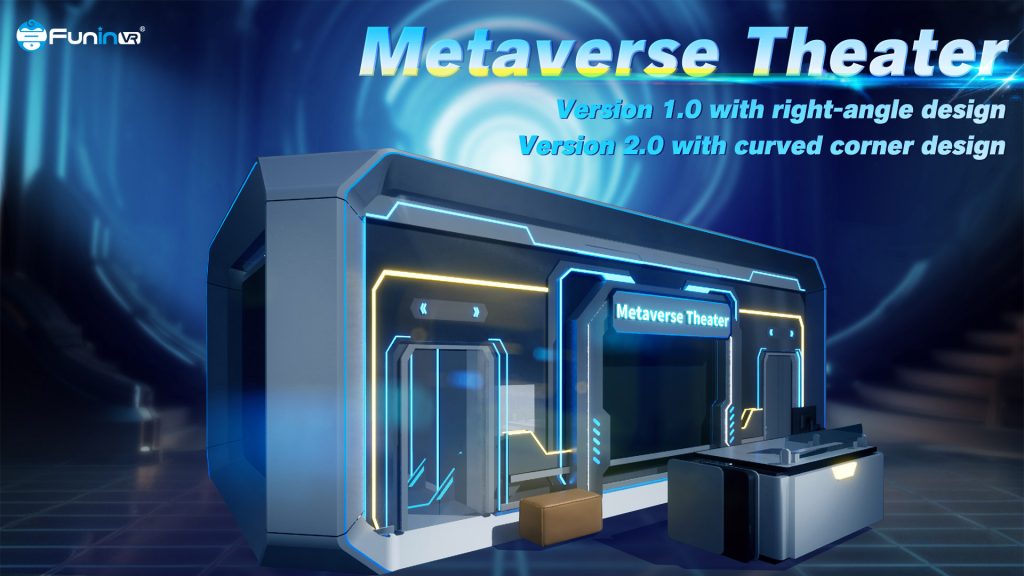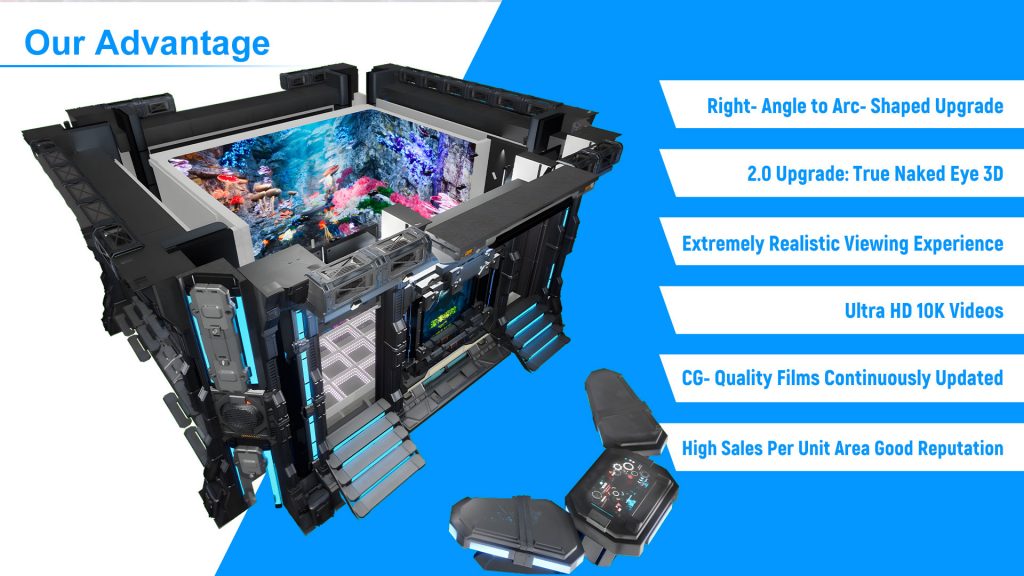 | Item | Description |
| --- | --- |
| LED naked-eye 3D display system | A system for displaying 3D images without the need for glasses |
| Ultra-white glass bridge | A bridge made from a type of glass with very low iron content, resulting in a high level of transparency and clarity |
| Abyssal mirror viewing platform | A platform for viewing movies or other media that simulates the feeling of being in an abyss or deep sea environment |
| Steel structure and box | A construction consisting of a steel frame and an enclosed box structure |
| 5.1 surround sound system | A sound system with five satellite speakers and one subwoofer for creating a surround sound experience |
| Silent acoustic wall | A wall designed to absorb sound and reduce noise levels in a given space |
| Metaverse technology exterior | An exterior design that incorporates elements of virtual reality and interconnected digital worlds |
| Control system | A system for managing and controlling various components of the overall design |
| Electric doors | Doors that are operated electrically rather than manually |
| Futuristic stairs | Stairs designed with a modern and technologically advanced aesthetic |
Meta-Universe Suspended Glass Theater is a hot product that combines sci-fi and fashion, with built-in social media-friendly attractions. 360° surround sound, 270° light and shadow space design, and trendy social media elements create a stunning 3D immersive audio-visual effect! With an 8K ultra-IMAX-level high-definition resolution and flight scenes, this breakthrough product will revolutionize the way people experience the meta-universe!
Extremely high performance
Each show can accommodate over 30 people for a 5-minute viewing
Social Media Phenomenon
The marketing appeal of the glass bridge and Bare-Eye 3D generates massive engagement on social media platforms like Douyin and Xiaohongshu
Fast Return on Investment
Early bird ticket pre-sales with Douyin and Xiaohongshu partnerships, provides high investment returns.
New offline entertainment business model: digital technology + amusement + culture
The meta-universe era is coming! Digital entertainment will become the mainstream, and it is a new product form from national policy to government and scenic spots: a combination of virtual idol IP + digital technology + culture + entertainment!
Please translate the above copy into English for me.