60㎡ VR Theme Park Amusement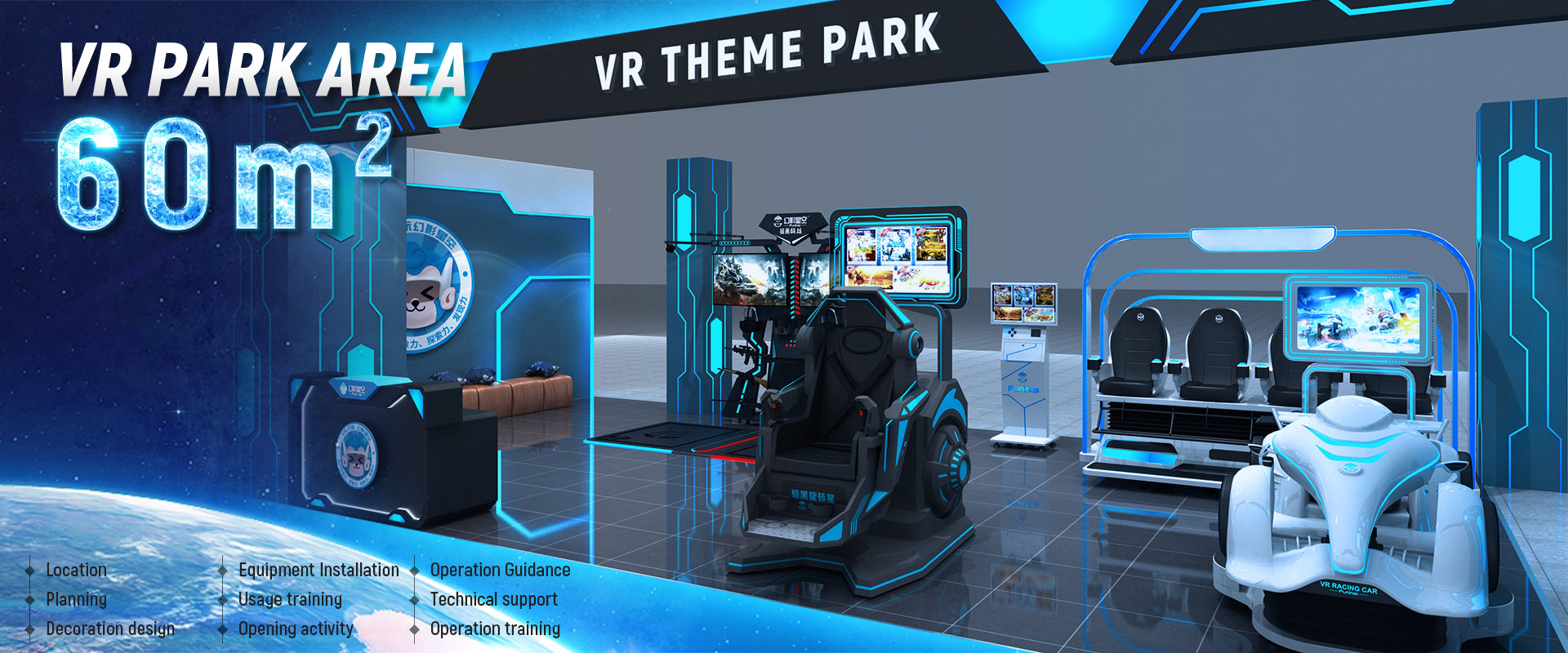 More than 3500+Customers choose FuninVR Theme Park?

Profit Analysis Report of VR Theme Park?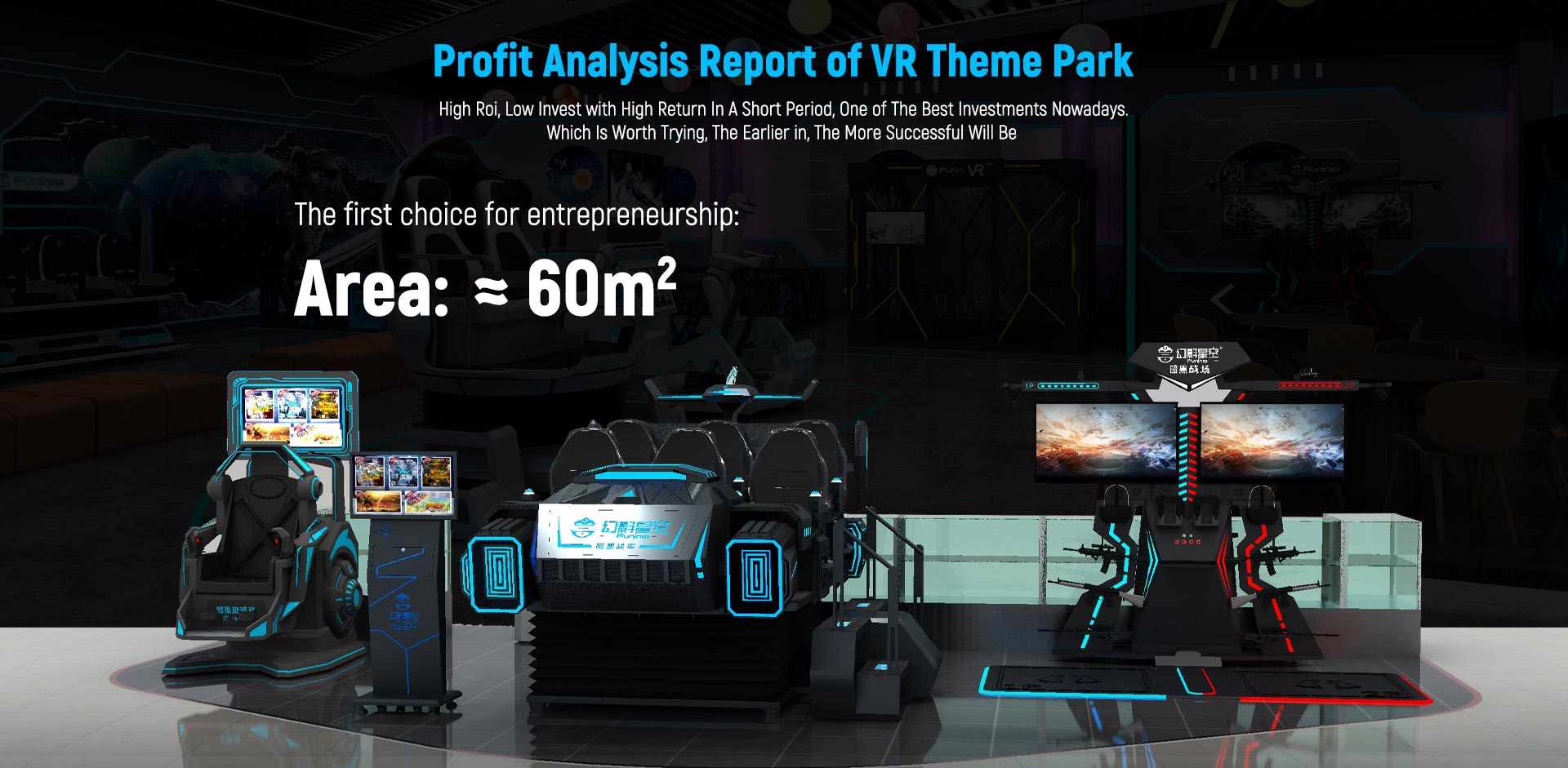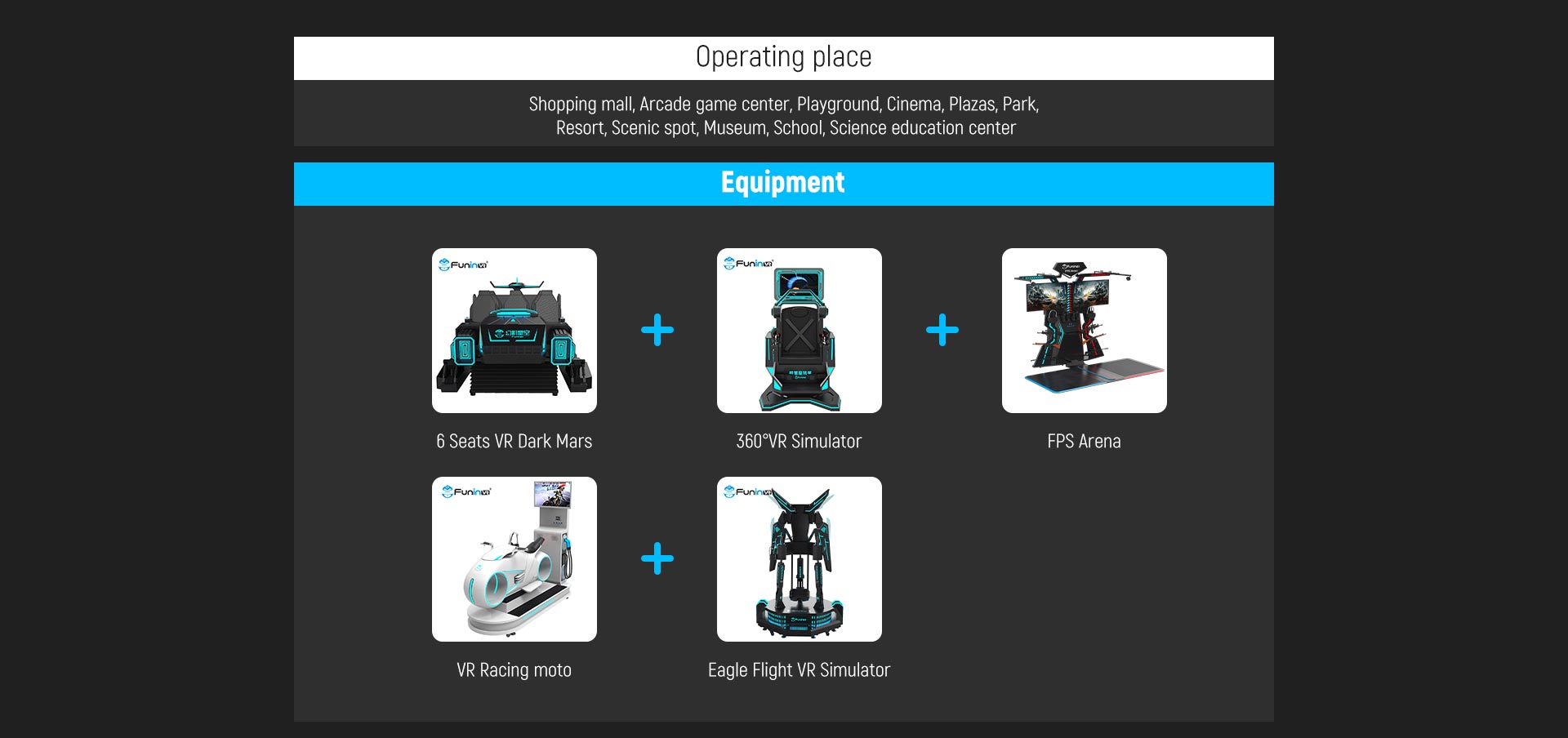 Advantages
Advantages of Product
Combination
Mediuminvestmentproject
Eentertainment + Comprehensive + Competitive +Science Education
Main Force Revenue
6 Seats VR Dark Mars is the main force of revenue,new and modern design,classic
dynamic seat, abundant contents, big choices, get much different experience.
FPS Arena, HTC high interactive games, team game and single game available
Sport games, shooting games, advanture games and more choices.
Attract People
360°VR Simulator, roller coaster and flight games experience. When it rotate 360
degrees, a large crowd have gathered round to watch.
Public Like
VR Racing moto, public sports like, real motorcycle simulation, you can feel wind, hip
shark and speed. You can ride on the road, universe or water, enjoy the fun from
motorcycle. Support 2-8 motorcycles competition.
Different Experience
Eagle Flight VR Simulator, cool eagle appearance, gain the flight games, skydiving
and travel experience
Estimated Turnover
Work day
Weekend
Classic Cases of FuninVR VR Theme Park
Specifications of VR Theme Park
Item No.
FuninVR
Products Name
VR Theme Park
What We Do:
VR Theme Park Design
Size:
As your request
Feature
Unique & professional  design ,
One- stop solution services
Color
Customized
Usage:
Theme Park / Shopping Mall /
ZOO / Amusement park
Product Material:
Metal
Product Certification
CE,ROHS, SGS, SASO
What Can We Do?
1.Planning and layout of storefront equipment Planning
2.Whole building decoration output reference Design
3. Equipment installation and technical training lnstallation
4 .Operations and employee handbook Operations
5.Promotional material reference support Support
6 .After-sales team service
7.Continuously updated software content
8. Activity Marketing Plan Marketing
9 .Resource integration plan Integration
10 .Cooperative promotion service
If you want to know more about FuninVR'S VR Theme Park. Leave your  message, we will contact you as soon as possible!