360 jurassic world 3d ride motion cinema
What is Immersive 360 3D ride ?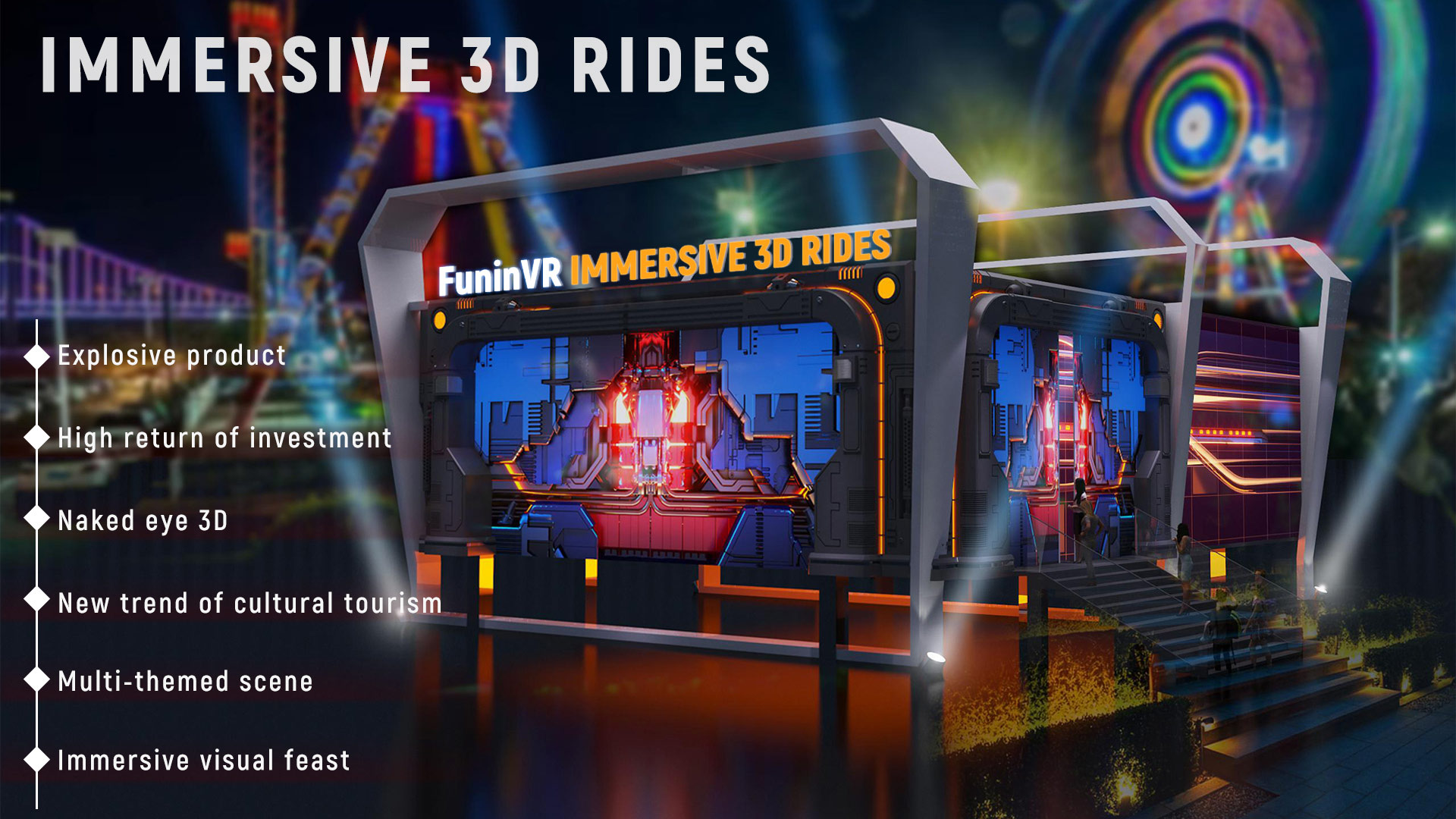 Immersive 360 3D rideadopts the self-developed ring screen technology, it is with immersive naked-eye 3D effect and currently the world's leading special film technology. When the film is played, the flying dynamic platform cooperates with the film to make dives, shakes and other actions to provide real excitement flight experience. The long-span wide picture on the screen is full of the viewer's field of vision, and the omnidirectional stereo sound perfectly matches the plot of the film, which provides a wonderful and immersive audio-visual enjoyment.
Features of   

immersive 360 3D ride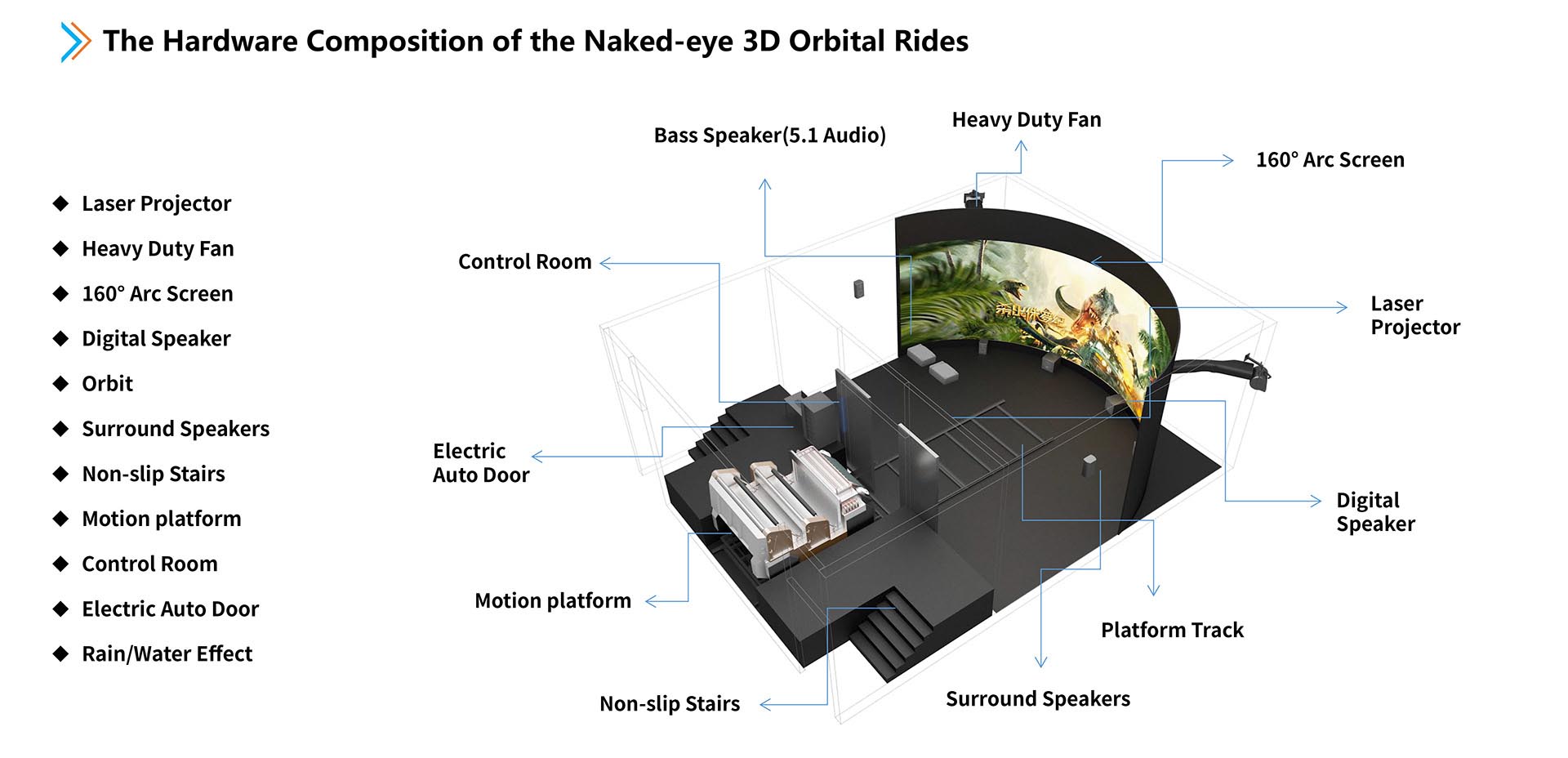 Grand scene: it can provide seamless full-view scene, no matter which viewing angle the audience chooses, they can clearly watch the complete image of the corresponding angle of view.
Strong immersion: the audience is surrounded by the ring-wrapped picture and multi-channel stereo, realizing more realistic lighting, sound and image effects.
Full of dynamic: In the field that needs dynamic manifestation, the ring screen has stronger advantages.
The Details for

 immersive 360 3D ride

 
| | |
| --- | --- |
| 360 3D ride Cover | 12000mm(L)*8000mm(W)*4500mm(H)(customized) |
| Projection screen size | 3800mm(H)*9400mm(Arc length)*6700mm(Chord length)(customized) |
| Power | 35kw |
| Projector Lens | Short focal lens 0.77:1 |
| Control server | CPU I3 |
| Ram | 8G DDR4 |
| Hard disk | 120G SSD+1TB |
| Car model | Customized |
| 360 3D ride Game | 4pcs |
| Projector | Sharp 2pcs |
| Players | 6/10/15/32/45 |
FuninVR  of   

 Immersive 360 3D ride

  Team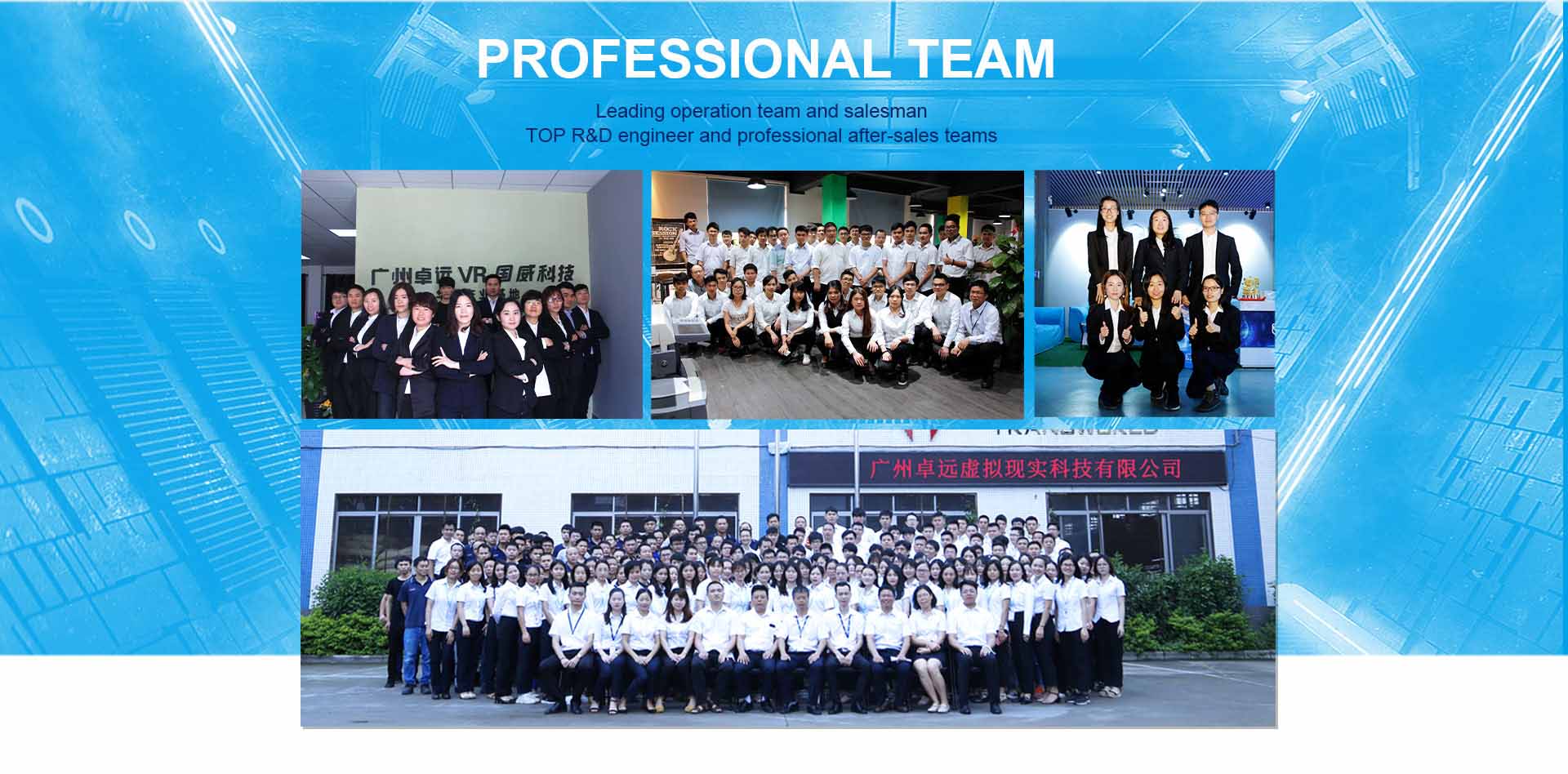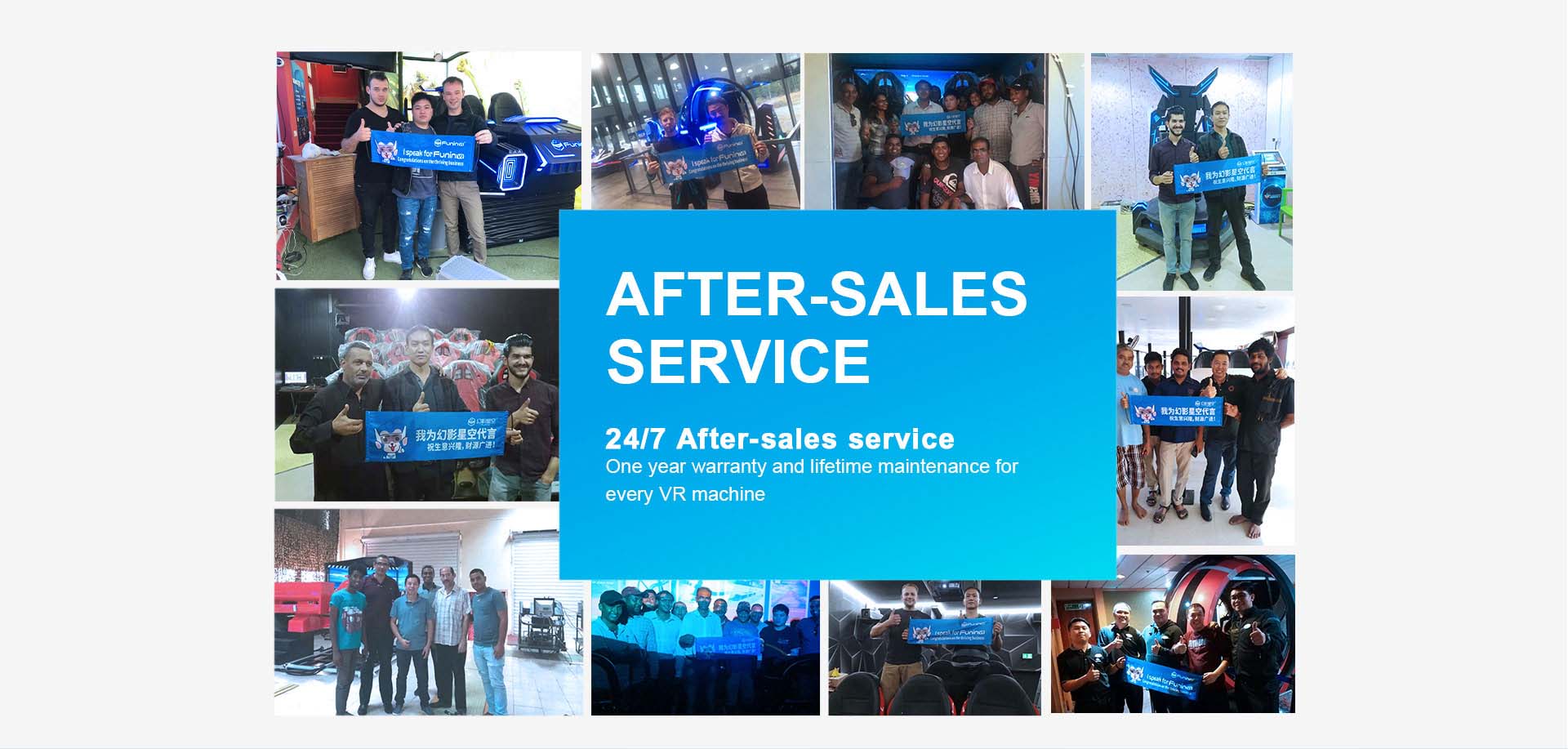 FAQs
Q: Where can I run the Immersive 3D Rides Flying Cinema and what is the size of the room it requires?
A: Shopping mall,amusement park,airport,club,theater, scenic spots,Theme park,around the school ect. Many locations are suitable because it just needs 2-9 spare meters to place the whole set of machine.
Q: How many movies do you offer?
A: Update one a year, keep updating every year
Q: What is the type of your movies?
A: Horror,thriller,cartoon,race movies ect. 5-10 minutes for every movie.
Q: Is every movie in the market workable in the 9D VR cinema?
A: Only our special movies are workable because the movement of the seats corresponds to the movie
Do You Want Know About

Immersive 360 3D ride

?
If you want to know more about the Immersive 360 3D ride. Please leave your  message, we will contact you as soon as possible!