Zhuoyuan 9D Virtual Reality 360° VR Simulator
The design of the black 360° VR simulator combines two elements of fighter and aircraft armor, which is dynamic and sci-fi. Combined with the rendering of technology lights, 360° VR simulator is more attractive.With the exclusive development of the new game "air combat elite" and the 360 ° rotation and up and down movement of seats, it can avoid the shells of the enemy and attack the enemy at the same time, increasing the playability of the game.   
What Is Zhuoyuan  9D  VR Simulator?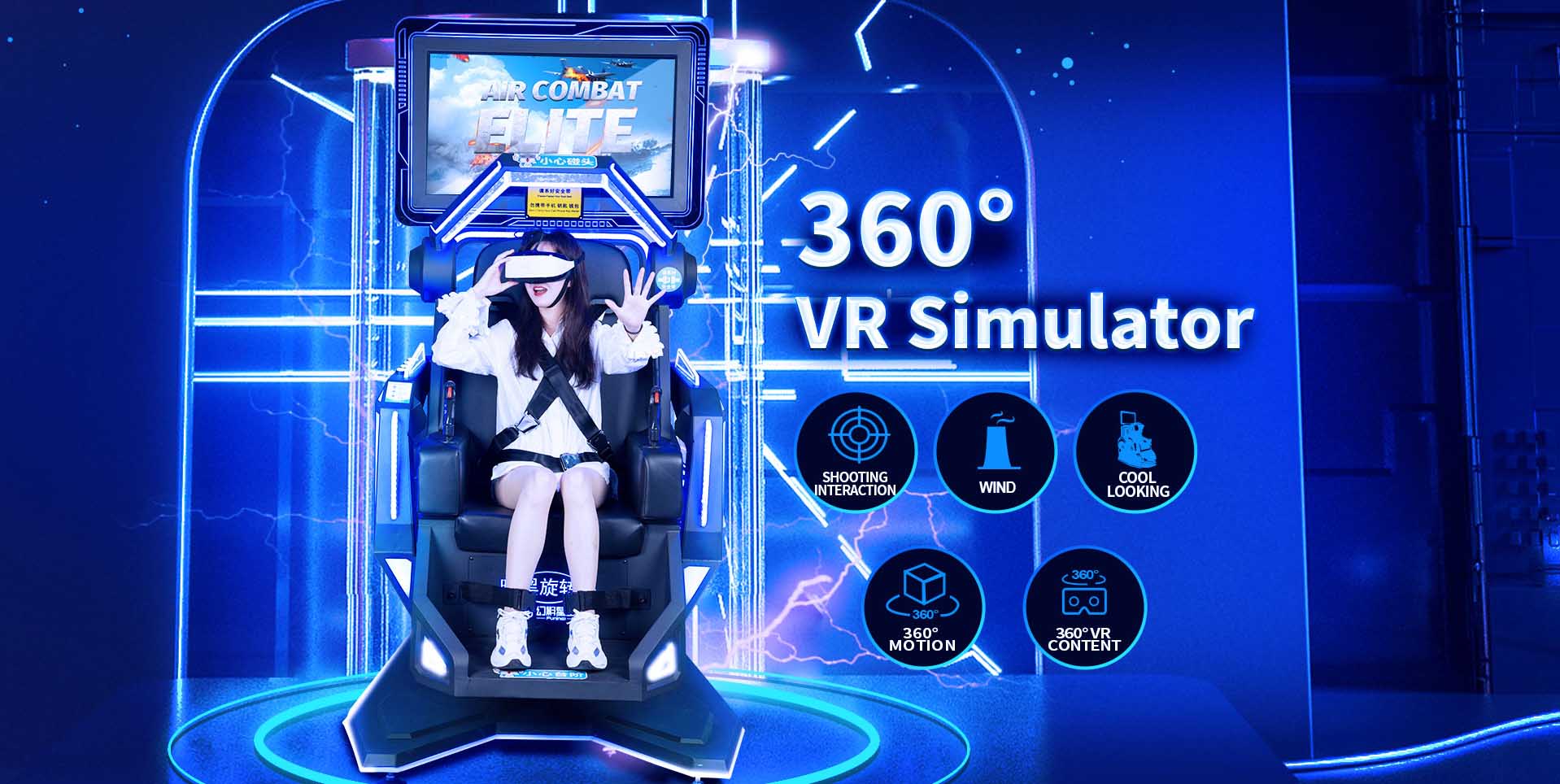 9D VR=Virtual Reality Glasses + Interactive VR Simulator + Games and Movies
Why Choose 9D 360° VR Simulator?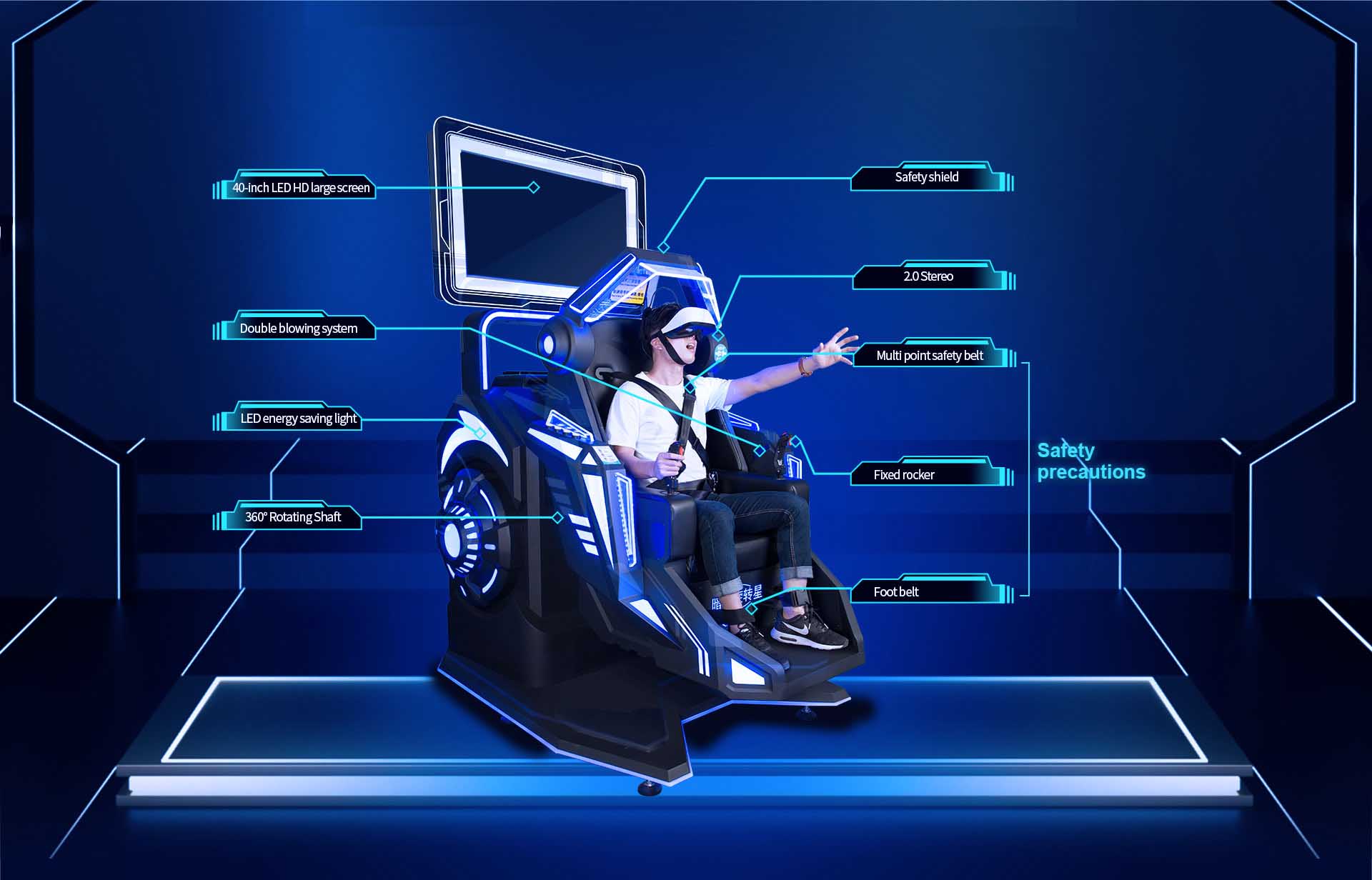 Zhuoyuan 9D Virtual Reality 360° VR Simulator
Multiple Experience
· Passive rotation, interactive shooting, wind blowing effects, speed movement and other experiences are supported.
Safe and Reliable
· Multi point safety belt and wrapped seat structure design can protect players' head, hands and feet in an all-round way.
Vivid Emersion
· 2-dimensional dynamic simulation: it can rotate 360 degrees left and right, tilt up 27 degrees, and tilt down 27 degrees.
Intelligent On Demand
· By using the latest remote control on demand mode and the safe and quick one button stop design, the service personnel can make the on-demand faster and more convenient.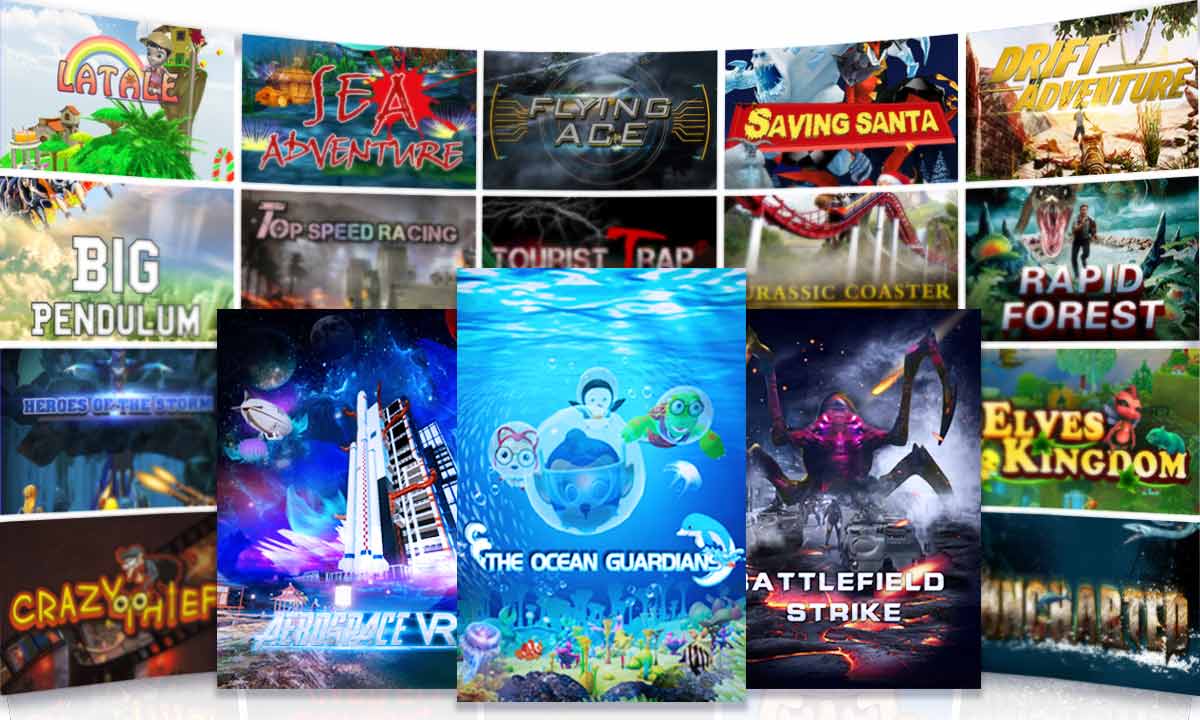 Attractive Interactive Games
We can not only watch the 9D VR movie, but also can play the interactive game. The exciting game will make us immersed and play it again and again.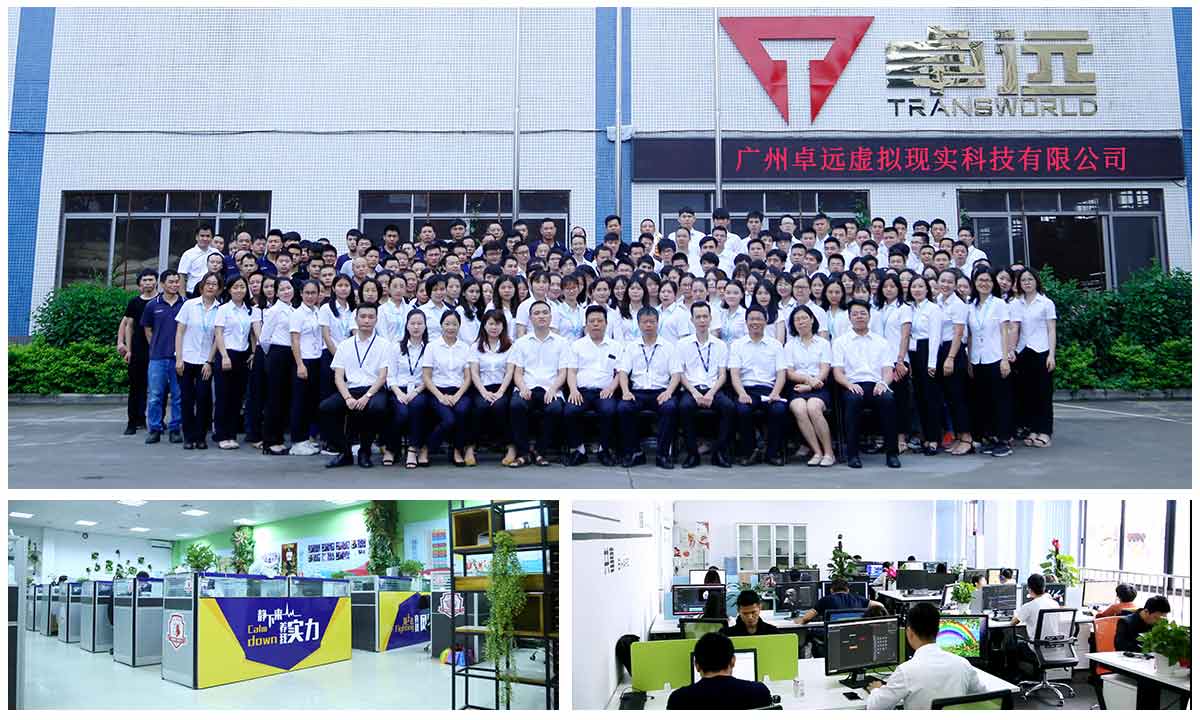 Strong After-Sales Support
Continuous updated new 9D VR games and movies, latest updated software, professional marketing and advertising system — helps us succeed.
 professional film crew to develop new VR films for our customers' continuous benefits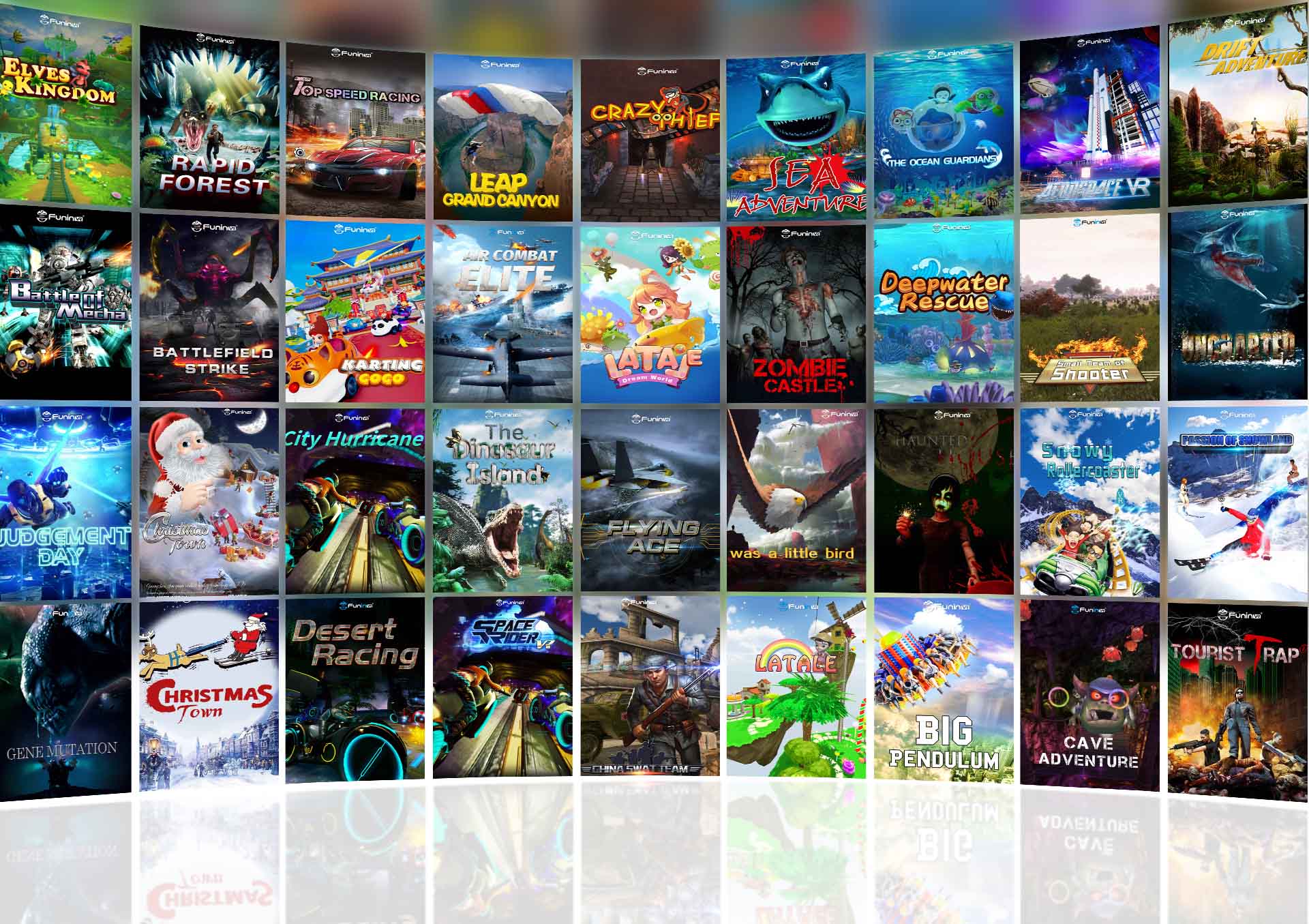 What You Have to Consider is Just The Way to Maximize Benefit?

VR+ Library
9DVR is introduced places such as Shandong Book Center, Mongolia Library to boost sales in the physical book stores.


VR+ Real Estate
9DVR is employed by residential sales offices to attract visitors. Successful cases include Guangzhou Ocean Times sales events.
VR+ Shopping Mall
Zhuoyuan's 9DVR simulators have been introduced into more than 50 Wanda Plazas as well as more than 1000 shopping malls. Hustle and bustle scenes are witnessed at these shopping malls' 9DVR experience stores.
VR+ Game Center
With the popularity of Internet, traditional entertainment devices is outdated and replaced by the intelligent entertainment devices such as 9D virtual reality simulators.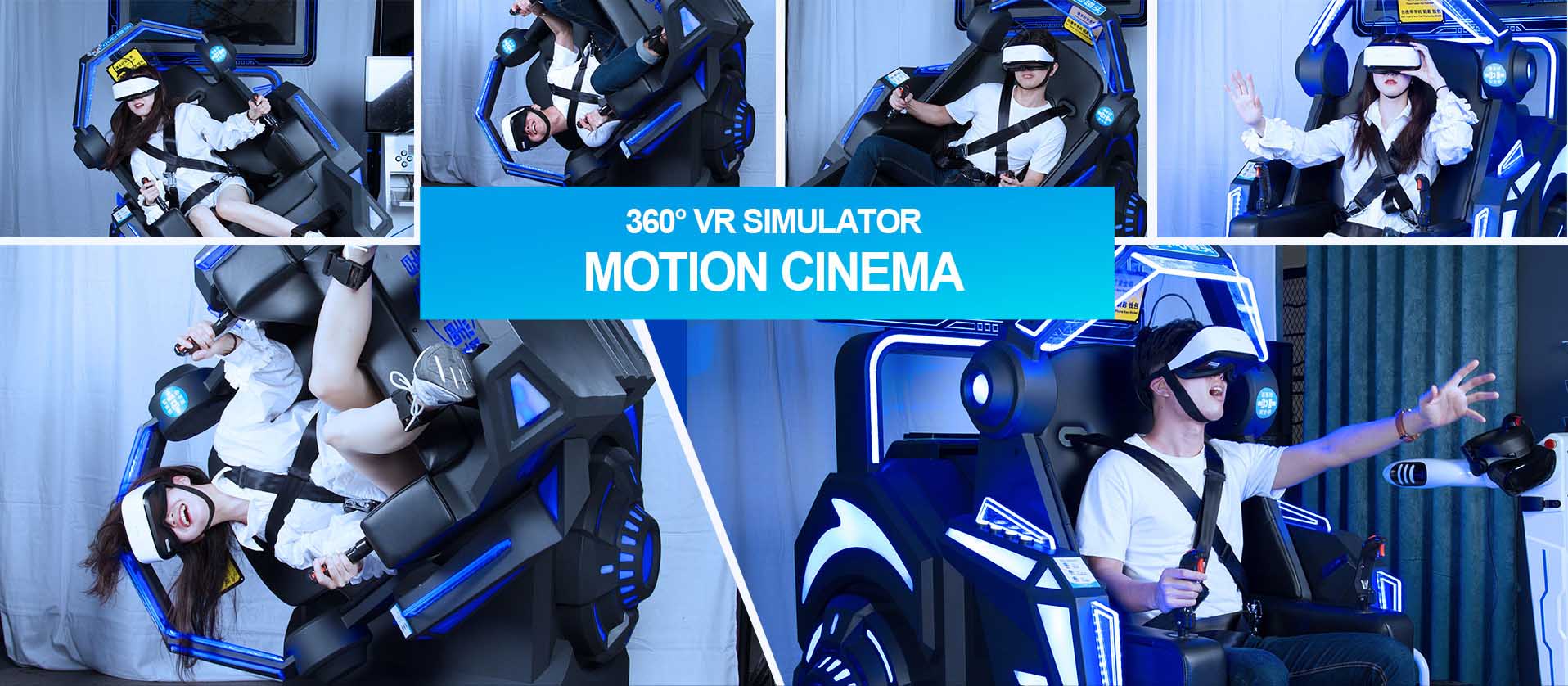 Besides above places, hotel, park, KTV, airport, bar and other places full of people are your good choice to open the 9D VR pavilion!
Profit Mode For Zhuoyuan 9D VR?

FAQs
Q: Where can I run the 9D VR cinema and what is the size of the room it requires?
A: Shopping mall,amusement park,airport,club,theater, scenic spots,Theme park,around the school ect. Many locations are suitable because it just needs 2-9 spare meters to place the whole set of machine.
Q: How many movies do you offer?
A: We have 25 movies offered for free once you purchase it.Then we offer 1 movie every month for you in the future.
Q: What is the type of your movies?
A: Horror,thriller,cartoon,race movies ect. 5-10 minutes for every movie.
Q: Is every movie in the market workable in the 9D VR cinema?
A: Only our special movies are workable because the movement of the seats corresponds to the movie.
Do You Want Know About 9D VR?
If you want to know more about Zhuoyuan 9D Virtual Reality VR Simulator. Leave your  message, we will contact you as soon as possible!