VR UfO 5 Seats Machine
What is VR UfO 5 Seats Multi Player Game?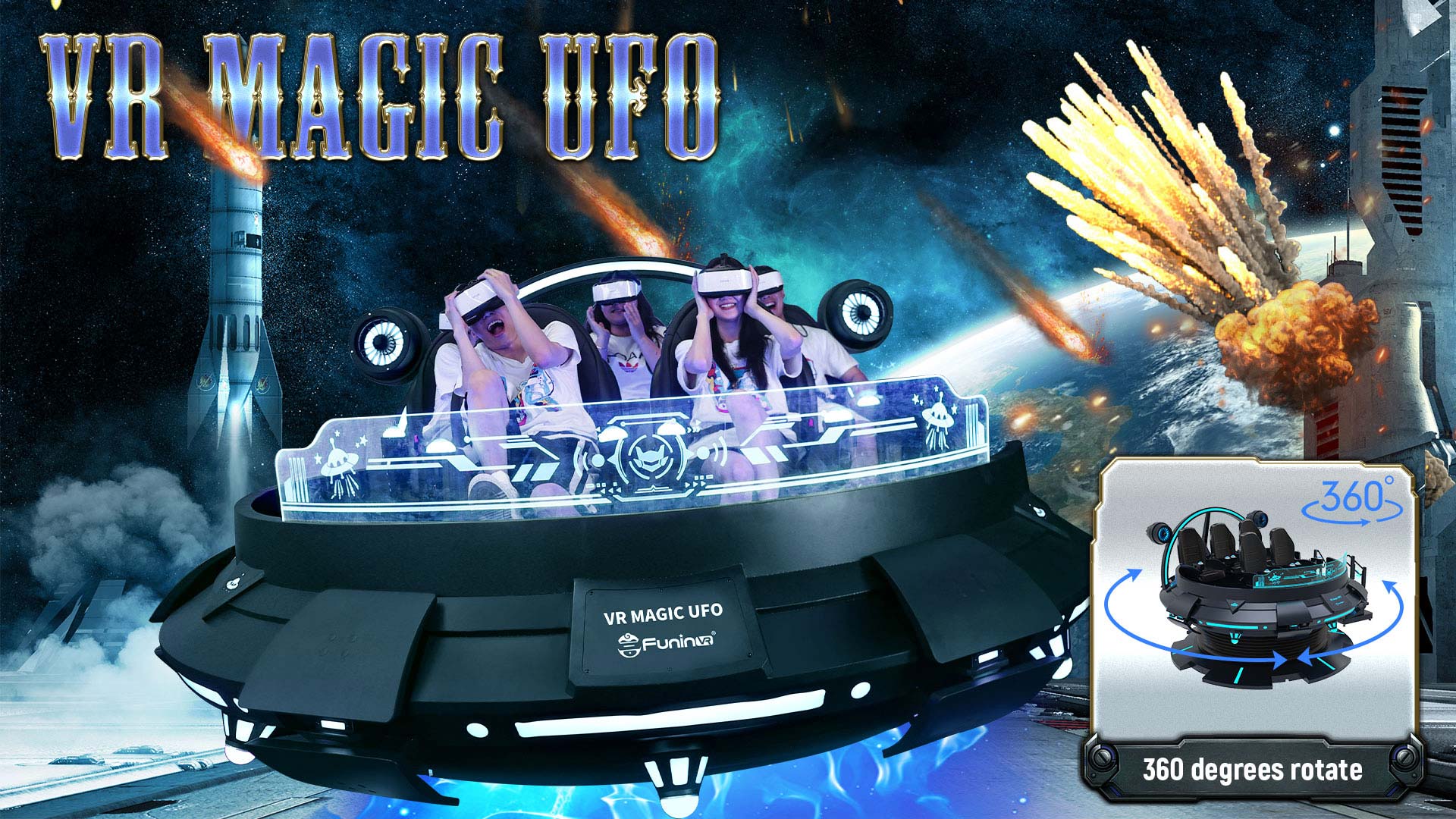 VR Magic UFO is VR entertainment. The round style uses a combination of blue light and dark metal. It's new and cool, and offers a huge sci-fi visual impact. 360° rotation technology simulates more angles and movements, making the encounter more exciting!
Why Choose VR UfO 5 Seats Multi Player Game?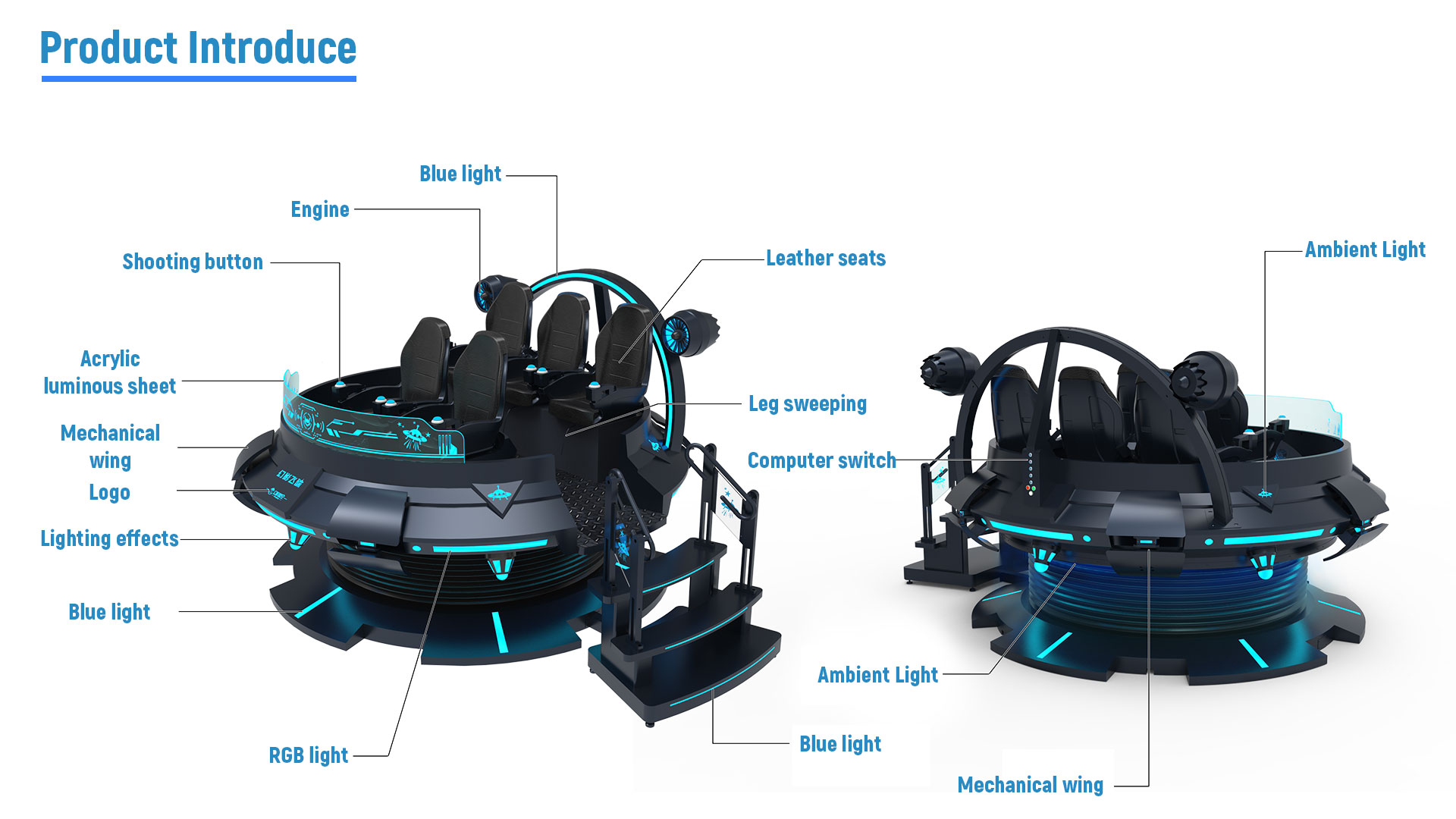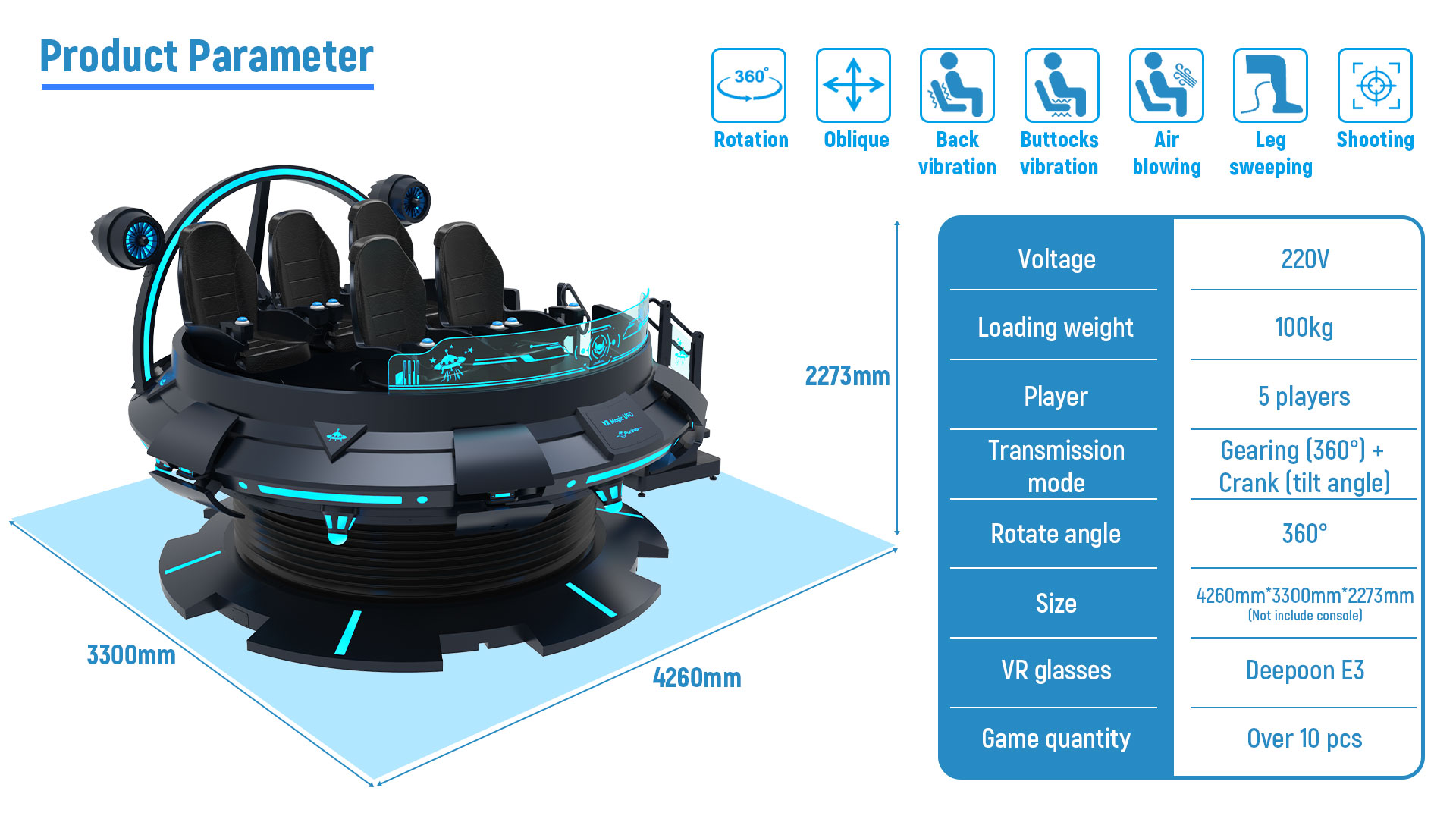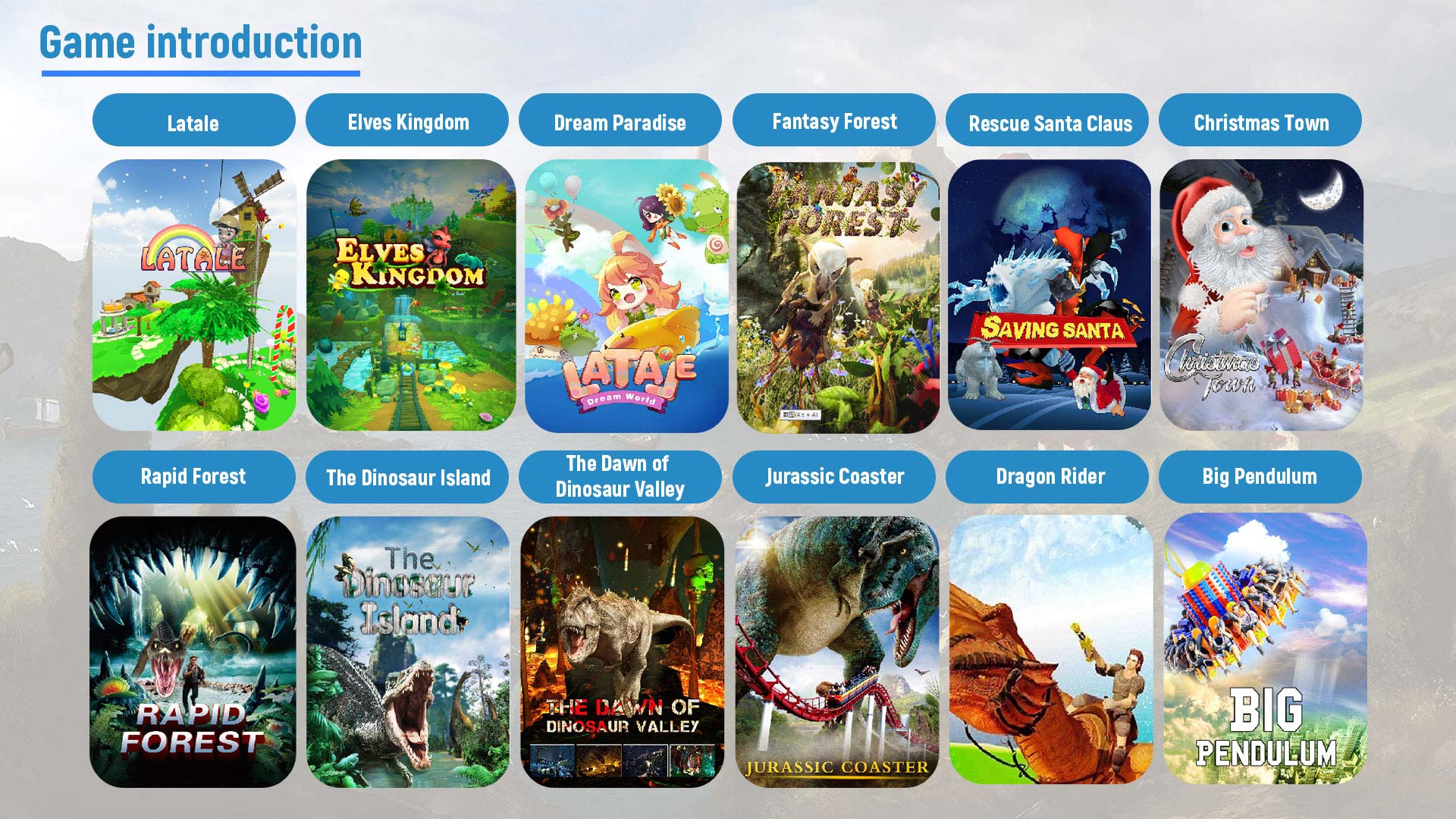 Details for Zhuoyuan 360 VR MAGIC UFO Simulator
| | | | |
| --- | --- | --- | --- |
| Product Name | VR Magic UFO | Helmet | Deepoon |
| Voltage | Voltage | Number of the Games | 10 pcs |
| Power | 2.6KW | Material | Sheet metal |
| Seat | 5 Seats | Rated load | 100kg/player |
| Size | 4260(L)×3300(W)×2273(H)mm | Warranty | 12 Months |
Dynamic theater is divided into 5D 7D 9D 12D, with wind and thunder and lightning 12 kinds of special effects, configure the 3D/9D effects glasses, so that the audience experience a stronger sense. The platform is divided into electric platform and hydraulic platform, electric platform with 220 voltage, six electric cylinder device, with electric luxury control cabinet control platform operation; hydraulic platform with 6 hydraulic cylinders, 220V/ 380V electrical machinery power supply to platform and controller, complete the operation of the entire platform control.
Do You Want Know More About VR UfO 5 Seats Multi Player Game?
If you want to know more about the VR UfO 5 Seats Multi Player Game . Please leave your message, we will contact you as soon as possible!