360 immersive 3d rides cinema
What is Immersive 360 3D ride ?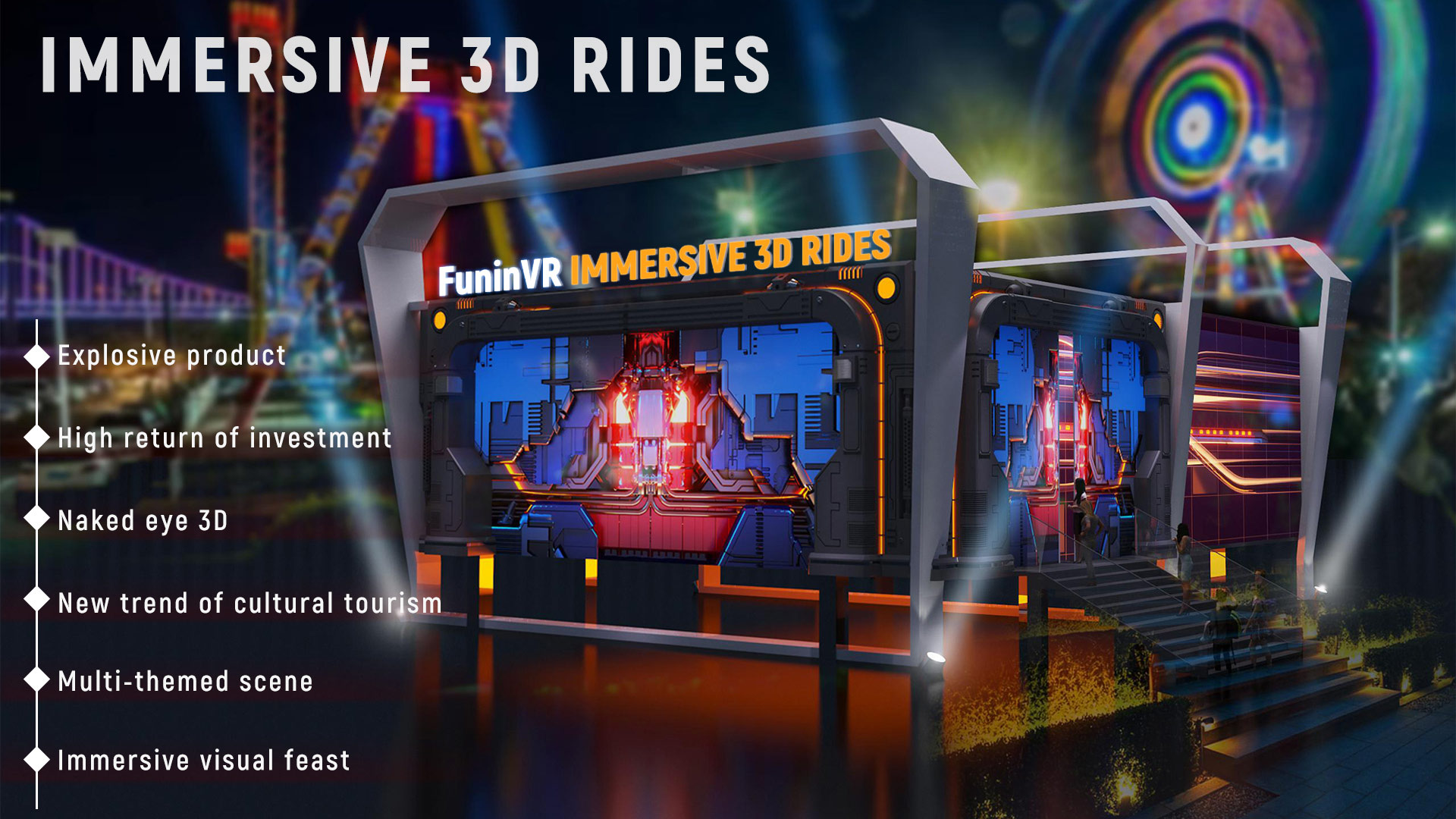 360 immersive 3d rides  is filled with the viewer's field of vision through the super-long-span wide picture on the screen, and the omni-directional stereo sound complements and perfectly matches the plot of the film, and interprets the wonderful immersive audio-visual enjoyment
Features of  

immersive 360 3D ride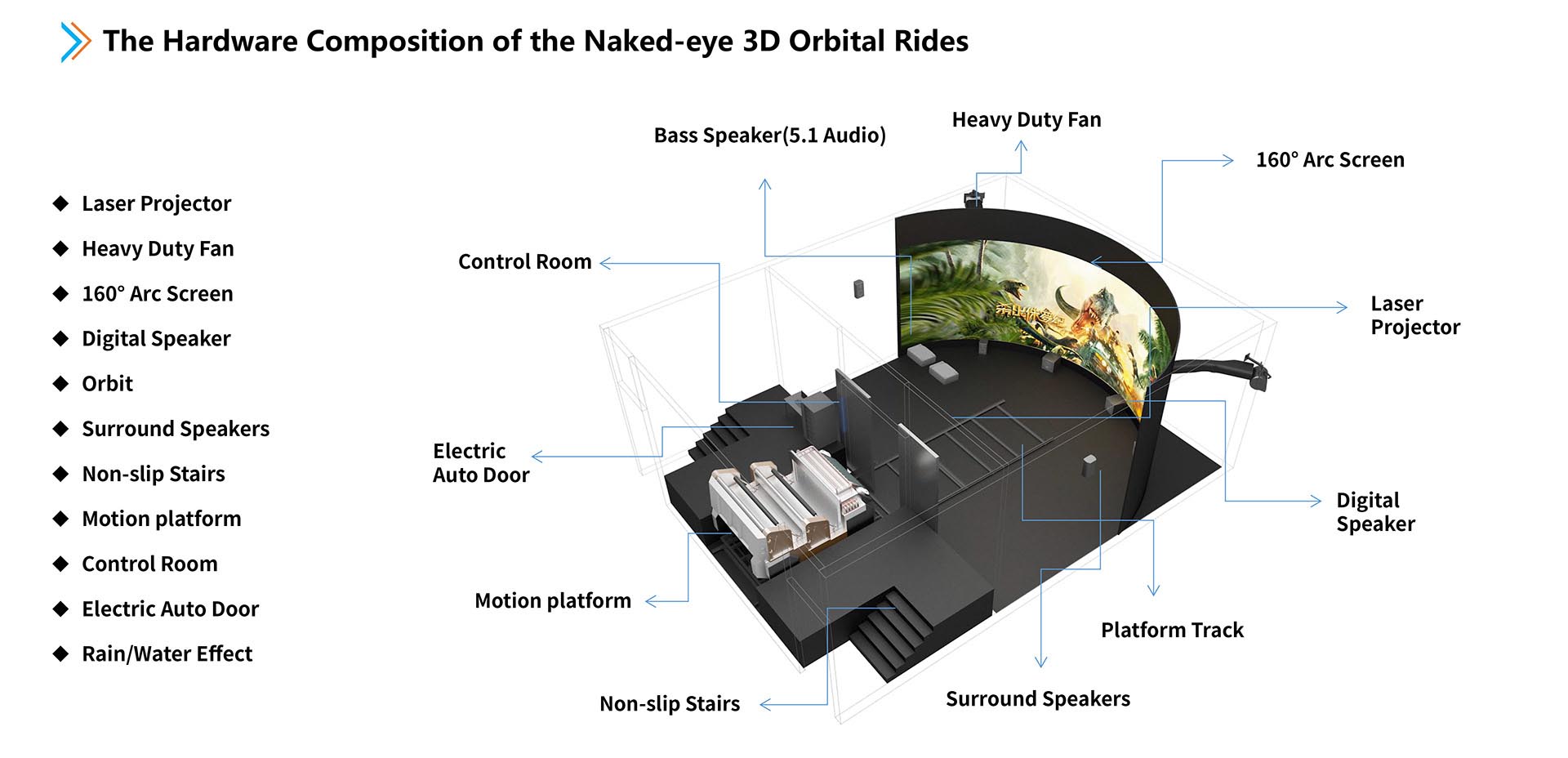 Grand scene: it can provide seamless full-view scene, no matter which viewing angle the audience chooses, they can clearly watch the complete image of the corresponding angle of view.
Strong immersion: the audience is surrounded by the ring-wrapped picture and multi-channel stereo, realizing more realistic lighting, sound and image effects.
Full of dynamic: In the field that needs dynamic manifestation, the ring screen has stronger advantages.
The Details for

 immersive 360 3D ride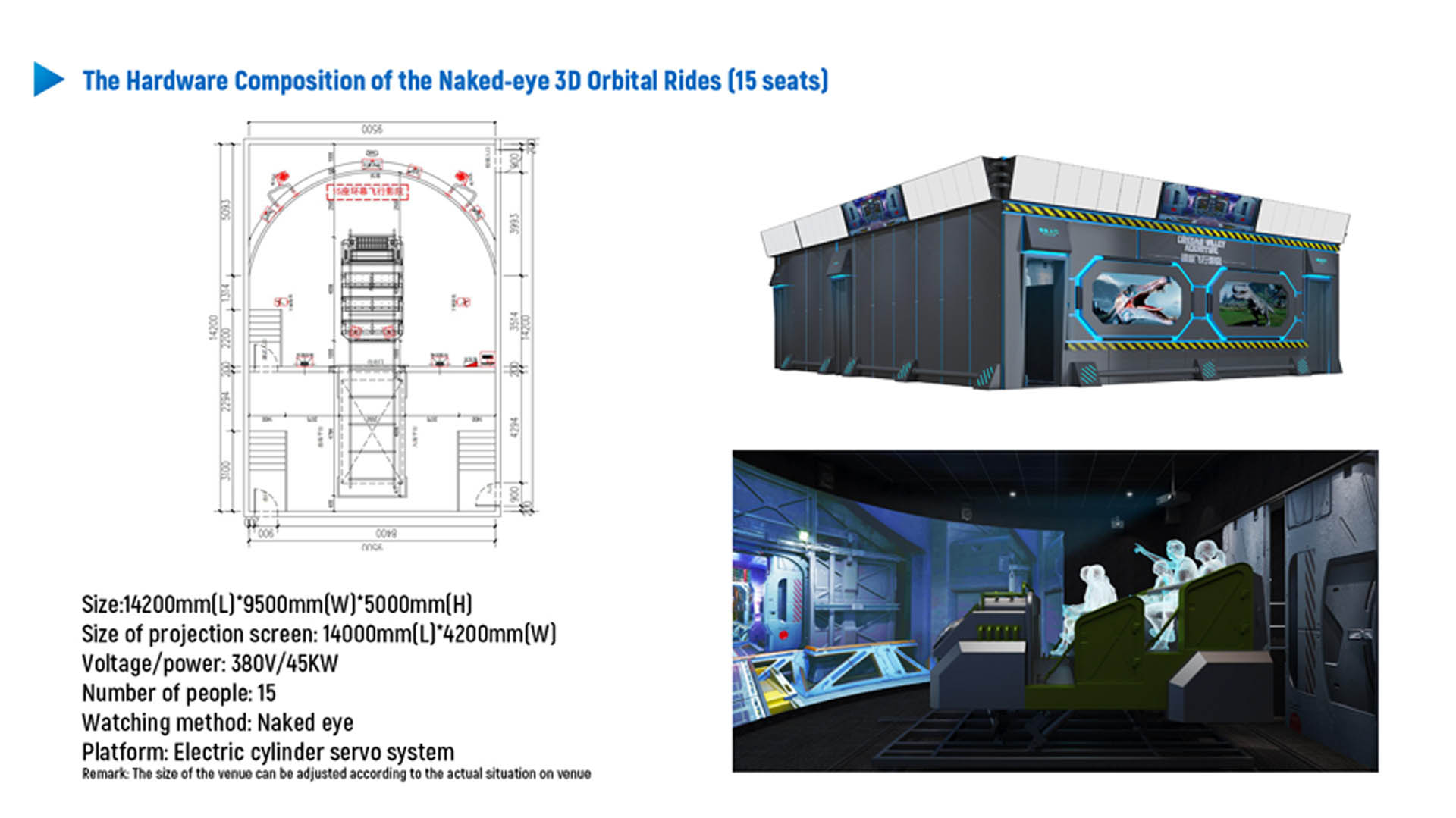 | | | | |
| --- | --- | --- | --- |
| Size | 12m(L)*8m(W)*4.5m(H) | Size Of Projection Screen | 12m(L)*3.8m(W) |
| Voltage | 380V | Power | 40KW |
| Player | 10 Players | Watching Method | Naked Eye |
| Platform | Electric Cylinder Servo System | Product Name | Immersive 3D rides |
FuninVR of

 Immersive 360 3D ride

  Team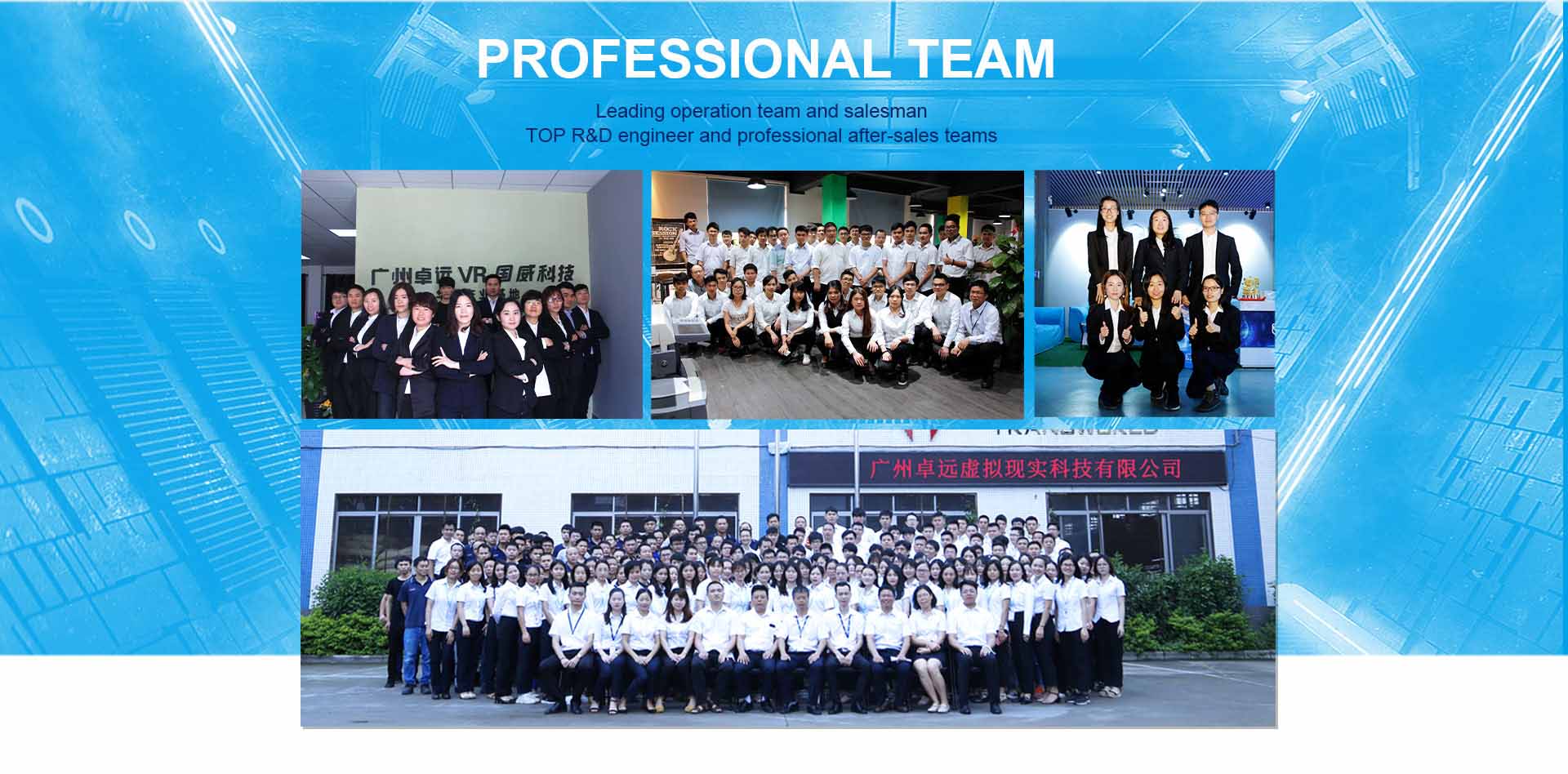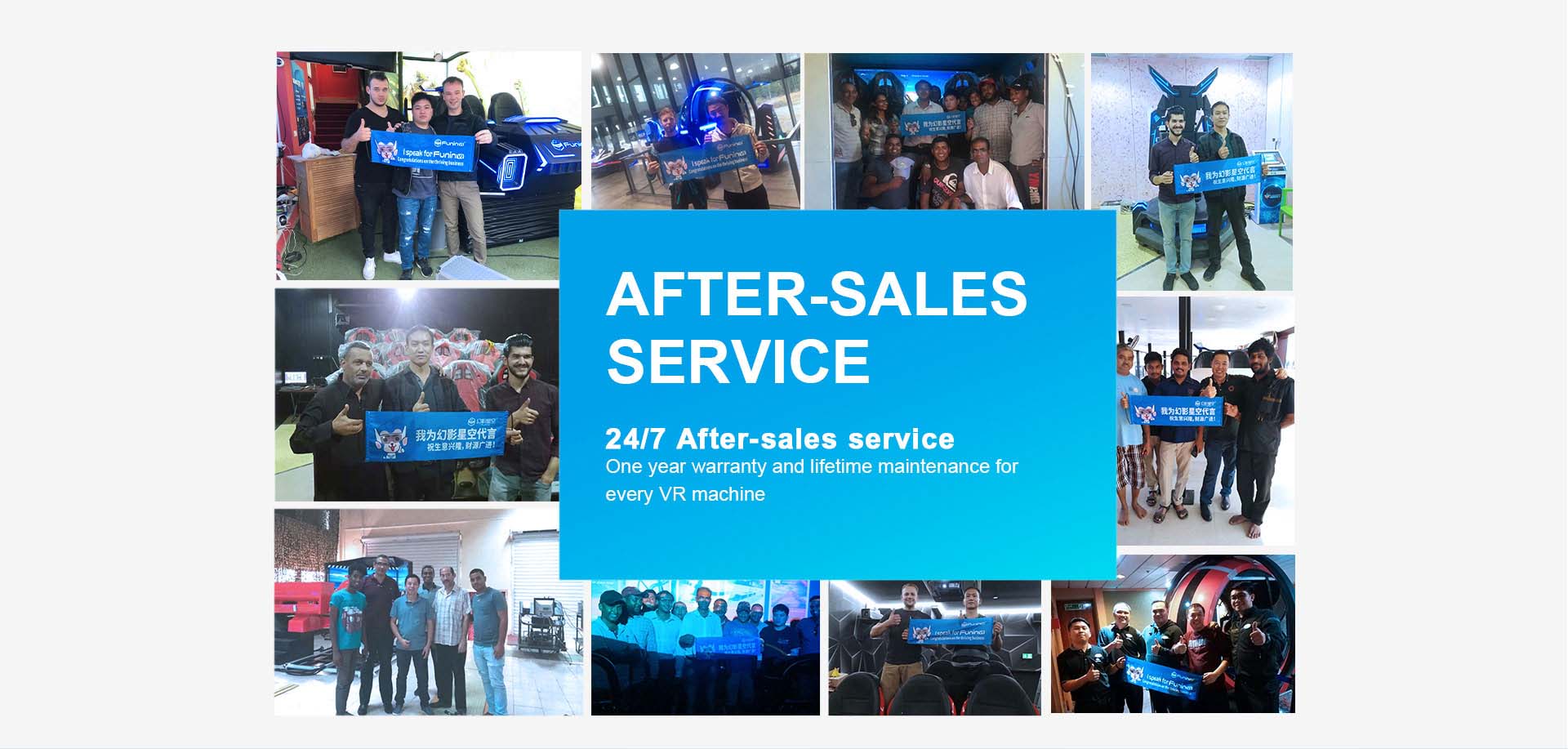 FAQs
Q: Where can I run the Immersive 3D Rides Flying Cinema and what is the size of the room it requires?
A: Shopping mall,amusement park,airport,club,theater, scenic spots,Theme park,around the school ect. Many locations are suitable because it just needs 2-9 spare meters to place the whole set of machine.
Q: How many movies do you offer?
A: We have 25 movies offered for free once you purchase it.Then we offer 1 movie every month for you in the future.
Q: What is the type of your movies?
A: Horror,thriller,cartoon,race movies ect. 5-10 minutes for every movie.
Q: Is every movie in the market workable in the 9D VR cinema?
A: Only our special movies are workable because the movement of the seats corresponds to the movie
Do You Want Know About

Immersive 360 3D ride

?
If you want to know more about the Immersive 360 3D ride. Please leave your  message, we will contact you as soon as possible!